---
Why SASE – Unified security juxtaposed with core networking capabilities
Blog: NASSCOM Official Blog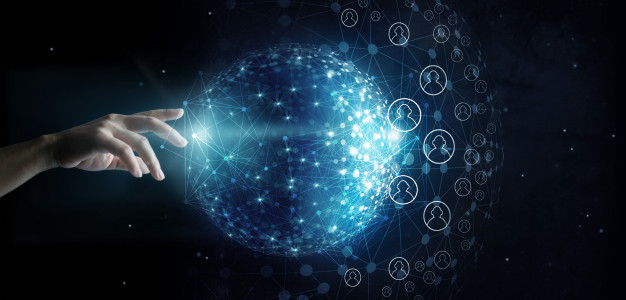 Secure Access Service Edge (SASE) is a relatively new term that was coined by Gartner in 2019, with the objective of providing low latency access to the employees, cloud services, and devices. Gartner, in its strategic paper, defined SASE as an emerging offering combining comprehensive WAN capabilities with comprehensive network security functions (such as SWG, CASB, FWaaS, and ZTNA) to support the dynamic secure access needs of digital enterprises. Thus, SASE helps in providing higher access speed while managing the overall access control for the user.
Since the beginning of this year, most of the employees across many organizations have started working remotely – accessing the corporate network or critical application from the home network (or public wi-fi) and/or accessing the same critical application from personal or unmanaged device require organizations to adopt SASE to deliver the required access on-demand, independent of the location of the entity that is requesting the service. Hence, SASE enables organizations to move away from perimeter-based security thinking to borderless security, where the services can be requested from anywhere and at any time.
Experts in India believe that there had been the adoption of security services in silos such as cloud-based secure web gateways, adoption of SD-WAN, cloud-based email-security, etc. However, the year 2020 accelerated and converged these security needs into what we call SASE. Furthermore, organizations were already struggling with datacenter being the center for access management and data flow. Re-routing traffic to a single point for inspection of threats added to the inefficiency and cost to the organization. More adoption of SaaS-based applications, distributed workforce and datacenter moving to the cloud are key drivers for wide adoption of SASE.
Some of the key questions that we have been hearing regarding SASE are what does the roadmap look like? Is the offering amalgamation of individual security components or is integration the key? What are the key benefits of adopting SASE? Post the implementation, are there any risks that are left unextending, and how do organizations prepare for such residual risk? And many more such questions.
In AISS 2020, DSCI hopes to cover this emerging topic by discussing the benefits of SASE, its relevance in today's distributed environment, and through the discussion, DSCI would like to identify the end-user of this space – whether only large organization or anyone from SMB to large organization can adopt SASE. This session is most relevant for CISOs, Security Architects, IT Infrastructure leaders, Technology leaders, Cloud specialists, and Cybersecurity consultants. AISS 2020 also provides a platform for everyone to listen to the panelists and ask questions and contribute to the discussion.
Visit AISS2020 page to know more about AISS overview, key sessions, highlights, who should attend & register for FREE: https://www.dsci.in/events/aiss-2020/
The post Why SASE – Unified security juxtaposed with core networking capabilities appeared first on NASSCOM Community |The Official Community of Indian IT Industry.