---
UI UX Designer Resume
Overview
The main issue faced by recruiters during the hiring process is "A vague and inadequate resume".
If you want to make a big impression on your hiring manager make sure to keep the content of your resume short and to the point.
Go through the Table of Content, so that you get a gist of the topics to be discussed throughout
A Sneak Peek at a Snatch:
If you want to make a career in UI UX, this is just made for you!
Advice on building a resume
Make your resume speaks for itself, it should be a documented representation of you, all your achievements, projects, and even your details like address, phone number, etc should be mentioned in it!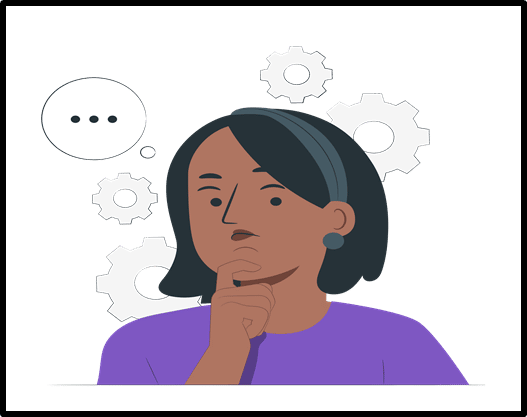 If you are thinking about how to put all this information in your resume, then relax we have come up with some points that are basic but really crucial to help get your resume shortlisted!!
First of all, determine a suitable layout based on the job profile you are applying for.
"First impressions count," so make sure to make your resume attractive without being flimsy; it should be attention-grabbing and distinctive.
Emphasize the most recent experience in your resume. Older employment and experience should be eliminated or minimized if it is more than 15 years old.
To ensure that you don't forget anything important, make a list of your certifications, projects, experience, skill set, and qualifications in advance.
Pointers for Personal Information
No matter how strong your resume is, if the recruiter can't get in touch with you because you haven't given them your personal information, there will be no results.
One of the major concerns is what information should be included in personal details on a resume. Here is in-depth information on each significant component of the resume:
Make sure to capitalize your name so it stands out. Including your name correctly is the most crucial component of making your resume stand out.
Include all necessary information, such as your phone number, email address, and other contact information, so that it is simple for the other person to get in touch with you.
To facilitate communication and the hiring process, including your phone number in the resume.
To demonstrate professionalism and facilitate communication, list both your personal and business email addresses.
Make sure the email address you're using complies with the following requirements:
In the email id, it is advised to use both your first and last name.
Using email addresses like imman78@hotmail.com and wolf89@rediffmail.com is not recommended.
A professional account, such as one on Linkedin, ought to be added
It will demonstrate your online presence and connectivity and enable you to connect with people in the business world everywhere.
Additionally, make an effort to share any new information that pertains to your professional life.
Give a brief synopsis or overview of your most valuable skills, achievements, and role contribution. Create a resume objective that highlights your career
goals if you're a first-time job seeker, are learning new skills and knowledge, or are looking for goal-oriented work.
Freshman UI UX Designer Resumes
If you're a student, highlight any relevant experience you may have, such as relevant extracurriculars or internships, to round out your resume.
Seek out opportunities on campus to practice the skills you'll need in the workplace.
Join an organization for students where you can put your design skills to use.
You can also approach the leadership of an existing group to see if you can take on design projects, such as designing social media posts.
To land an entry-level UX design position, it's important to highlight your experience with projects, internships, and formal certifications.
Any accomplishments that make you stand out from the competition should be mentioned. For instance, taking a UI UX Certification Course will have a significant impact on your career.
It displays your commitment to development and learning.
Be sure to highlight your level of experience in the skills section. Try listing all of your qualifications to demonstrate why you are the best person for the job.
Some of these include leadership, critical thinking, management, personality traits, interpersonal and communication skills, and others.
The most important rule to remember when looking for work is to make sure the position you are applying for matches your skill set.
If you train for the wrong position, hiring managers will almost certainly ignore you.
Resume for Professionals with Experience in UI/UX Design
If you are applying for a job where you must demonstrate in-depth domain knowledge on your UI UX Designer resume, take into account using the combination resume format.
Rather than the number of years spent at an organization, companies typically screen resumes based on a candidate's work experience, which includes the job description, tasks, and responsibilities.
Include key phrases from the job description in your CV when writing it.
If you include those keywords in your resume, application sorting software will highlight your resume as a potential applicant and employers will be more aware of your professional qualifications.
Employing managers might be impressed if you keep up with the latest technological advancements in your industry.
Statements like: Over 5+ years of experience as a UI/UX designer who has developed, improved, and created IT solutions. highly skilled in Sketch and UX analysis. Attained a 10% early project completion rate with a 92% client satisfaction rate in a previous position at ABC Company.
Can give you an edge over others.
Once your portfolio is ready, begin getting ready for the interview by practicing Top 40 UI Developer Interview Questions and Answers for 2022
The Must-Have Skills for a UI/UX Designer's Resume
Here is a list of some skills and attributes that potential employers may be looking for in a UX designer:
Here is a list of some skills and attributes that potential employers may be looking for in a UX designer:
UX and its techniques, visual design/UI, design systems, illustration, interaction design, animation, and information architecture.
User Experience Rapid Prototyping (UX) User-centered design, information architecture, and UX research Adobe XD Usability Sketch App Web Design Prototyping are some of the other relevant skills.
Mistakes to Avoid
To ensure you're in the best competitive position possible, avoid making these mistakes.
Double-check for typos and formatting errors. You should do everything in your power to make the best possible first impression.
Have a trustworthy person review your resume to see if there are any mistakes they can find.
Keep your resume to one page even though it might be tempting to use more pages.
Pick facts you believe are pertinent to the position.
Any information that won't fit can be added to your website or portfolio.
Wrap Up
Start creating your own awesome UX designer resume now that you have the ingredients. Remember to keep your UX portfolio handy as well. These two go together. Make the hiring manager believe that you are the best person for the position of UI UX Designer.
Any additional questions that you may have will be answered by our Industry Professionals in our UI UX Community.
The post UI UX Designer Resume appeared first on Intellipaat Blog.
Blog: Intellipaat - Blog