---
Power BI Developer Resume: Tips and Tricks
Overview
If you are someone who is searching for tips and tricks to outshine the rest of your competitors or want to make a good impression on your recruiter for the job you are applying for, then congratulations! You have landed on the right page.
This blog will be covering the following topics:
Points at a Riffle:
We are sure, that if you are creating your resume, your next step is to crack a company of your choice, well we have got you covered,
Watch Power BI Interview Questions and Answers to get familiar with the type of questions that might be asked in your interviews!
Basic Resume Building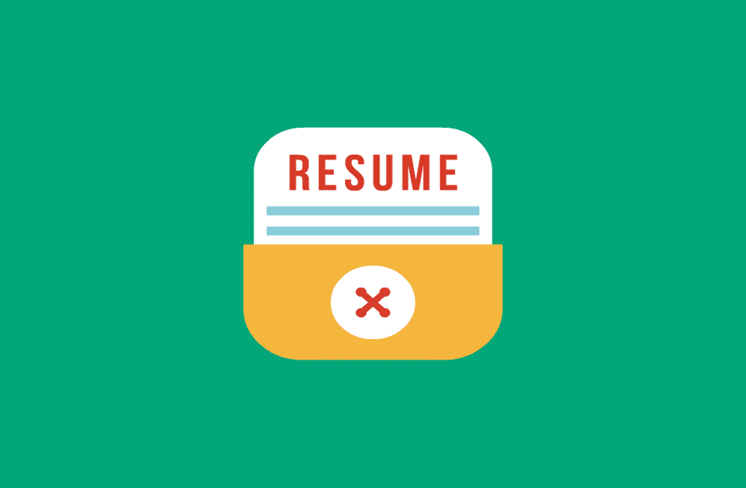 Anyone can build a resume, but only a few can do justice to it! A recruiter looks at your resume for less than a minute; it is that "one minute" that can change your lifestyle.
So, remember, "First impression counts", make sure to make your resume attractive but not flimsy, it should be eye catchy and unique.
Make sure your resume captures all the relevant skills you possess along with your experience and expertise.
Choose a good layout, depending on the job profile you are applying for.
Prepare a list of certifications, projects, experience, skill set, and qualifications beforehand; so that you don't miss out on any important detail!
A proper font is really important when we talk about resumes! Fonts like: Arial, Roboto, and Merriweather are ideal!
Personal Information Tips
It doesn't matter if your resume is too good, if you haven't provided your personal details, the recruiter can't contact you, ultimately resulting in zero output. Therefore, it is necessary to provide the below-listed information on your resume!!
Name
Contact Information
Summary or About Section
Location
Let us discuss each one of them in detail:
To make your name stand out, remember to capitalize it. The key to making your name stand out on your CV is to do so correctly.
Make sure to include your phone number, email address, and other necessary details so that it becomes easier for the person to contact you.
Mentioning your contact number in the resume will make communication a lot easier and the hiring process efficient.
Writing down your personal and professional email addresses will showcase professionalism, and again make communication smoother.
Make sure that the email id which you are using satisfies the below points:
Both your first and last name is recommended in the email id.
Avoid utilizing email addresses like wonderwoman89@rediffmail.com and antman78@hotmail.com.
A professional account like Linkedin should be added, as it will showcase your presence and connectivity on the internet, and it will help you to get connected with professionals across the globe. Moreover, try to share any new update that comes into your professional life.
Provide a gist or overview of your most valuable talents, accomplishments, and contribution to the role. If you're a first-time job seeker, acquiring new skills and knowledge, or seeking goal-oriented work, develop a resume objective that highlights your employment ambitions.
Location

Mentioning your address on your resume establishes credibility.
It may also assist you and boost your chances of landing the job if you reside close to your office.
Resumes for Freshmen BI Developers
As a fresher, it might be difficult and confusing at times to identify the perfect resume practice. Keep this thing in mind before beginning your journey!
The golden rule when looking for a job is to make sure the position you are applying for matches your skill set. Preparing for the wrong role will almost certainly result in you being disregarded by recruiting managers.
Taking up side projects could demonstrate your dedication to your industry. It is critical to include it on a resume for power bi developer, especially for recent graduates. Freshmen may speak about their internship training and project outcomes.
Many firms indicate a need for candidates with specific skill sets.
As a result, developing field-specific or focused resume formats is both wiser and more important for applicants.
A two-page CV turns off 17% of hiring managers.
Recruiters have short attention spans and will not examine your resume for more information than is essential.
Mention any accomplishments that differentiate you from the competitors. A Power BI Certification Course, for example, will have a huge impact on your career. It reflects your commitment to learning and development.
Wisely choosing a format: If you are a student or recent graduate with no relevant work experience, then a skills-based format is preferred. The CV should emphasize the specific skills in which you shine.
BI Developer Resume Tips for Professionals
If you are an experienced professional, your demonstration and experience are key components of your CV.
Companies usually screen resumes based on a candidate's work experience, which includes the job description, tasks, and responsibilities, rather than the number of years spent at an organization.
When writing your CV, it's a good idea to include keywords from the job posting.
Employers will notice your occupational qualifications more quickly if you use those keywords in your resume, and application sorting software will promote your resume as a possible candidate.
Using numbers while listing your skills and experience can instantly illustrate your primary strengths and capabilities.
Consider using phrases like "Used my data evaluation and reporting talents to boost corporate efficiency by 33%" when discussing your responsibilities from a previous Power BI developer role.
Facts
60% of recruiters say social media is critical to their recruiting strategy.
Unprofessional email addresses are a major concern for 35% of employers.
LinkedIn is a popular social media platform among recruiters.
When applying for jobs, highlight your technical skills on your resume.
Keeping up with the most recent technological developments in your field may impress hiring managers.
Image editing, SEO, CSS, and HTML are all useful skills
Using numbers in your resume can help you more effectively present your accomplishments.
You can gain a 40% advantage over the competition by quantifying your accomplishments.
Using the right words and a wide range of action verbs results in an effective and powerful resume.
To ace, your next job interview read through our blog on Power BI Interview Questions And Answers!
The Must-Have Qualifications for a BI Developer's Resume
Resume Skills for a Senior BI Developer

Strong Oracle SQL abilities and query tuning experience, working knowledge of a data warehouse, and business intelligence
Excellent interpersonal and communication skills are required to develop strong working relationships with internal stakeholders.
Strong team player – outstanding interpersonal skills capable of developing strong working relationships with team members
Strong analytical and decision-making abilities
Excellent MS Excel skills, as well as knowledge of Microsoft data visualization and "Power" apps
Responding to user queries with excellent interpersonal skills
This is an excellent opportunity to put your SQL Server BI skills to work in a cutting-edge environment with large transactional data sets.
BI Developer / Administrator Skills Resume

Extensive experience monitoring and optimizing queries and data loads
Experience developing reports, dashboards, and ad-hoc analysis utilizing BI/Analytical technologies like Tableau, Pentaho, OBIEE, Power BI, and others.
Strong awareness of the significance and benefits of high data quality, as well as ensuring that data quality issues are addressed as part of the report development process
Strong experience working with Business Analysts or Business Customers to define requirements and translate them into technical designs
Effectively communicates both verbally and in writing, and has a talent for understanding your audience
Sample Resume
Summary
Persuade the hiring manager that you are the ideal candidate for the power bi developer role. It's actually quite simple. Choose from the list of responsibilities that apply to your job experience, then personalize your resume by including your achievements. You may position yourself in the best possible way to acquire a job in this manner.
If you have any additional queries, the industry specialist in our Power BI Community can assist you!
The post Power BI Developer Resume: Tips and Tricks appeared first on Intellipaat Blog.
Blog: Intellipaat - Blog