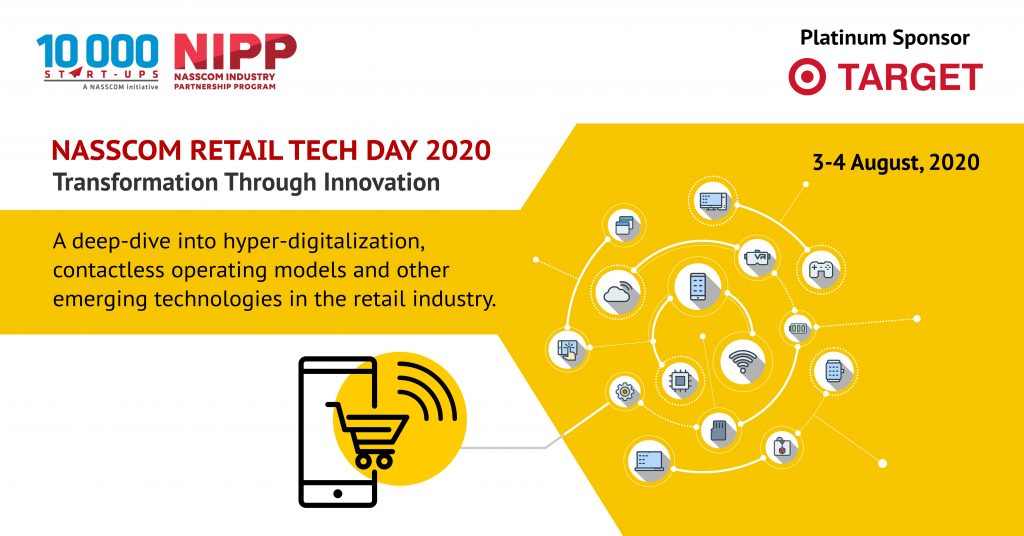 The retail industry in India is considered one of the top five retail markets in the world by economic value. Before the global pandemic, it was expected to double by 2024 and reach USD 1.4 trillion. Within a fortnight into the COVID-19 crisis the retail industry losses crossed USD 30 billion and the number has only been on the rise. At a time when the entire nation and world are looking forward to a revival – the resurgence of the retail industry will be a key driver for social and economic recovery. And this will only be possible with technology at the forefront!
NASSCOM 10,000 Startups is pleased to present a two-day virtual conference with interactive sessions focused on retail technology – NASSCOM Retail Tech Day 2020: Transformation Through Innovation.
So, brace yourselves for immersive discussions around hyper-digitalization, contactless operating models and other emerging technologies in the retail industry, with international speakers and industry though leaders. The conference will be attended by 100+ startups, corporates and ecosystem partners.