---
Comidor at Beyond 2022
Blog: Comidor Blog
We are very pleased to announce that Comidor will be participating in the Beyond technology exhibition, which will take place on 29/9-1/10 in Thessaloniki, Greece. 
The main focus of BEYOND 2022 will be Artificial Intelligence technology and its many applications.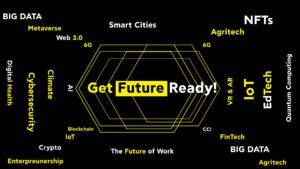 During a two-day conference with well-known worldwide speakers, round tables, workshops, events, and various presentations, the audience will have the opportunity to explore the power of AI and its impact on business and daily life. Thought leaders and representatives from various public and private organizations from more than 30 countries will participate to discuss the applications of AI technology in industries such as finance, retail, automotive, telecommunications, healthcare, energy, engineering, public sector, etc.
Comidor, as the only company in Greece with proprietary, advanced Low-Code and Hyper-Automation technologies, will be there to present its software and vision for digital transformation and business automation.
We invite you to come and visit us at Pavilion 15, stand D13, and discuss why Low-code and Hyper-automation technologies are here to stay!
Get prepared. Get future ready. Go BEYOND Simple Automation. 
Learn more about BEYOND here.
The post Comidor at Beyond 2022 appeared first on Comidor Low-code Automation Platform.