---
A Simple Guide to No-code Development
Blog: Comidor Blog
When you think about no-code app development or software development, the first thing that comes to mind is coding. Ten years ago, we would never have thought there would be such a thing as building applications with no code. However, it is happening today.
This type of no-code development is widely known as low code or rapid application development. It can be very useful for beginners who want to learn how to develop software without any prior knowledge of coding languages. On the other hand, programming schools have been growing exponentially over the last couple of years because there is a huge demand for programming skills. More students are willing to learn coding skills. But, what if coding isn't necessary to build applications and software? Find out in this article!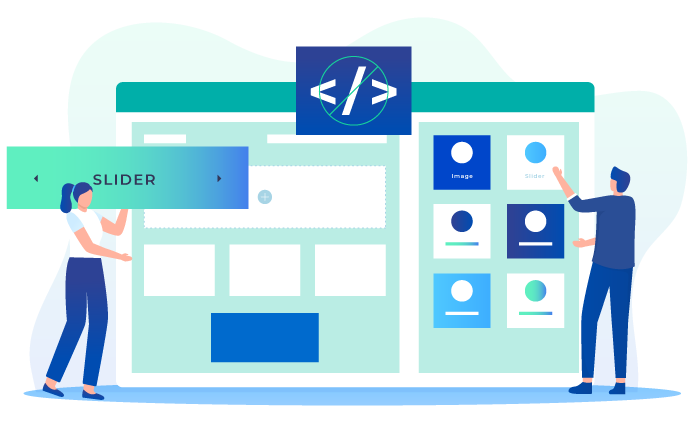 What is the No-code Development?
The no-code development involves creating apps and/or software without programming skills. This way, everybody can build a solution without hiring a developer. The main idea behind no-code development is that you can create an application without writing any lines of code. Instead, you use pre-defined templates and drag and drop components to build your application.
The no-code movement started to gain popularity because no-code software has become more sophisticated and provides better solutions. However, this goes beyond just building a regular app or software solution. No-code platforms now allow you to create solutions like building an entire data-driven platform or a user portal. Without any coding or data science skills, you can create customized solutions lightning-fast and boost your productivity. 
source: Statista
Benefits of the No-code Development 
Nowadays, everyone who develops apps should have a basic understanding of coding and programming. This ensures that you have good communication with your development team. However, we know that simply knowing the fundamentals isn't enough to help optimize business processes. 
No-code tools accelerate the development progress, and your team can work faster. Developers won't have to worry about spending too much time on bug fixing. With no-code tools, developers can focus more on strategic tasks with the ultimate goal of improving the user experience. 
The main benefit of leveraging no-code software is that companies can save money and time. In the contrast to traditional development, which is frustrating, expensive, and slow, no-code platforms enable businesses to turn any idea into an app in days instead of months, at a fraction of the cost, needed for traditional development. At this point, it is also important to mention, that businesses that invest in no-code software, note that they can maintain the software themselves instead of hiring professional devs. 
Limitations of No-code Tools
One of the most significant limitations of no-code products is that you won't have as much freedom as you would if you built your application or software with programming skills. Although no-coding tools can still be used to create incredible things, their functions are severely limited, particularly when it comes to API integrations.  
On the other hand, there's also a major drawback, which is ironic. Although these tools were built to be an easy alternative for non-developers, there's still some level of difficulty, and people still need some training to start using no-code products. 
The Future of No-code Development
The no-code movement revolutionizes the app creation dynamically, but it won't replace developers. This is because, as previously stated, the no-code movement is still limited compared to traditional app development.  
No-code software vendors will add more functions, increasing the complexity of the tools, and developers will learn how to use these tools and begin offering these services. So the no-code movement is here to supplement rather than replace app development. 
Mr. Spiros Skolarikis, Comidor CEO, said "We wrote thousands of lines of code, so you don't have to write any". This is how the no-code platforms enable everyone to create powerful business applications, with little to no coding experience. It is true, that the no-code movement unlocks the power of software creation to at least ten times as many people as are writing code today. It's the fastest way to bring that kind of accessibility to a very valuable skill and will mean tons more people making a living via creating software.
Should Developers Still Learn a Programming Language? 
Many aspiring web developers start with no-coding tools, and this is great because this allows them to create great products easily. However, knowing that no-code will not replace developers may convince more future developers to learn coding skills and get familiar with no-code tools. Let's see some well-known low-code/no-code tools, below.
1. Zoho Creator
Zoho Creator is one of the most common low-code/no-code platforms that provides businesses with code editors, visual app builders, and pre-built templates to help users create customized applications, automate workflows and integrate with other Zoho applications and other platforms easily and quickly.
2. Comidor
Comidor offers a visual, model-driven app builder environment to build your own applications simply with drag-and-drop functionality. With unlimited customization options, turning fresh ideas into powerful applications is easier than ever before. What's more, Comidor can be integrated with any system so you don't miss any information or valuable data and have anything you need in one single place.
3. Retool
Retool is another great no-code tool that makes app development as easy as you could imagine. The platform offers building blocks, drag-and-drop features, pre-built components, and connectors that enable you to connect to major databases. The whole application development is really fast and easy. There is an option to add code where needed and expand the functionality of the platform.
4. Mendix
With the Mendix platform, business users can create apps for any business need. The philosophy behind the platform is the ability to empower every user involved in the development process to take an active part and collaborate with team members in real-time. What's more, you can leverage AI technologies to make your applications even smarter.
Wrapping up 
The no-code development movement was created to allow non-programmers to bring their ideas to life without coding experience or knowledge. This trend has been growing for years and will continue to grow in the future. However, web development isn't as simple as we think it is. 
People must be trained to use these no-code tools because there is still some complexity. However, no-code tools are here to stay and empower citizen developers to build powerful, customized solutions hassle-free. 
The post A Simple Guide to No-code Development appeared first on Comidor BPM Platform.