---
Turning PLM into a top Product Innovation Platform using DEMS (Digitally Enabled Managed Services)
Blog: NASSCOM Official Blog
It is a well-recognized fact that PLM—Product Lifecycle Management—if implemented right by manufacturers, can help cut down overall product cost significantly and enable creation of innovative products to market, faster. PLM now is increasingly being leveraged, especially as the COVID-19 pandemic wreaks havoc across the globe, to rapidly adjust to changing customer needs that demand more collaboration, increased productivity and efficiency, and adopting the latest technologies including virtual to rapidly create new products. For example, we already see increased adoption of the Internet of Things (IoT), Automation/ RPA, Augmented Reality (AR), Virtual Reality (VR) and Additive Manufacturing on the back of PLM. These changes in technology adoption are making PLM more relevant than ever before. Smart manufacturers, retailers and CPG organizations will, without doubt, consider increasing their investments in PLM in a bid to improve the way their business and operational systems are tied together to manage the dominance of new technologies and their impact on the lifecycle of a product. PLM experts at ITC Infotech believe that in order to make the most of the investment, there is an urgent need to revisit the traditional approaches to manage PLM.
We have noticed that post implementation of PLM systems, companies focus on application management. Other aspects like adoption, defining future roadmap, keeping the environment current, enabling "Digital Solutions" like mobility, cloud, analytics, automation, AI/ML, and Augmented Reality, that further enhance adoption, collaboration and increase productivity either take a back seat or get enabled sequentially due to the lack of a capable partner. End result: PLM systems are not able to drive Digital Transformation.
DEMS (Digital Enabled Managed Services), coupled with VSC (Virtually Seamless Connected) model is one way to address this problem. Together, these solutions provide a holistic approach to unlocking hidden value, reduce total cost of ownership and improve adoption, truly enabling PLM to be leveraged as a Product Innovation Platform and thereby increase ROI.
Organizations also find that they are less anxious about how competitive they will be in the future once they have a confident multi-year PLM road mapping exercise done with a trusted partner. A competent road mapping exercise develops scenarios and requirements based on data and delivers answers to tricky questions such as "Am I using my system effectively? Is the PLM solution truly a digital solution? What must I do to improve the efficiency of my system while lowering costs? How do I maintain the stability of my system? At what point will the architecture of my PLM application need change, and what type of change will be required?"
In our recent conversations with some major Retail, Footwear and Apparel customers in Australia and North America and automotive component manufactures in Europe, we are seeing a major shift, with organizations looking at consolidating their PLM investments and partner ecosystem to fast-track their PLM Digital Journey.
According to our estimates, opting for the DEMS + VSC solution can help organizations save costs by up to 30% over 3 years.
The pressure on organizations to develop new products and adopt new technologies has increased several folds in the last few months. New product and manufacturing considerations are coming into play. These include guaranteeing the well-being of customers and employees with no-touch processes, increasing convenience, and offering customers the means to shape value. The DEMS & VSC solution combination is especially significant now – helping companies succeed and sustain growth during these challenging times.
About the author: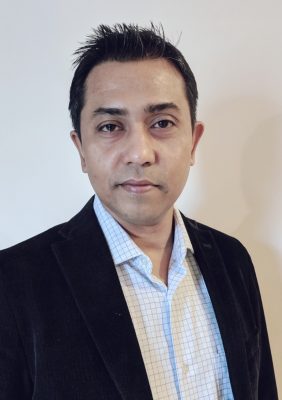 Akhil Jain is VP, PLM, at ITC Infotech. He is responsible for managing the PLM practice and delivery for Manufacturing and CPG globally and comes with strong technology consulting and implementation experience in PLM packages focused on Manufacturing, Retail and CPG. Prior to ITC Infotech he was managing the PLM practice and delivery for Infosys.
LinkedIn profile: https://in.linkedin.com/in/akhil-jain-824507b
The post Turning PLM into a top Product Innovation Platform using DEMS (Digitally Enabled Managed Services) appeared first on NASSCOM Community |The Official Community of Indian IT Industry.