---
Taming Application Maintenance – Strategies and Best Practices
Blog: NASSCOM Official Blog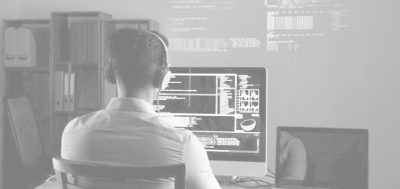 Application Maintenance is more than just fixing bugs and errors. It enhances the applications capability to quickly adapt to changing business needs
If organizations believe that the Annual Maintenance contract with the IT vendors will suffice in keeping up the operational efficiency, then they must be immediately escorted to the era of Application Maintenance. The deployment of an application platform is successful not until task of maintaining the application throughout its future journey is decommissioned.
To those who are yet unaware of the highly sophisticated and significant process, application maintenance is a combination of all tasks performed to apply minor fixes/error correction, capability and functionality enhancements, improving maintainability and optimizations on enterprise level applications. It is one of the key activities and an integral part of application lifecycle management, planning for which begins much earlier in the lifecycle – during the design stage.
Application maintenance activities involve teams that continuously perform maintenance tasks such as planning, defect identification, analysis, correction and reporting. It involves four types of methods.

Adaptive: Enhancing application capabilities so as to respond to evolving business needs.
Perfective: Functional and performance enhancements to the application for better user experience and efficiency
Corrective: Triaging and fixing errors or bugs reported by the users to get the system back and running as quickly as possible.
Preventive: Improving availability, reducing cost and increasing application maintainability or reliability to prevent problems in the future
NEED AND CHALLENGES
Application Maintenance is more than just fixing bugs and errors. It enhances the applications capability to quickly adapt to changing business needs with reliability making it critical for business. Surveys suggest that almost three-fourth of the efforts are spent around enhancing application functionality and capability catering to evolving business needs and most of the rest into taking corrective actions.
This includes strategic planning in terms of:
Incident reporting and service requests flows
Budget estimates
Scope of maintenance activities based on service hours
Availability and enhancements requirements
IT and business stakeholder's identification
Estimate on lifecycle costs
However, there are many challenges that need to be addressed for a seamless transition into an enhanced application.
Cost Control: controlling the cost being spent on supporting and maintaining applications. Reports suggest that up to 70-80% of the IT budget is being spent on running the applications (expanding capacity, ongoing operations and maintenance), which leaves very little for innovative projects
Maintenance for additional systems deployed in the organization: The problem however is that with every new system you deploy there is an addition to what you maintain. Hence the organizations drive to reduce operational costs by creating budget to drive innovation
Developing Supporting processes: they need to be developed to evaluate, control and deploy changes to application.
ADDRESSING CHALLENGES
Cloud Computing: Cloud technology helps many organizations to significantly reduce on compute costs by moving services to public, private or hybrid cloud. It provides array of services at shared costs; helps achieve more with less hassle with daily functions, increased agility and elimination of redundancy.
Virtualization: There are multiple virtualization solutions available, helping reduce the Total Cost of Ownership (TCO) and providing immediate Return on Investment (ROI). A study by one of the major virtualization solutions providers found customers achieved 65-70% TCO reductions in IT operations costs after virtualization.
Automation and Standardization: Leveraging technology for automation of daily routine tasks in catalogue helps considerably to reduce operational costs, as does knowledge transition (along with technology enabler) to service desk for certain specialized tasks. Standardization across technologies creates great efficiencies indeed.
TRANSITIONING TO INCORPORATE A PROACTIVE APPROACH
The end objective for a business is to increase the service offerings and consequently, revenue. This requires a holistic approach that focuses on systems, processes and services to achieve optimized service to business. A stable platform is a pre-requisite to optimize the operations which not only contributes to reduction of support cost but also helps organizations to re-direct skills in proactive offerings/modernization of systems/platforms.
Driving continuous improvement initiatives to identify opportunities and controlled implementation helps improve application stability, consistent service levels, and reduction in recurring costs, freeing up of critical resources. Implementing or upgrading to the right monitoring solution is one such example of proactive incident management and resolution.
Optimized services as well as dedicated SMEs focusing on new solutions bring alignment between business and IT operations, thereby reducing time to market and enhancement in quality of deliverables resulting in revenue generation.
In closing, following are some of the do's and don'ts for organizations to undertake application maintenance services:
The post Taming Application Maintenance – Strategies and Best Practices appeared first on NASSCOM Community |The Official Community of Indian IT Industry.