---
Looking to Evolve Your Business? Read This !
Blog: NASSCOM Official Blog
Organizations are always working towards improving their processes, profits, and operations to grow and expand. Whether a company is big or small, it will always arrive at crossroads, where it must choose to either adapt and prosper or remain stagnant and perish. By choosing to evolve with the changing times, companies must identify their shortcomings and resolve them with proper and timely strategic pivots.
Signs that tell you something needs to change about your business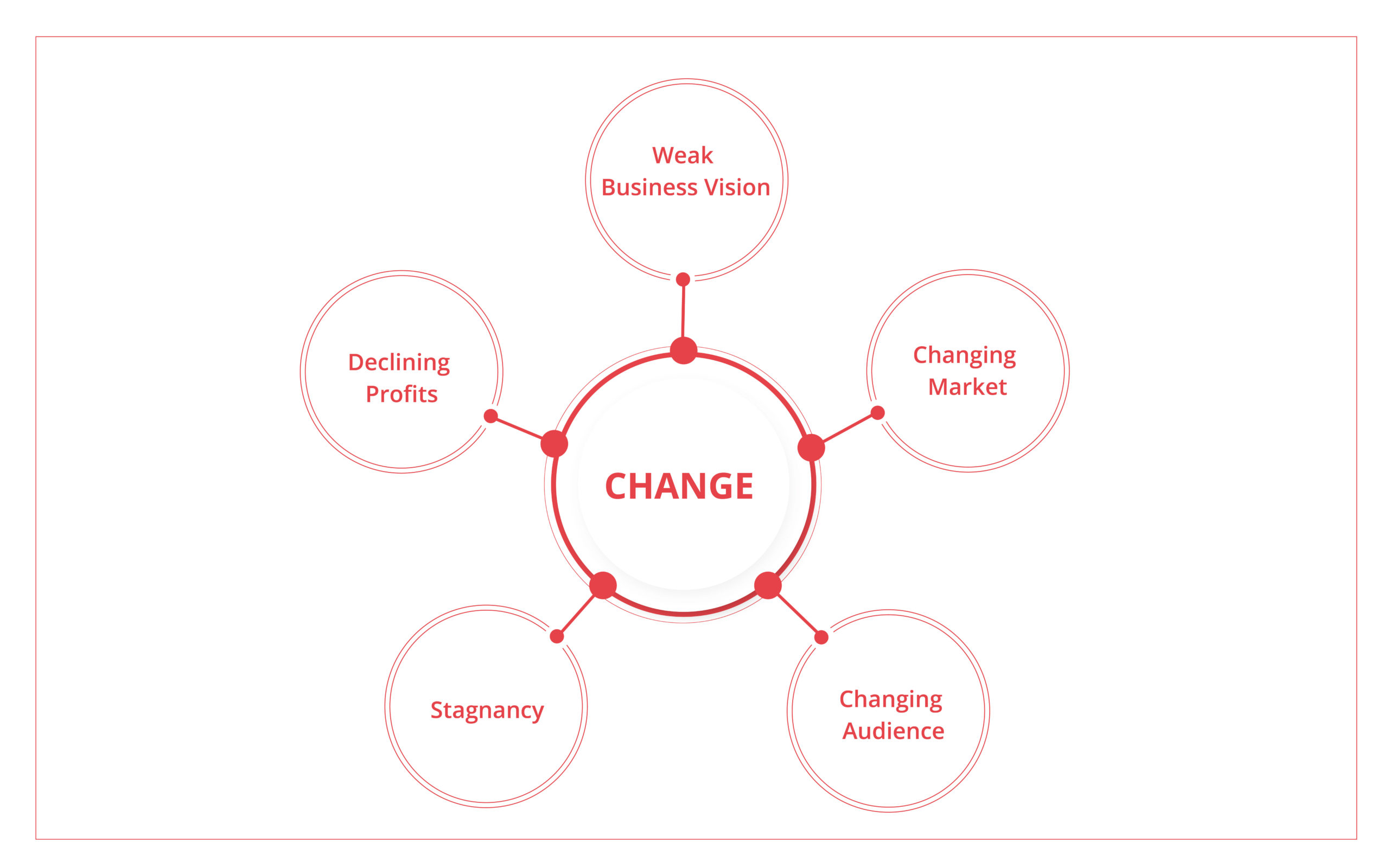 Heraclitus, a Greek philosopher's saying, "Change is the only constant," not only applies to general life but also to businesses. No business can achieve its maximum potential by choosing to work the same way forever. One must adapt and evolve at every step of the way and keep oneself updated with the latest developments. Here are a few of the common signs that are indicative that your business needs change –
Changing needs of the market: You need to change and evolve according to the changing needs and trends of the market. With the emergence and prevalence of Industry 4.0, new technologies and innovations are bound to influence the market and cause disruptions. In such situations, you must be adaptive enough to cope up with these new changes and keep yourself updated. Question your existing practices and seek answers to questions like, 'Are we innovating fast enough and adapting well to new market realities which are rapidly changing around us?'
Changing needs of the target audience: The needs of the target audience also change with the changing market trends and developments. Notice the pattern and trends of your customers and observe if they complain about the quality of your products and services or if your existing customers have stopped recommending you to other potential customers. If the answers to these questions are yes, then you should definitely adapt and evolve according to the needs of your target audience or else, your business is bound to become obsolete.
Stagnancy: The progress of your business is determined by its growth. A decline in profits, efficiency, or productivity is indicative of the stagnancy of the business. Ask yourself if your existing capabilities are sufficient to match your growth pace. If not, then you must work on your policies and strategies to produce better results.
Declining profits: When you realize that your existing strategies and plans do not produce the target results, it is time for you to revamp your business. If your net profit margins have decelerated in the last five years, there is surely something that you are doing wrong, which must be rectified immediately.
Need for a stronger version of your business: You may often feel the need to break from old habits and routines and modify your current practices by broadening your horizons. Once you identify the pain points, it becomes easier for you to adjust and align your goals and targets accordingly.
Acknowledging the need to transform
Before your business can even begin transforming, it is imperative that you acknowledge the need to transform. This recognition emerges from the awareness that the world around you is changing and so are its requirements.
The trend that was prevalent and popular a year back has now been completely reorganized and reconstructed into something new, and your business should not only accept but also embrace these changes. Additionally, internal reasons such as inefficient processes and organizational structures also compel one to reform.
Recognizing the need to transform: It is important for you to be self-aware and recognize if there is a need for change. This is the first and the most basic step in transforming into something new.
Identifying the dominant reasons that demand change in your organization: The next step is to understand your organization better and identify its pain points. Using a Reasons Checklist and Survey will help you identify your position in the market as well as gain insights about your customers and company growth. In this way, you will be able to identify the reasons to change and build conviction around the need to transform.
Communicate with your leaders about the need for transform: Once the pain points have been identified, communicating with your leadership and discussing the need to transform will open new avenues for your business. At the same time, you will have to bring them all on the same page with respect to transformation in order to ensure the success of your transformation plan. Having a well-defined communication plan and using the right channels will provide you with the background and purpose of transformation.
Decide when to start the transformation process in your organization: It is always a good idea to take a look at what other companies are doing and how they are executing successful transformations. Learn from the approaches and trajectories that they have followed to get a better understanding of when you should consider transforming your own business and how you can go about it.
Seek the support of the board and other promoters: It is absolutely imperative to convince the board and other promoters about the need for transformation because while active support and encouragement will help you to make informed and apt decisions, a decision-maker who is not aligned with your vision can set you back in the long run. Establishing a well-defined communication plan and using the right channel will help you with smoother execution with the guidance of your board.
Build a diverse, empowered, and connected core team to drive the transformation agenda: With representatives from various stakeholders such as Sponsors, Owners, Transformation Office, and Consultants, build a strong team to plan, review, control, and executive transformation objectives.
Way Forward
Transformations can be daunting, where most businesses may find themselves lost and confused. While one may acknowledge and recognize the need to transform, the real problem arises with the initial step – where and how to begin. Many find themselves amidst the chaos of choosing and strategizing the best techniques and innovating by disrupting the market space while creating a niche for themselves.
To help business leaders like you navigate this journey and lead high impact change within your organizations, we have crafted the Leading Business Transformation program. It is an executive learning program for business leaders and CEOs, which enables them to lead a successful business transformation within the organization. Created by Saurabh and the BOD team with 300+ hours of research, the program is based on Nine Leadership Competencies and a comprehensive 33-step Business Transformation Framework that will guide the learners through their transformation journey.
Click here to learn more about the Leading Business Transformation program.
This article is originally published on BOD website – https://www.bod.consulting/assess-business-evolve/
The post Looking to Evolve Your Business? Read This ! appeared first on NASSCOM Community |The Official Community of Indian IT Industry.