---
Leadertalk with Subramanya M. R. Vice President, Siemens Technology and Services Pvt Ltd
Blog: NASSCOM Official Blog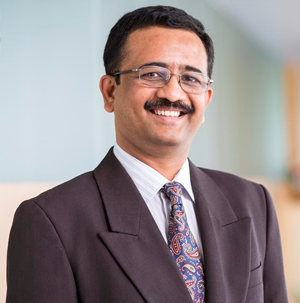 1.Please tell us about the OPC Foundation and how will this relationship work with Siemens in the partnership?
OPC Foundation India hub is established with an intent of bringing in more awareness about OPC standards and adaptations. Like in other regions, an OPC Hub is hosted by an organization, and within India, it is being hosted by Siemens Technology and Services Pvt. Ltd., with no specific partnerships.
From an R&D standpoint, do you recommend any specific policy that the Government should consider?
It's always beneficial for government to consider enabling standards and certifications. In this area we think OPC is a very cool technology and is already bringing multiple dimensions of standardizations in the communication area – be it in shop floor or otherwise.
India as an R&D Hub – your thoughts, please. Are we there yet? If not, the additional steps, required to get there?
MSMEs in India are the ones that need support to establish long term sustainability and it can start by moving away from proprietary technologies. From the perspective of adopting 5G technology companies also need to look at the long-term roadmap for India in OPC technologies.
Your specific learnings from the crisis. How do research teams work in a virtual environment? Is this sustainable from a long-term standpoint?
The pandemic has taught all of us one important lesson – that what we were conventionally thinking as impossible for the virtual world is a myth. Companies have come together with various integrations that made >80% of R&D companies operate from virtual environments including high HW centric teams. Digitalization is now an automatic lever and I am sure when it is implemented with timeliness and right focus, it will definitely be sustainable.
What is reskilling /upskilling for your industry – the gaps, can you identify, please?
Reskilling / Upskilling is a continuous necessity in my view and a dramatic focus is needed, considering emerging technologies are making deeper inroads into the Industry in the areas of AI/ML, Cyber Security, UX, Communication technologies like OPC-UA which is even now going into Field bus levels.
There is an urgent need for universities to develop curriculum with a focus in these areas.
Your future business pivots, please?
From the OPC India hub perspective we plan to bring awareness in enabling the India manufacturing community. This, we intend, doing through multiple webinars and expert talks that will support seamless adoption and benefits to OEMs.
The post Leadertalk with Subramanya M. R. Vice President, Siemens Technology and Services Pvt Ltd appeared first on NASSCOM Community |The Official Community of Indian IT Industry.