---
LeaderTalk: mjunction MD Vinaya Varma talks about the new tea e-marketplace model and why the stakeholders are excited
Blog: NASSCOM Official Blog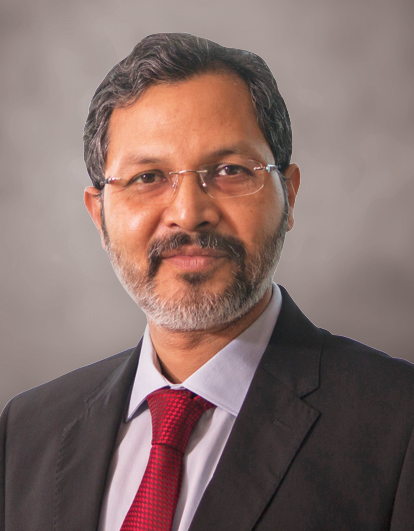 "Technology has always been mjunction's backbone and we are happy to bring about this transformation in the tea industry, using technological intervention. Digital solutions such as these are the way forward and will largely determine how business will be conducted in the future."
Excerpts:
1. How are you using mjunction platform in Jorhat tea e-marketplace?
Our Jorhat tea e-marketplace brings together relevant stakeholders for the tea industry such as buyers and sellers, transporters, banks, financiers, tea tasters and tea analysts. Even the warehouse is digitally connected to our e-marketplace.
2.Tea auction is a popular method of selling tea. How is the mjunction platform different?
mjunction is more than a e-auction platform. We have introduced in Jorhat a comprehensive tea e-marketplace, with facilities like state-of-the-art warehouse, quality assessment, credit assistance, and logistics support. e-Auction is only a part of the whole solution.
We also focus on providing freshly produced tea directly from the growers to the market in the shortest time, thereby ensuring supply chain efficiency and lessening stakeholders' working capital burden.
3.How will this model benefit the tea sector and Assam's local entrepreneurs?
With the warehouse coming closer to the gardens, sellers are doing away with the cost of transporting the produce to the warehouse. Following digitisation of buying and selling processes, buyers are incurring no cost to buy on our platform unlike existing e-auction centres. The selling cycle time has been reduced by over 50 per cent, enabling sellers receiving their payments quicker.
4.What are mjunction's short- and long-term goals in the tea business?
We intend to extend the platform's reach to the entire northeast — Assam, Tripura, Arunachal and Nagaland, where organic, green and speciality tea grows. Kangra valley (Himachal Pradesh) tea farmers, who send their produce to Kolkata for auctioning, will soon be able to sell their produce through mjunction.
5.Will mjunction's entry disturb the flow of Assam teas through the Guwahati and Kolkata auction centres? How have sellers and buyers responded to this platform?
Statistically about 22 to 23 percent of northeast's tea production is routed through the Guwahati Tea Auction Centre. mjunction provides an additional option, besides, stakeholders understand that our offerings are different. They are thus excited and warming up to the innovations.
6.What measures are mjunction taking to counter the Covid-19 impact?
Agility and adaptability are important in these uncertain times. In Jorhat, we started India's first formal ex-garden auction. Teas were directly put up from the garden or factory on our platform and auctioned. Many sellers want us to continue with this process. We plan to keep a hybrid model: ex-garden and ex-warehouse. Due to the lockdown, tea samples were not reaching buyers and therefore we introduced a detailed 'quality vocabulary' on the platform which will continue until the pandemic-induced situation improves.
7.Any specific plans for small tea growers — producing almost 50 percent of Assam's tea?
mjunction is aware of the struggle and contribution of Assam's small tea growers, who are producing some of the finest organic handcrafted tea. It is our endeavour to take it to the connoisseurs of tea worldwide.
8.What are the job creation prospects through mjunction?
Setting up an office and warehouse in Jorhat generated employment opportunities. A larger potential, however, exists for local entrepreneurs in the e-marketplace. A buyer can use our auction platform to purchase and brand tea. Going forward, we can enable a platform to sell this branded tea across the world. mjunction's job creation prospects should be viewed from this perspective.
9.Describe mjunction's journey from hard metals to tea?
It has been an enriching journey. Beginning with steel 20 years ago, today we exist across diverse sectors, spanning across B2B e-commerce spectrum. Kolkata, mjunction's headquarters, is the hub of India's tea trade. An opportunity came along when the Tea Board floated a tender for Jorhat auctions. We engaged with the industry, trade associations and Tea Board to formulate a solution.
10.Is there a plan to enter other crops with similar platforms?
We are already dealing in wheat and rice through our partnership with the Food Corporation of India. The government recently amended the Essential Commodities Act, permitting farmers to freely engage in direct marketing of their produce. This is an excellent opportunity for e-marketplace players and value creators.
11.What has been the response to the tea e-marketplace so far?
The first e-auction event on the platform took place on June 1, and since then, the seller and buyer base at the platform has been seeing a steady rise owing to low entry barriers, efficient cycle-time and a cost-efficient sales process. Some of the teas from small tea growers have fetched record prices. Our team has added a new set of small buyers across the country, who were earlier not a part of the auction system.
12.In the present platform, can overseas buyers participate?
We intend to extend the Jorhat auction platform to foreign buyers; but first, we will have to evaluate aspects of bidding hours, currency exchange, quality assurance and certification, and logistics.
13.What are mjunction's CSR activities in the tea sector?
In our endeavour towards giving back to the community, we have donated 150 infrared thermometers to the tea community stakeholders. We have started with CSR interventions at multiple levels — skill development projects with the youth and digital education interventions with school students in Jorhat. We are also planning an intervention with rural telemedicine for the Jorhat tea community.
The post LeaderTalk: mjunction MD Vinaya Varma talks about the new tea e-marketplace model and why the stakeholders are excited appeared first on NASSCOM Community |The Official Community of Indian IT Industry.