---
Is Future of Work the next frontier in Corporate Sustainability?
Blog: NASSCOM Official Blog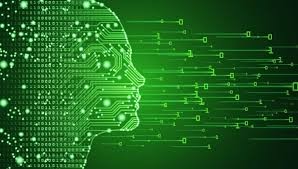 The COVID-19 pandemic has resulted in lockdown in countries across the globe. From economic downturns, to human casualties, the impact of the pandemic has been devastating.
The silver lining during the pandemic has been on the environmental and social front. From sightings of rare species on beaches to AQI (Air Quality Index) in polluted cities dropping to lowest levels in decades, the pandemic has brought into spotlight the impact of human and industrial activities on the planet.
In addition to industrial shutdown, many of these environmental gains have been made possible by sustainable alternatives offered by Future of Work technology solutions such as Online collaboration tools, video and teleconferencing, and automation.
With gradual opening and lifting of lockdown, many of these short-term gains will be reversed, but signs of a long-term shift in the way we work are also evident.
The Future of Work is here
As one of the key drivers of Future of Work, Remote Working solutions have played a vital role in enabling the transition of work from office desks to the cloud.
This transition not only ensured business continuity, but also ensured job continuity of millions of professionals across sectors, who might have otherwise faced layoffs during this prolonged lockdown. The ripple effect of these potential layoffs on consumer demand and the economy at large would have been way worse than what we are already witnessing.
Environmental Implication of Future of Work – The Indian Tech Sector Story
On the environmental front, remote working has resulted in a drastic reduction in emissions caused by employee commute and business travel (Scope 3 emissions). From April to June'20, the Indian Tech sector prevented 0.97 million tonnes of carbon emissions (Scope 3).
To give it a perspective, that can potentially offset 1.25 years of total CO2 emissions generated by the district of New Delhi!
Over the last decade, Organizations with a deep commitment to sustainability have instituted mandatory employee environmental trainings, switched to renewable energy sources, and undertaken initiatives for increasing Power Usage Effectiveness of data centers and facilities among others.
For example, in 2019, Atos SE which ranked #1 in the prestigious Dow Jones Global Sustainability Rankings (IT sector) launched its Electric Vehicle Operation in India with Tata Tigor electric sedans to reduce its carbon footprint.
Through enormous efforts and initiatives, Atos SE has successfully reduced its absolute CO2 emissions by ~6.9% per year between 2012 to 2019.
Remote Working on the other hand offers any organization an opportunity to potentially minimize CO2 emissions by over 60% in FY 2020 alone. As such, Future of Work presents an opportunity for organizations to shift from incremental gains to exponential gains, boosting their environmental conservation efforts.
Social Gains from Future of Work
Since COVID-19, automation has made deep inroads in sectors and job functions where it was potentially non-existent. The adoption by government agencies, in particular, has been remarkable – in areas ranging from lockdown surveillance to drone-based medicine delivery, and ePass generation for essential services personnel. This has not only resulted in increased agility and faster response timings, but has also minimized the risk faced by frontline workers.
Organizations across the board are increasingly leveraging automation solutions to ensure the safety of their employees and customers during the pandemic.
Even before the pandemic, automation of tasks in industries like mining and manufacturing have enabled organizations to reduce employee exposure to potentially harmful environment and curbing fatalities, workplace injuries, and occupational diseases like pneumoconiosis.
The benefits of the Future of work solutions extend well beyond safety and have a much deeper impact on employee's health, mental and financial well-being, social relationships, happiness, work productivity, and job satisfaction.
In India, an average employee spends 1.68 hours in office commute each day. In most of the urban centers, the commute is usually stressful on account of traffic congestions, pollution, noise, and overcrowded public transport. In a blended work model with 50% remote working, employees can productively utilize the 218 hours lost in office commute each year.
From quality time with friends and families to new skills development, or a new hobby, the time savings have the potential to bring in significant emotional benefits to the employees. It is therefore no wonder that many people have taken up new hobbies during the lockdown. Since the ease in lockdown, there has also been a noticeable rise in people riding their bicycles, running, and jogging.
Remote working has also enabled many employees to shift back to their hometown and live their extended families. People are reconnecting with their old friends, spending time with their families, and as such creating stronger social connections within their communities.
These reverse migration trends can potentially decongest the cities, reduce pressure on urban infrastructure, ensure more equitable access to resources, make urban housing more affordable, and facilitate even distribution of income and wealth across geographies.
With virtual onboarding practices gaining prominence, it also helps potential employees overcome the traditional barriers to career opportunities due to locational constraints, inadequate transport infrastructure, physical disabilities, or family commitments. Organizations will reap the benefits of this shift with access to a much wider talent pool. The future of work will also enable organizations to-
Increase gender diversity in organizations
Provide greater opportunities of work for persons with disabilities
Increase cultural and regional diversity
Seamless employee sourcing, on-boarding, and recruitment
Emergence of new employment models which offer agility and scalability to operations (Virtual internships, gig economy, etc)
Business and Economic considerations of Future of Work
As discussed above, the adoption of the future of work technologies will result in superior ESG performance.
According to Bloomberg, ESG funds have outperformed the S&P 500 in the year-to-date, with the non-ESG funds registering a value decline twice to that of ESG funds.
In addition to financial resilience, Future of work solutions offer a more seamless workflow, increased agility, responsiveness, competitiveness, and scalability. There are also benefits due to the cost-efficient nature of solutions, reduction in potential environmental risks, and competitive edge in talent sourcing due to employee preference for flexibility. As corporate sustainability evaluation criteria evolve in the post-pandemic world, the state of Future of work adoption in an organization will become a great contender as a sustainability performance evaluation criteria.
The companies offering future of work solutions although a sub-set of larger technology sector; are driving the world towards a cleaner, safer and equitable planet at a disproportionate pace compared to their peers in the technology sector. With time, these companies collectively can emerge as an investment theme in responsible investing space – just like renewables and cleantech.
Sources
edie.net
cnbc.com
bloomberg.com
infosys.com
economictimes.com
https://www.downtoearth.org.in/dte-infographics/61005_emission_cities_india.html
https://www.hindustantimes.com/india-news/india-s-co2-emissions-fell-by-1-in-2019-20-financial-year/story-kJ2Jus35sKtskGKZk2yhXO.html
https://en.wikipedia.org/wiki/New_Delhi
https://portal.csa.spglobal.com/survey/documents/DJSI_ReviewPresentation_Results.pdf
Citrix.com
Please share your comments below and feel free to reach out to me at aniket@nasscom.in for clarifications and suggestions.
The post Is Future of Work the next frontier in Corporate Sustainability? appeared first on NASSCOM Community |The Official Community of Indian IT Industry.