---
IoT Technology in India
Blog: NASSCOM Official Blog
Introduction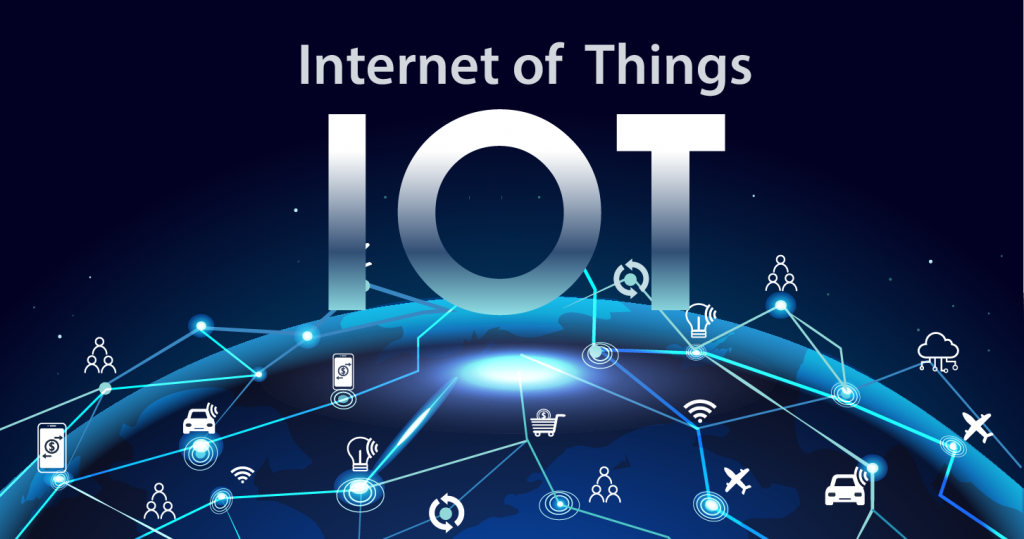 As more gadgets in the home and workplace get connected to the internet, the digital security of the Internet of Things (IoT) is turning into a developing concern. With smart devices connected with edge gateways or cloud platforms, IoT will also create the fastest data streams through sensors along with producing a bigger amount of data than any other emerging technology.
IoT, Industrial IoT and Edge Computing are growing at an incredibly fast pace and have become an integral part of our daily lives through applications such as intelligent tracking system in transportation, industrial wireless automation, public safety, personal health monitoring, and health care for the aged community. The potential is seemingly endless. We are living in the future that we once thought was a lifetime away.
According to 2020 report on IoT spending by IDC[1], the Worldwide spending on IoT will return to double-digit growth in 2021, with the CAGR of 11.3%. As everything from smart sensors to smart home appliances, and from smart factories to connected healthcare devices, the extension of the IoT market reflects that of a booming business sector.
Since IoT devices are connected with the web, they can be hacked just like any other internet-enabled device. With such a high level of device connectivity being brought into businesses can create a significant data security risk. With past security alert incidents like hackers shutting down IoT gadgets, and security attacks against enterprise infrastructure, electrical grids, dams, etc., it seems that IoT security may not just be about home or enterprise data security but also national security.
IoT Adoption in India – Key Application Areas
Internet-of-Things (IoT) is a growing network of connected devices. The IoT network includes digital machines, objects, tags, electronic devices, etc. each with unique identifiers (UIDs). These smart devices are connected to each other and are used for detecting and transferring data for real-time monitoring and other applications.
The introduction of IoT in India has brought the next level industrial revolution also known as Industry 4.0. IoT plays a leading role in an evolving IoT business and technology context besides in the new "Digital India" program launched by the Government. According to a recent report, released by Zinnov[2] in June 2020, IoT investments in India were close to USD 5Bn in 2019, and this is expected to go up to USD 15Bn in 2021.
India has already started working on the latest upcoming trends. Below are the top IoT 2020 trends in India:
Smart Cities: Smart Cities is everyone's choice today. Thanks to IoT, Smart Cities will continue to expand its reach with hi-tech technologies that will leverage data of IoT devices between entities. IoT provides scope for better cities which entails smart lighting, automated parking, environment sensible to check pollution levels, smart irrigation, waste generation, walkable localities and smart homes to make better use of infrastructure, ensure the safety of residents and help in the resource management efficiently.
Smart Factories: IoT can boost productivity by enabling automation and real-time data analytics and ensure seamless operations with high-quality output by optimizing workflows and detecting errors missed by the human eye. It can also help to save production time and track assets in the factory and help consolidate control rooms.
Data-Driven Healthcare: Using IIoT, Healthcare service providers can access real-time data to remotely monitor patients and mitigate the risk of diseases. As a result, the healthcare workforce can focus more on research, learning, and patient fulfilment.
Artificial Intelligence (AI): AI capabilities allows businesses to extract more value out of their massive collection of data. AI will analyse the data collected through IoT devices in various ways such as data preparation, visualization of streaming data, real-time location, predictive analysis and so forth.
Data Processing with Edge Computing: Edge Computing stores data on a local device near the IoT device, before sending it to the cloud that can be used for sorting and calculating the data. In the coming years, more organizations will adapt edge computing with affordable edge devices as there will be less bandwidth consumption by IoT devices using Edge Computing.
Smart Retail: Retail experience is getting smarter and better with utilization of RFID (Radio Frequency Identification Tags) and use of IoT devices. By using IoT devices, store managers can find out the way visitors spend their time in the stores, can track their movements and analyse, and manage inventory well.
Fitness: Real-time data from fitness trackers and health devices can provide qualitative life by monitoring health conditions like blood pressure, blood sugar level, heartbeat rate, etc. In an emergency, healthcare smart devices can issue alerts to the concerned person/department.
Telecommunications: In the coming years, the number of connected devices and IoT applications will increase with the rollout of 5G. Hence, redefining our lives in the hyper-connected zone.
As mentioned above, the applications of IoT technologies are multiple, because IoT technology is important and adjustable to almost all emerging technology that is capable of providing data in terms of relevant information about operations, performance and even environmental conditions that we need to monitor and analyze.
Nowadays, many companies from different sectors are adopting IoT technology to analyse, simplify, improve, and automate different processes. Though IoT applications offer several advantages which will surely redefine our lives, it comes with a set of challenges which need to be addressed to make it work effectively.
Challenges in Securing IoT
The rise in demand of IoT-connected devices and IoT app development comes with various security challenges. The whole security of an IoT network depends on a single device in the chain. If one of the devices gets breached, it compromises the entire security of every other device connected to this chain. This could easily compromise the safety of the whole network.
In this IoT competition, very few manufacturers consider the security issues associated with data access & IoT devices. Data Security Council of India (DSCI) identifies following issues in securing IoT:
TechSagar Context
TechSagar[3], India's Cybertech repository that is supported by the office of National Cyber Security Co-ordinator and managed by DSCI is a platform to discover India's cybertech capabilities through a portal that lists business and research capabilities of various entities from the IT industry, start-ups, academia and R&D institutes. TechSagar also lists individual researchers with the scope of their past and future research. The portal can be accessed at: www.techsagar.in.
Currently, 185 capability definitions of IoT are listed on TechSagar platform as shown below:
TechSagar also acknowledges the presence of 700+ companies, 129 Academia, 22 R&D centres and 243 Researchers that are active in IoT space in India.
Leading IoT initiatives in India
Some of the key initiatives on IoT taken by the Government of India (GoI) are as follows:
Recommendations
These IoT technology-based smart devices like home security sensors, wireless applications, smart appliances, etc., offer more opportunities for hackers to find vulnerability or loopholes. Hence, it is important to make sure that no cyber risk is prevailing in the back door. There is a growing focus on research capabilities in India. Following recommendations help to understand these developments:
With growing role of Cryptography in securing IoT devices, we need to use a strong cryptographic algorithm to protect our sensitive information captured by constrained devices. But standard cryptographic algorithms do not fit into constrained devices. Now a new branch of cryptography is emerging: Lightweight cryptography that aims to provide crypto solutions tailored to constrained environments and to fulfill the main goals of cryptography: confidentiality, integrity authentication, and availability
TechSagar's report[9] on IoT further recommends that Government must help private sector to further develop sustainable business models for 5G enabled IoT services by building an application ecosystem, preparing the network infrastructure, and establishing strategic partnerships
Further, it also recommends that Government and big industry players must recognize and incentivize IoT start-ups and solution providers and promote skill development
Leading industry players and Start-ups should collaborate with industry bodies such as DSCI to understand and develop IoT security focus areas such as Frameworks, standards, collaboration efforts (between DoT, NCIIPC, NCSC, MeitY etc.), invest in capability building and product testing and certification.
---
References:
[1] Worldwide spending on IoT, IDC – https://www.idc.com/getdoc.jsp?containerId=prUS46609320
[2] India – Emerging Hotbed of IoT Opportunities, PRNewswire (Zinnov) – https://www.prnewswire.com/in/news-releases/india-emerges-as-a-hotbed-of-iot-opportunities-as-the-indian-iot-market-is-set-to-soar-to-usd-15-billion-by-2021-says-zinnov-882132112.html
[3] TechSagar – www.techsagar.in
[4] Meity.Gov – https://www.meity.gov.in/writereaddata/files/Revised-Draft-IoT-Policy_0.pdf
[5] National Digital Communications Policy -2018 – https://dot.gov.in/sites/default/files/EnglishPolicy-NDCP.pdf
[6] India.Gov.in – https://www.india.gov.in/spotlight/smart-cities-mission-step-towards-smart-india
[7] NASSCOM CoE – IoT & AI – http://www.coe-iot.com/
[8] Economic Times – https://economictimes.indiatimes.com/industry/services/education/iit-delhi-inaugurates-iot-lab-in-partnership-with-samsung/articleshow/57496147.cms
[9] TechSagar report – https://www.techsagar.in/reports
The post IoT Technology in India appeared first on NASSCOM Community |The Official Community of Indian IT Industry.