---
Hyper-localization & Hyper-personalization driving demand for Fast & Frugal Innovation in Manufacturing
Blog: NASSCOM Official Blog
Factors that are reshaping the Manufacturing industry and product development
Covid-19 has raised the bar high for fast and frugal innovation, especially in manufacturing. As governments and hospitals around the world braced to handle the surge of COVID-19 patients needing hospitalization and medical care, ventilators were found in short supply. Why? Because, according to experts, the manufacture of high-end ventilators is time-consuming and expensive. Using substandard ventilators can compromise patients' health, and chances of survival. This pandemic is precisely the kind of crisis that can turn into an opportunity for fast and frugal innovation in manufacturing. Imagine being able to quickly manufacture high-quality advanced ventilators in the desired volumes in record time that meet the necessary quality standards and price points!
This is what has prompted a race between automakers to build ventilators across the world. Companies like Ford and GM have turned their idle factories, retrofitted assembly lines, and utilized their existing supply base to build ventilators. Auto manufacturers were well suited to manufacture ventilators as they have the scale, quality processes and experience of working with complex products. Furthermore, auto suppliers are also engaging in developing medical PPE equipment. For example, BYD became the largest mask maker in the world which has helped them post an increase in profit of 14.3% in the 1st half when car sales have slumped worldwide.
In the new world order, true frugal innovations will be the key to survival. It is important to note that frugal innovation does not mean compromising on high-end features of the product or service to reduce total cost of ownership. To the contrary, frugal innovation means being able to offer superior digital experiences, complete with all features, at a price point that is affordable. For example, it does not count as a frugal innovation when you sell a car with airbags fitted only for the front seats. True innovation is when you can still manufacture and sell a feature-rich car (any product or service for that matter) at a price that the market can afford. In India, heart diseases are highly prevalent and is the leading cause of mortality (one in four deaths in India). Even though demand for heart pacemakers is high, the market used to be very small due to lack of affordable prices. Thanks to frugal innovation from companies like Medtronic and other Indian startups (Medived) the full feature product was developed at a price the Indian market can afford. And as a result, this market has seen exponential growth in the recent years.
To spur such quality and economical innovation in manufacturing, we will need to integrate plans with the geopolitical situation, with the supply chains for manufacturing, and with new-age technology platforms that are best suited for the region/market. This three-pronged framework will be central to manufacturers who in the new normal will need to produce world-class products at the right scale, quality standards, and price-points.
Geopolitical trends
COVID outbreak has caused a lot of economic disruption and job losses across the globe. According to the World Bank, advanced economies are expected to shrink by 7% in terms of GDP. This fueled with preexisting trade embargos and protectionist policies of major countries has brought back the wave of economic nationalism to the forefront. Under these circumstances, there is increasing pressure on manufacturing firms to bring back production closer to their home base. For example, Japan has announced a $ 2.2 Billion economic recovery package to bring production back home and diversify into Southeast Asia.
The initial exodus of manufacturing from the West happened due to lower cost dynamics offered by the East. For companies to bring this manufacturing back home (re-shore), while meeting the current price points will be the biggest challenge. That is why they need to explore fast and frugal innovation.
In the example of Ventilator Manufacturing, if developed countries manufactured ventilators which could support multiple patients, they could ensure that the total cost of ownership for hospitals would still be similar despite the manufacturing happening in the (expensive) developed world.
Supply chains for manufacturing in the digital world
Modern products are often complex and need a high degree of specialization. This caused supply chain complexity for the manufacturers as they had to engage with specialists and various subcontractors across the globe, which additionally required establishing various procurement practices, tax obligations, and supplier negotiations.
It is not enough to just move manufacturing of a given product to another country. We also need to ensure that the overall manufacturing ecosystem (Tier 1, Tier 2 suppliers etc.) are managed to ensure seamless supply.
With the current pandemic disrupting the existing supply chains, manufacturers have struggled to keep up their operations running which resulted in shortages to the end customer especially of critical supplies. Also, with governments riding the wave of economic nationalism, organizations now need to revisit their sourcing decisions.
It will be imperative to redesign geographically dispersed supply chains for better control of fluctuating volumes. Firms need to look at sustainable and frugal solutions like embracing digital technologies for establishing a robust and resilient supply chain. Tools such as data and analytics will play a big role in helping analyze supply chain risk. These tools can enable real-time visibility and insights – from supplier readiness across locations to the best way to move inventories to multiple factories.
New-age technology platforms
Rebuilding the manufacturing industry in the new normal thus becomes imperative. Technology has played a great role in helping us navigate this pandemic and will continue to do so, as we plan a comeback and give shape to the new normal. Organizations have realized the need to consolidate communications, collaboration, and business processes in a solution, that is secure, and which guarantees privacy. Like other sectors, manufacturing will also see acceleration of digital transformation across all areas – whether it is keeping employees connected and productive; connecting dealer management systems; automated, robotics-driven factories; or ensuring health guidelines compliance in their facilities.
Using AI / ML platforms manufacturers can proactively engage with consumers throughout a product's life cycle, gaining new insights and creating AI-driven assets that target their desired outcomes. Embedding AI in products can help supply personalized and intelligent assistance, predictive maintenance, and remote monitoring of the products.
Further, AI-powered solutions, a combination of sensors and cameras can help create the required audit trail for compliance with health guidelines requested by statutory authorities. This includes mask identification, sanitization practices such as washing hands as well as the distance between two employees – all monitored centrally. Large facilities/factories can also deploy similar solutions via drones while maintaining privacy.
Full-scale, end-to-end factory automation for frugal innovation becomes that much more important as manufacturers moving closer to their own base need to maintain accurate market price points. For one of our clients, we have enabled a smart factory through an end to end solution for tracking and controlling electronics production with automated maintenance. We will witness a drastic increase in automation in the manufacturing industry as it reshapes to adapt to the new normal.
Conclusion
Let me conclude by leaving you with two examples: KIA Motors' Seltos was launched in India at a time (June 2019) when the market was down to its knees, enduring its worst-ever slump. By March 2020, KIA Seltos became the bestselling SUV of the month (in India). How and why did this happen, even in the face of the pandemic? KIA Seltos ticked all the right boxes of being a world-class, feature-rich SUV at a price-point India could afford.
What really matters for customers today is a personalized customer experience. Hyper-personalization will ensure personalized communication and more meaningful interactions with customers, leading to customer loyalty. Apps like MTailor that help you create custom clothes by measuring you right on your phone are a strong example. Apart from the perfect fit, services also include shipment and delivery of your tailored clothing at affordable prices (specific to the market). Hyper personalization helps companies in effective vertical integration from suppliers (as they know what to procure) to manufacturing (Personalize products for each individual) to supply chain and sales (Directly reach customers).
In the new normal, industries, and especially the manufacturing industry will need to adopt fast and frugal ways to drive innovation in product development. Both aspects will need to be pursued in tandem for the success of the product and the manufacturer.
References
https://www.theverge.com/2020/4/15/21222219/general-motors-ventec-ventilators-ford-teslacoronavirus-covid-19
https://auto.economictimes.indiatimes.com/news/passenger-vehicle/cars/electric-car-maker-bydsprofits-up-14-3-as-mask-making-pays-off/77808542
https://www.ahajournals.org/doi/10.1161/CIRCOUTCOMES.118.005195#:~:text=In%202016%2C%20the %20estimated%20prevalence,estimated%20to%20be%2054.5%20million.&text=One%20in%204%20dea ths%20in,%3E80%25%20of%20this%20burden
https://www2.deloitte.com/content/dam/Deloitte/in/Documents/life-sciences-health-care/in-lshcmedical-technology-in-India-noexp.pdf
https://techcrunch.com/2012/01/25/a-foothold-for-healthtech-ultra-cheap-pacemakers/ https://www.quytech.com/blog/virtual-clothes-fitting-and-body-measurement-ar-app-like-mtailor/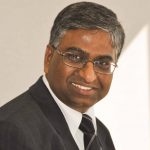 By Hari Sadarahalli – Corporate Vice President, ERS, HCL Technologies
Author Profile:
Hari is a Corporate Vice President and heads the Manufacturing, Medical, and Transportation (MMT) delivery organization within the Engineering and Research & Development Services (ERS) division of HCL, where he oversees global delivery. This cluster of industry verticals includes Aerospace and Defense, Automotive, Industrial Manufacturing, Medical Devices, and Office Automation. In addition to these asset-intensive verticals, Hari also oversees global delivery for PLM, Industry 4.0, and Mechanical Engineering across all industry verticals.
Hari is a passionate, go-to-market leader with more than 30 years of global experience in Engineering Operations, Business Development, Product Management, and Product Engineering and Development across various industry verticals. He is currently based out of Dallas.
The post Hyper-localization & Hyper-personalization driving demand for Fast & Frugal Innovation in Manufacturing appeared first on NASSCOM Community |The Official Community of Indian IT Industry.