---
How to Build a Podcast Streaming App?
Blog: NASSCOM Official Blog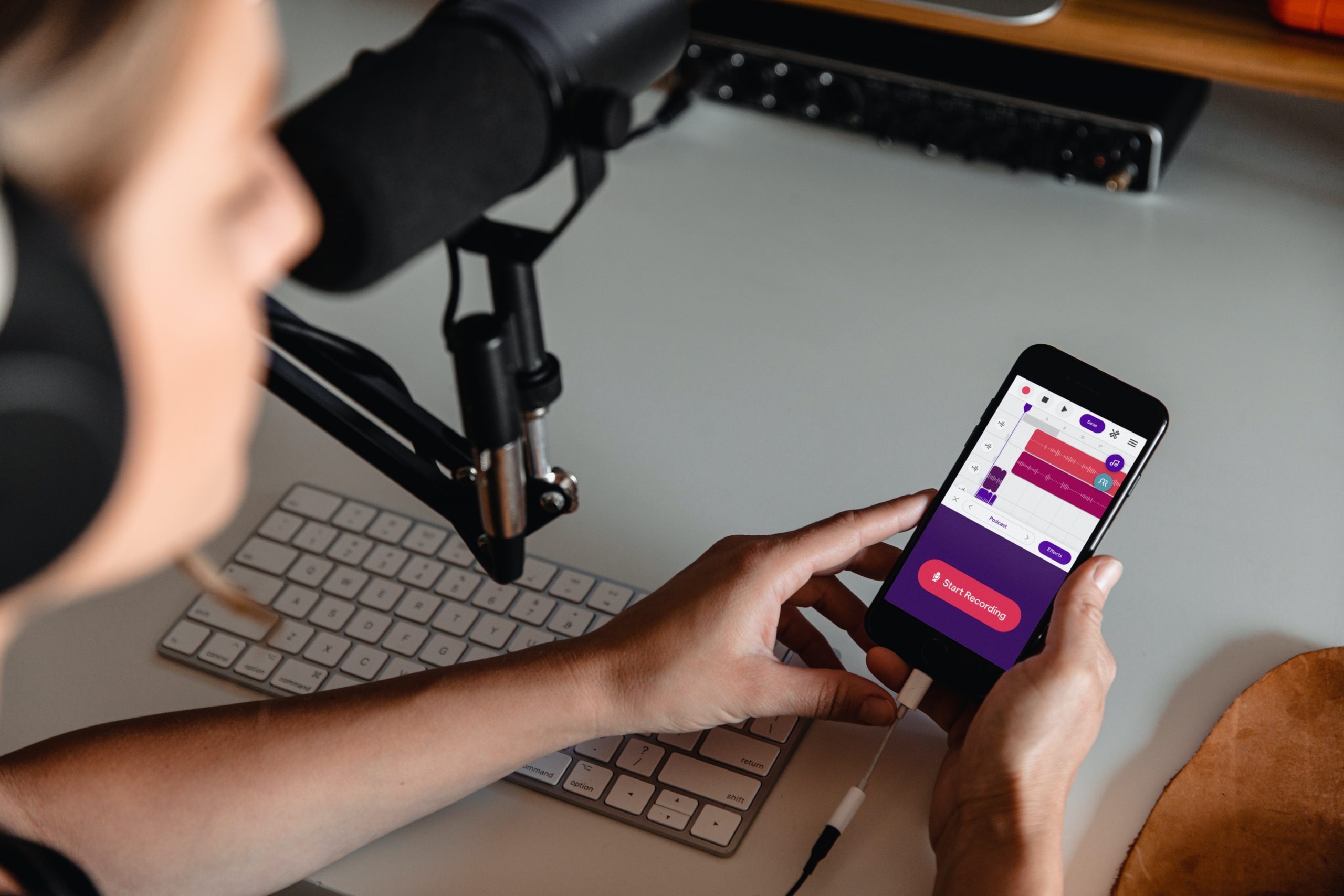 Communication has always been an exciting phenomenon that has evolved over the centuries as we have progressed technologically. In the modern digital era, the internet is the epitome of all revolutionary technologies. There are plenty of new and enhanced communication channels for people. Each has its own merit and a dedicated user segment.
Have you ever wondered how big the global podcast market is?
Well, the numbers are staggering, to say the least.
In 2019, the market value of the global podcasting sector was around USD 9.8 Billion! As per the research report published by the New York City legal body, there were more than 42 million weekly podcast listeners in the year 2017 alone!
SoundCloud, Pod Bean, Captivate, etc. are among the top podcast streaming platforms.
Now, if you are amazed at this number, just wait until you figure out the expected compounded annual growth rate for the podcasting market. It is further expected to grow at a compounded annual rate of around 27.5% between the year 2020 to 2027!
The podcast was first introduced during the year 2000 and ever since then the podcast streaming platform and software have an upward sloping curve. The popularity of a series of spoken-word audio files has seen massive growth and acceptance among the audience. This has also motivated more people to build podcast apps.
Now, the primary reason for this acceptance is that you can easily multi-task unlike with video content that needs dedicated attention throughout.
What is a Podcast?
Podcasts can be understood as a form of audio broadcasting over the web using the internet. The podcast is simply a communication channel through which the speaker expresses their views about a particular topic in a series of word audio files. Technically speaking, a podcast is an episodic series of digital audio files that is accessible for a user to download on a personal device and listen to whenever they feel like it. The word 'Podcast' is an amalgamation of two words 'iPod' & 'Broadcast'.
Originally people used to listen to these digital audio files using their iPods and that's how this nomenclature came into existence. In the contemporary, there are no restrictions on who can create a podcast. It can come from professional organizations as well as amateur audio content creators.
It is far easier to build a podcast app than it was a decade ago. People can also start to build a podcast website if podcast app development can get a little complex for them to begin with.
How to Build a Great Podcast Application?
Now that we are familiar with what a podcast actually is and the statistics regarding this industry, let's delve deeper into the podcast streaming app development mechanism.
1. Research your apps target market
The first and foremost thing that goes into podcast app development is extensive research about your target audience. It's very similar to creating a buyer's persona when you have to market your product. You should create a listener's persona and conduct a thorough research about what your audience wants, where are they spending most of their time online, how long should be your audio series, etc. before you jump into the technicalities of your podcast application development.
2. Choose a monetization model
The next big thing that goes into creating a great podcast application & can work wonders for you is thinking of a monetization model. It is one of the most crucial factors that you need to address while you start to build a podcast streaming app. One can easily develop a podcast app but monetizing it, is the real challenge faced by many. How will you charge your customers? It's an important question to figure out before you start creating your own podcast application. You should also remember the value that you are delivering to your audience through your audio content before deciding on a price point.
3. Create an MVP
How to make a podcast app? Well, the real journey begins after the development of an MVP. Now the last step in the process is to create a Minimum Viable Product (MVP) and give it a test run to see what the audience thinks about it. How do they interact with your application and what could be done better to improve the user experience?
Benefits of Having Your Own Podcast App?
So, what are the benefits of having your own podcast app? How to create your own podcast website? How will it help to build a loyal fan base? Well, let's dig deeper into some of the most prominent benefits of creating your own podcast application.
Build a personal connection
One of the primary benefits of having your own podcast app is that it helps you build a personal connection with your audience. Personalization is the key to success in the digital age.
Highly engaging
Another significant benefit of having your own podcast application is that it is highly engaging and allows the audience to explore all of your content. A good user experience helps to build better engagement and brings more traffic.
It's convenient
How convenient is it for you to get work done using an application? Well, your target audience feels the same way about your podcast application. A good application provides a far better user experience compared to a website and it is more organized.
It's an alternative to video
As we have discussed earlier, podcasts are very informative and a great alternative to video content as they don't require your full attention in the traditional sense. You can easily multitask by listening to your favorite podcast.
Build more brand authority
Brand authority can make the game for you in the digital age. Creating a podcast app automatically increases the perceived value of your brand in the minds of the audience. It helps to better position your brand in the market.
Additional revenue stream
Most podcast applications have a monetization model in place to charge from the audience. Building your own podcast application will help you easily create an additional revenue stream.
How to Get Started with Your Own Podcast Streaming Platform?
Are you wondering how to get started with your very own podcast streaming platform? Well, it's far easier than ever with the advent of the best podcast builders. Let's dive deeper into some of the most prominent features of the platform providers that will help you create your own podcast streaming app.
Registration
Registering on an app or a website can seem like an overwhelming process, especially for the online audience whose attention span is very short. Using the application you can provide an easy registration process that caters to an easy Signup and Sign-in feature. Users can even easily register using their Gmail account or popular social media accounts.
Quick Search
The quick search features allow your users to search for relevant audio content from your entire audio library in a jiffy. They won't have to put in additional effort to get it all right.
Music Player
The music player offered by the audio streaming software provider for your podcast application solves all your worries. The highly responsive can easily speed up or slow down live audio over the streaming platform. The audience can also access the lyrics on the music player screen. This alleviates the user-experience on a different level.
Playlist
In addition to offering playlist creation, the real-time capture of play history over your audio streaming solution can help your audience find their favorite track instantly.
Play Offline
Play offline is a very useful feature that comes in handy when people are in a remote location with little or no internet accessibility. It gives your user an uninterrupted listening experience with the play offline feature.
In-app Purchase
In-app purchases are a major revenue driver in today's digital world. It is basically add-ons that allow the user to enjoy extra features within an application at minimal charges that they can use as per their requirements.
Recommendation
Smart recommendations allow the user to explore more of your content based on the user's listening history that they might enjoy listening to
Regional First
The growing trend of regional content has taken up the podcast world by storm.
Cost to Build a Podcast App?
Are you wondering how much does it cost to build a podcast app? Well, there is no particular answer to this question, since it is quite subjective! The cost of building a podcast application varies depending on several factors including product features, design, project size and complexity, technology stack, time frame, etc. There are several factors that add to the total cost of building a podcast application that is best suitable for your targeted audience Also, it depends on the location of the agency that you are using for building your application.
For instance, in the US, the hourly rates for podcast application development can be in a range of $100 to $120 whereas in India it can range from $60 to $80 on an hourly basis.
Conclusion
Building a podcast application can be a complex process that requires very fine evaluation. You should not blindly rely on any developer because they might charge you with the lowest rate! One should opt for reputed service providers who can help you build your very own podcast application that can be easily customized as per your personalized requirements.
The post How to Build a Podcast Streaming App? appeared first on NASSCOM Community |The Official Community of Indian IT Industry.