---
How to Become a Collaboration Expert at the Workplace by Using AI?
Blog: NASSCOM Official Blog
Online tools have transformed the way we work, innovate, meet, and collaborate. The current cloud applications have fully enabled teamwork to remote members, cut down blockades, and made collaboration simple. We recognize these benefits now, and we're on the verge of tremendous growth with the guidance of artificial intelligence (AI) in the workplace. At present, AI is growing speedily. Thanks to the more massive, more structured data sets and improved computer processing power, machines are promptly learning how to learn, understand, translate complicated information, and make smart data-driven decisions. Intelligent machines bring in the latest smart automation to our personal devices and the workplace.
For our journey into how AI will improve collaboration, we concentrate on new advances in machine learning and natural language processing (NLP). We see plenty of possibilities as these AI applications penetrate the business workflows, current workplace, and even the workforce as fellow contributors to improve the meeting's effectiveness and efficiency.
AI operates best with human intelligence. A new collective intelligence will make collaboration specialists out of us all. Whether it is deep-dive into collaboration sessions, or beginning the next presentation, or teaching a class, AI will be operating to eliminate the common friction points in teamwork and meetings while minimizing technology start-up time.
End-users and HR, IT, real estate, and facilities teams alike will receive measurable, significant benefits in improved productivity and engagement, enhanced employee acquisition and retainment, and optimized usage of technology and real estate investments. We analyze the below-mentioned cases for AI that will have an exciting impact on the digital workplace.
AI for Pre-Meeting Efficiency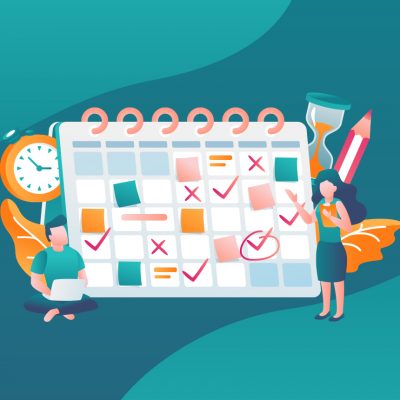 Sometimes it can take long enough to collaborate with the attendees, agenda, and meeting time as much as the meeting itself. Implementing NLP, AI responds to the commands by text or voice and connects to calendar applications to invite participants, set up appointments, track responses, and locate the best meeting room location.
When merged with machine learning algorithms, AI determines who should be part of the meeting or who shouldn't, the most suitable time to hold the meeting and locations for the meeting, and even forecast the attendees' choices. AI's handling the continuity of scheduling tasks while saving innumerable hours of productive time.
Auto-composition has seen in email applications such as Yahoo and Gmail. It is a necessary extension for smart scheduling. AI bots type email messages and create calendar invitations to attendees with the meeting plan, and if available, combining notes from the last session. It recommends fitting replies and concludes sentences for emails. This language automation takes on the job of streamlining communication when executed in meeting workflows. Email volume will drastically drop while team productivity grows.
Identifying and managing quality and security risks
Concluding successful meetings extends beyond just coordinating people and organizing the technology that assists the team. Network and system variability may affect meeting quality in a video call; creating anxieties while content sharing, or preventing audio streams.
AI can diagnose and resolve these normal faults. Machine learning responds to the system and network irregularities, efficiently converting configurations or preventing bandwidth from supporting demand without disrupting a participant, disturbing the meeting, or alerting the help desk.
AI for In-Meeting Productivity
Virtual digital assistant
While AI manages meeting workflows, a virtual digital assistant empowers the human members to concentrate on creative issue resolution. An AI assistant might take meeting times and distribute them as required. Virtual digital assistants like Google Assistant or Alexa in meetings will save time and manage project discovery. It generates a superior level of combined intelligence, which will accelerate innovation, team output, and time to market considerably.
For a disability, such as vision or hearing, impairment AI-powered meetings present access to collaboration for those left out without accommodations. It will produce more complete meeting experiences for each participant and destroy language barriers. With NLP and machine learning, meetings will automatically be translated and reproduced to any language to facilitate all team members to participate in meetings with ease effectively.
AI chatbots are the front lines of customer service. Having an AI-driven support app devoted to meetings, both real and virtual, will solve usual meeting friction points before they can interrupt teamwork. End-users ask for help during a meeting via text or voice with conversational AI. All issues can be dealt with continuously by the chatbot, which either routes a new service ticket to the most qualified technician or replies from the service knowledge base with the possible resolution.
AI for Post-Meeting Action
Using voice control, team members can acquire a list by text or email of new project jobs assigned to them. AI also reminds job owners of their task dependencies and due dates. AI will learn team member skills and roles, assigning new tasks to members based on fit.
When AI manages projects, members freed to concentrate on their contributions and ideas instead of reporting the status of their tasks. Project management tools help streamline team communication and take workplace collaboration to new heights.
AI learns voice modulations to identify the underlying expression, which might not be conveyed by words. Furthermore, facial recognition can recognize basic emotions. With these tools, AI might observe the level of engagement of meeting participants, sentiment in the meeting, and their satisfaction with space and technology supporting it.
HR teams, real estate, and IT facilities all seek to optimize their resources for the most efficient user experience and to make their business decisions on objective data. With AI-driven analytics tools for meeting scheduling, system health, project workflows, space utilization, and user satisfaction, it will be capable of predicting the optimal allocation of support personnel, technology, and meeting space. These AI-driven recommendations will identify possible savings and eliminate budget waste.
While AI expands team collaboration, it also relieves facilities and IT departments from regular monitoring, management, and maintenance of meeting spaces and technology. AI technology will bring utterly new humanity to the workplace as long as workplace leaders concentrate on AI applications that support instead of penetrating human creativity.
We see human factors coupled with AI development as the next essential step for workplace experience and technology adoption success. With a learned, collective human-centered approach, AI is ready to make the collaboration experts of us all.
The post How to Become a Collaboration Expert at the Workplace by Using AI? appeared first on NASSCOM Community |The Official Community of Indian IT Industry.