---
Global Capability Centers: Redesigning people practices in the new normal
Blog: NASSCOM Official Blog
Global Capability Centers (GCCs) are becoming a strategic focus for global enterprises. In today's world, GCCs play a significant role – not just driving process and productivity improvements but also creating new capabilities in emerging technologies, collaborating with onshore teams in delivering business solutions, and driving transformational initiatives.
Along with growing responsibilities, it's important for GCCs to align people practices with global enterprise business priorities. This is more than merely replicating the HR systems and policies of the global organization; GCC people's practices have to focus on cultural alignment and well-being of associates to build an engaged and motivated workforce.
GCCs should consider the following areas to engage & retain their talent pool, thereby driving sustainable growth for their parent organizations.
Fostering a "One-Team" cultural mindset that improves collaboration
Driving connection and engagement among your people, including "fun & celebrations"
Building a diverse and inclusive culture
Providing meaningful and rewarding employee benefits
Fostering a One-Team Cultural Mindset
An integrated culture and a collaborative working environment with global teams help GCC associates feel empowered, valued, and share in organizational goals.
While local governance continues to reside with GCCs, core delivery responsibilities should be managed by global teams. This provides adequate room for efficiency, innovation, and optimal business value.
Collaborating with global teams also provides GCC associates with a deeper understanding of projects, resulting in improved commitment and a sense of responsibility.
Integrated teams lead to a cohesive environment, thereby eliminating project silos and fragmentation.
Global teams also enable increased career opportunities within the organization, which is important for retaining key talent.
Driving connection and engagement among your people, including "fun & celebrations"
Associate engagement is no longer limited to just fun events, celebrations, and social gatherings. As remote working extends for an undefined period, associate engagement is more important than ever.
Engagement is becoming increasingly important to ensure your people feel supported to perform their work duties in the comfort of their home office.
Fun events and virtual gatherings are extending to family members, helping support seamless work-life integration.
People are increasingly appreciating opportunities for engaging in new initiatives, express their creativity, and learn new things.
Building a diverse and inclusive culture
Being a diverse and inclusive workplace supports a strong workforce by allowing individuals to be themselves while building their careers.
Talent is not limited to any particular segment, therefore the diverse and inclusive culture attracts people from all backgrounds globally.
A diverse workplace brings a multitude of new ideas and perspectives, resulting in strong collaborative experiences and creating a rich culture that benefits everyone.
Fostering a company culture where associates are heard and feedback is valued creates an environment that brings the best out of your associates.
Being an inclusive employer creates trust and respect in the minds of your people, strengthening the bond between your leadership and your people.
Providing meaningful and rewarding employee benefits
Employee benefits should be relevant to the market trends and expectations of today's workforce. Providing meaningful benefits not only boosts morale and wellbeing but also optimizes cost and utilization for employers.
Associate benefits are critical for promoting brand advocacy, within and outside of the company, and retaining talent.
While health and well-being benefits support employees' health, there are other benefits such as flexible working hours, working from home, engagement initiatives, and leaves and holidays that drive associates' overall productivity and engagement.
Rewards, such as performance bonuses, awards, and recognition make associates feel appreciated and motivated to continuously raise their performance standards.
Finally, the scope of employee benefits should extend beyond salary and perks to include flexibility and learning and development opportunities, strengthening culture, and meaningful work.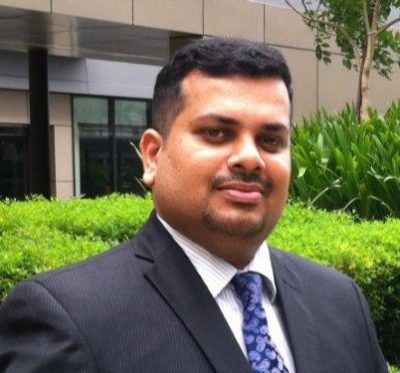 Written by Jacob George, Director – HR, TransUnion Global Capability Center, India
The post Global Capability Centers: Redesigning people practices in the new normal appeared first on NASSCOM Community |The Official Community of Indian IT Industry.