---
GCCs Reimagined: Connected Capability Centres of 2025
Blog: NASSCOM Official Blog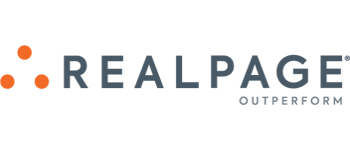 GCC for 2025: NASSCOM GCC e-Confluence
GCCs Reimagined: Connected Capability Centres of 2025
By Sandeep Sharma, Managing Director & SVP & Vivek Thiagarajan, Performance & Business Management, RealPage India
With the recent developments in the business environment, re-imagining the business is not just a need but an imperative. The GCCs of 2025 are envisaged to be lean organizations that could achieve greater heights by establishing structures that enable collaboration and technology adoption at a fast pace leading to agility and strategies would be deployed to suit these real-world changes.
How will GCCs' practices culminate into the future state of work?
With the new paradigm in the business operations of GCCs, adapting quickly to the new challenges and operating in a sphere where collaboration could flourish will be mainstream in a distributed capability model. The future structure would function as distributed Agile capability centres with Leadership, Culture, Digital Readiness, Collaboration and Productivity gaining prominence.
Some of the key trends that will shape the GCCs are:
Intrapreneurial leadership will be rampantly encouraged in GCCs: High levels of independence & enthusiasm will lead to GCCs encouraging the untapped talent in new ways to innovate. Also, crucial will be to thaw the frozen middle to be nimbler and suit just in time approach.
Reimaging virtual collaboration & embracing global culture: As we operate remotely with collaborative days, tapping talent across the global would mean embracing the culture. It will also be crucial to balance the employee engagement virtually and in office without compromising on the organization soul. The fundamentals of engagement would be same, but the ways of working would mean flexing it to make it virtual. Crowd sourcing driven initiatives involving knowledge and ideas has proven time and again that out of the box thinking produces great results that were never imagined before. Since people operate in open architecture environment, fresh ideas give rise to great solutions.
Ways of working with Gig economy adoption & becoming location agnostic: The trends show that work is increasingly happening from anywhere, thanks to high levels of digital connectivity. Working from anywhere at your convenience would be fostered. Workcation would gain significance.
Digital Readiness: The future GCCs will increasingly have digital ready staff with greater sense of curiosity, agility, learnability & creativity.
Technology with focus on distributed agile, crowdsourcing, productivity & automation will be mainstream: Usage of 'Technology' to communicate and drive those important messages that matter; Video more than audio or text-based communications. An increase in implementation of Productivity tools will be seen to enable people to know their potential, much like having a 'Fitbit' for the entire organization. More connectivity will lead to increase in automation of processes as this will be the need of the changing times of the connected world.
These collaboration and technology adoption initiatives along with the key trends in a distributed set up will catapult a GCC into being a future oriented connected capability center through the years to 2025 and beyond.
The post GCCs Reimagined: Connected Capability Centres of 2025 appeared first on NASSCOM Community |The Official Community of Indian IT Industry.