---
#Digital Payments India – Short to Medium Term Effects of COVID 19
Blog: NASSCOM Official Blog
India's digital payments story has always been unique in its way since its inception with several factors like RBI's regulatory support, internet penetration, consumer awareness, growth of eCommerce, the birth of many PayTech players, demonetization of the Indian economy, etc., playing vivid roles at various stages throughout the journey so far.
Owing to these factors, an Assocham-PWC India study in 2019 had already estimated digital payments in India to more than double to USD 135.2 billion by 2023!
However, the sort of impetus the COVID 19 crisis has provided to India's digital payments story – is just one of its kind. The use of digital payments for everything from groceries to utility bills to cab fares to fee payments, etc. across demographically diverse people, has seen a colossal rise due to the virus's fear.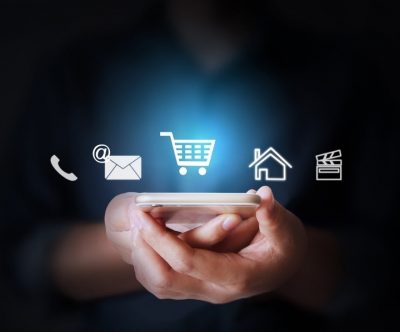 According to a recent study by the Capgemini Research Institute, 3/4th of Indian consumers have already stated increased use of digital payments since the virus outbreak! Further, 74% of Indian consumers expect to continue increasing the use of digital payments through the rest of the year.
These are huge numbers, something novel for the Indian digital payments landscape, and also the highest figure among 11 nations surveyed for the same period!
This rapid consumer-driven push in digital payments adoption has brought India at an inflection point of a revolutionary change in its digital payment's adoption story, unveiling the huge potential of the market.
Overall Short-Medium Term Effects of Covid19
The short-to-medium term impact of Covid19 on India's digital payments varies across digital payment methods, sectors, and regions.
A few digital payment sectors have definitely seen a blow with Covid19. Like PoS transactions were down many folds in the short-term due to overall slowing in consumer spending, but as consumer spending picked up in the medium-term, PoS transactions have gradually started to pick too.
Digital payments for Travel and Hospitality sectors have been affected severely in the short-term and continue so in the medium-term as well due to the overall virus fear.
Digital EMI payments for Banks and NBFCs have seen an all-time low in the short-term as well as medium-term.
International as well as domestic remittances through digital modes were at the lowest level in the short-term and continue to be slow in the medium-term as well.
Though the above sectors have seen a setback in digital payments, we cannot undermine the push seen by many other sectors and modes in the same period. The Tailwinds in digital payments in short to medium term include utility payments, recharges and bill payments, toll payments, groceries, etc. especially even in the not so digitally savvy regions of India like the semi-urban and rural areas.
Let us dive deeper into the Short to Medium-term Tailwinds of Digital Payments in India in the Covid Era:
Certain Digital Payment Options Have Specifically Surged During COVID:
India hosts a number of digital payment methods like banking cards, USSD, AePS, UPI, Mobile wallets, Internet banking, mobile banking, BHIM, etc.
With the advent of COVID 19 in India, digital payments have definitely seen an uptick, but there are certain digital payment options which have specifically seen a huge surge during the current pandemic due to reasons that are obvious like zero or minimal touch transactions, ease of payment, greater acceptability, higher security credentials, etc.
UPI transactions has emerged as a major payment option for Indian which simply relies on a virtual UPI ID for receiving and sending money as against other digital payment options like NEFT, RTGS that comparatively lengthy. From April to June 2020 alone, the Amount of UPI transactions in India (Rs. In Cr.) saw a huge jump of 73%, while during the same period last year, this jump was merely 28%; clearly indicating the impact of Covid.
Similarly, Tap-and-go payment options in contactless cards and digital wallets-based payments have also seen a huge surge in the COVID-era due to the physical ease, and security they bring along.
Some of the key business sectors where Indian consumers are increasingly using digital payments include:
Groceries
Utility Bill Payments
Subscriptions
Daily Essentials
Medicines
Additionally, from tea hawkers to local mom-and-pop stores, to road-side vendors, all have started accepting digital payments in some or the other form, making the impetus of Covid on digital payments in Indian even stronger.
Some Locations have specifically seen a Spike in Digital Payments:
India is a widely diversified market in terms of geographies and the demographics of each geography. India's population is broadly classified into Rural Areas (population up to 9,999), Semi-Urban Areas (10,000 to 99,999), Urban Areas (100,000 to 999,999), & Metropolitan areas (1,000,000 and above)
Rural India has specifically increased the usage of certain digital modes of payment during the current pandemic. Mobile vans comprising mini ATMs and bill payment kiosks have specifically picked up in the last 3 months in the rural areas. Similarly, AePS (Aadhar enables payment service) has also seen a surge in its usage during the current pandemic
On the contrary, 94% of Indian consumers have adopted digital retail payment in the Metros in India. The metropolitan areas have witnessed a whopping spike in the use of various digital payment methods, especially digital wallets, contactless cards, and mobile and internet banking, in the wake of Covid.
According to a recent survey, eCommerce-backed digital wallets – Paytm, Amazon Pay, PayPal, and PhonePe, were among the 5 most used digital payment modes in the metropolitan region in India.
The new normal for payments in metropolitan India will soon be on an average one-two ATM withdrawals per month by a person, skinner cash wallets with 2k or a 1K note kept as backup and around 20-30 mobile or digital wallet payments per month by a person, majority of them using a QR code.
The Looking Glass:
India is at such a cusp where digital payments adoption will see a massive growth soon and Covid 19 as only added the much-needed fuel to accelerate the speed of this adoption. With a wide diversity in India not only in terms of its population demographics but also in the channels, modes, frequency, providers of digital payment transactions, India is surely going to be a complex mainland hub of digital payments whose adoption story will be ever-evolving.
Demystifying the extent and the degree of this adoption across sectors, regions, people, zones, businesses, modes, channels, etc. can unveil a huge number of underlying opportunities and help build the best-fit payment solution matrix for various user groups.
Stay tuned for more on India's digital payments story and much more. You can also comment in the box below or can reach me here.
References:
http://www.businessworld.in/article
https://www.livemint.com/politics/policy/digital-payments-to-more-than-double-to-135-2-bn-by-2023-1560711978627.html
https://www.bloomberg.com/news/articles/2020-07-12/virus-boosts-digital-payments-in-india-where-cash-ban-failed
https://bfsi.economictimes.indiatimes.com
https://www.outlookindia.com/outlookmoney/magazine/story/digital-payments-and-the-new-normal-454
https://www.npci.org.in/product-statistics/upi-product-statistics
https://www.expresscomputer.in/internet/94-people-in-indian-metros-embrace-digital-retail-payment/54467/#:~:text=%E2%80%9COur%20survey%20found%20that%20four,India%2C%E2%80%9D%20Liu%20told%20IANS.
NASSCOM Insights
National Payments Corporation of India
Capgemini Research Institute
PWC Research
The post #Digital Payments India – Short to Medium Term Effects of COVID 19 appeared first on NASSCOM Community |The Official Community of Indian IT Industry.