---
Conversation with Kapil Makhija, CEO Unicommerce: India's E-commerce growth driven by Tier II & beyond cities & rising adoption of D2C platforms
Blog: NASSCOM Official Blog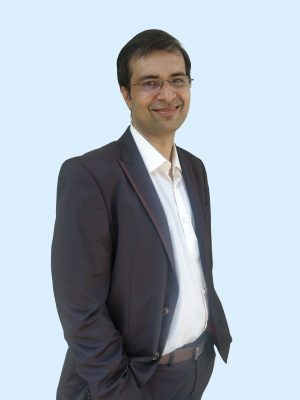 India's e-commerce industry has grown by leaps and bounds, especially in the last five years. The last year has been truly phenomenal for the e-commerce industry of India with over 20% growth, and the future looks even brighter. Wider internet penetration, affordable smartphones and strong government initiatives are some of the driving forces for the e-commerce growth in India. Rural India is driving the India's digital revolution with 45% growth in internet penetration in 2019 as compared to urban India's 11%. India's e-commerce landscape has evolved drastically with new business models, a robust supply chain, and a rising number of online consumers in the last decade making it the most promising market across the globe with tremendous growth potential in the future.
It is projected there will be ~700 million internet users in the country by this year-end and out of these, ~150 million internet users will be active shoppers. The aspirational young-Indian consumers living in the hinterland of India will be the major contributor for the next phase of growth of e-commerce. The increasing number of first-time shoppers in Tier II and beyond cities is a promising sign of further growth of e-commerce in the region. Large part of India's population lives in cities beyond metros and they are always looking for easy product availability due to limited resources in the market, this creates a perfect opportunity for e-commerce companies to focus on these regions. Currently, Tier II and beyond cities contribute around 2/3rd of the total online consumer demand in India and this share is expected to rise in the coming years. The Tier III and beyond cities witnessed ~53% growth, making it the fastest-growing region and will continue to grow with e-commerce companies tapping the unexplored market with ample growth opportunities. If we look from the states' perspective, Delhi NCR, Maharashtra, and Karnataka are the top 3 states, with each state contributing over ~15% of overall India's e-commerce volume.
Fashion and Apparel emerged as the most popular segment in Tier III and beyond regions of India, constituting over ~50% of consumer demand. The consumers in the region are always looking up to metropolitan cities for fashion trends, and with the e-commerce push, it gives them an equal opportunity to catch up with the latest fashion trends. While Fashion & accessories and electronics are the most popular and well-established segments with higher order volume, other segments like Health & Agriculture, Beauty & Wellness, grocery are among the rising segments in India. Amongst these segments, Beauty & Wellness is the fastest growing segment with almost ~130 % growth in order volume, followed by ~55% growth of FMCG and Agriculture segment and ~38% growth of Health and Pharma.
Over the years, prominent retail brands have established strong online presence and enjoy customer loyalty. This has led to an increasing number of brands establishing their own e-commerce website and developing a direct connect with consumers. The number of brands establishing their own websites has increased by 65%. This also led to brands extensively promoting their own platforms leading to much faster growth for D2C platforms. The D2C platforms have grown by ~88% as compared to ~32% growth of marketplaces. It's also observed that brands in India continue to sell on the marketplaces along with their own websites, as it still drives the majority of the order volume. Interestingly, Beauty & Wellness and Fashion & Accessories are the segments with the fastest adoption of D2C platforms. The share of D2C platforms in overall e-commerce will increase significantly in the coming years, and it will also lead to more vertical commerce platforms, as consumers will be looking for more products in the same category. The increasing adoption of D2C is also leading to deeper understanding of e-commerce operations amongst retailers. This has also helped retailers to opt for Self-shipment over marketplace shipment. There has been a 13% increase in self-shipped orders, contributing ~35% of all the orders shipped , while self-shipped order constituted ~28% in 2019.
While the e-commerce demand is growing across the country, returns are one key factor impacting e-commerce business across the globe. It constitutes a major part of the e-commerce business. The companies are looking for every possible solution to reduce returns by adopting technology solutions, understanding consumers, and giving all the necessary product details. The industry has made remarkable progress in reducing overall returns by 13% as compared to last year. Currently, it constitutes almost ~17% of the overall order volume as compared to ~20% in the previous year.
India's e-commerce industry was growing at a steady pace till Jan this year, however as the world was hit by a pandemic, it exponentially changed the way we live. The problem of limited availability of products in physical and fear of getting infected created a new shift in consumer behavior and their buying patterns leading to a new wave of online consumers. Among other things, the pandemic has given a major boost to India's e-commerce and it will be considered as a major turning point for the country's e-commerce ecosystem. It's not surprising that e-commerce has not only recovered but have grown by ~17% as compared to pre-lockdown order volume. The consumer buying patterns and preferences have changed significantly, categories like health & pharma and FMCG & agriculture have seen a surge and exponential growth, with the rise of a large number of first-time online users. Companies are also finding new ways to connect with consumers like few apparel brands launched "stores on Wheels" and malls offering a virtual tour. Brands with their own website enjoy strong consumer connect, this can be observed with 50% faster growth of brand websites as compared to marketplaces. The returns return rate has seen a dip of ~10- 30% depending on the category, and that can be attributed to the new safety norms and increasing demand for essential products. However, it will be interesting to see if the trend of lower returns continues in the long term.
The retail brands across the world are now strengthening online capabilities and opting for different approaches to connect with consumers. We can expect to see an increasing adoption of omnichannel solutions as a result of this. There will be increasing digitization by online sellers across levels leading to the improved shopping experience for consumers. It will be interesting to see which habits and patterns of the pandemic-life continue and how these evolve as we step into the post COVID world.
By Kapil Makhija
CEO Unicommerce
The post Conversation with Kapil Makhija, CEO Unicommerce: India's E-commerce growth driven by Tier II & beyond cities & rising adoption of D2C platforms appeared first on NASSCOM Community |The Official Community of Indian IT Industry.