---
Automation: Rx for healthcare providers in times of COVID-19
Blog: NASSCOM Official Blog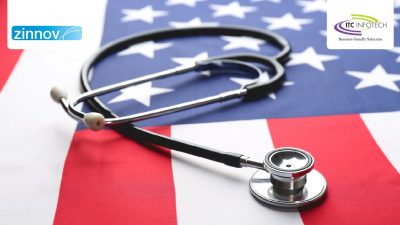 Healthcare providers have been pioneering the use of digital technologies for several years. The result has been improved diagnosis and care delivery, better customer experience, disruptive business processes, and simpler ways to meet regulatory requirements. Providers have focused their resources on leveraging cloud, data streaming, real time analytics, mobility, Artificial Intelligence (AI), Augmented Reality (AR), wearables, and the Internet of Medical Things (IoMT), to effect change into their care solutions. Digital technology has been used to pioneer innovations such as the ability to track temperature and location of supplies, visualize patient conditions, immersive and gamified patient care platforms, etc. The momentum for digital transformation, however, has been stymied by challenges ranging from data privacy regulations to interoperability, that require repetitive and error-prone processes to be executed. This makes the industry ideal for the adoption of automation. It has the ability to speed up processes, reduce costs, boost productivity, improve accuracy, and provide great patient centric experiences.
The transformation brought forth by technology will be vast, and fast. Industry studies indicate that the digital transformation market in healthcare will be US $50.15 billion by 2024, registering a CAGR of 14.5% during the forecast period of 2019–2024.[i] However, with COVID-19 presenting the toughest challenge to the healthcare industry in recent times, digital transformation is set to rise to the top of the business agenda, accelerating the adoption of automation.
Care givers are working hard to build capacity in order to manage the exponential growth in the COVID-19 cases. Their revenues from Outpatient Departments (OPD), elective procedures, imaging, and even accident trauma care, have gone down. This is because patients don't want to risk hospital infection. As a consequence, in the US alone, hospital revenues have dropped by an average of $1.4 billion per day, as COVID-19 patient volumes continue to rise.[ii] Healthcare providers are also being forced to increase staff strength and invest in ventilators, oxygen cylinders, masks and other equipment to meet demand arising from COVID-19.
To add to the pressure, the administrative staff is under stress from the increasing volume of administrative and billing work. In addition, providers have to meet the new data interoperability requirements under the Health Level 7 (HL7) Fast Healthcare Interoperability Resources (FHIR) standards.
The need to automate these processes has become urgent. The good news is that many of these processes are rules driven and repetitive. They make ideal candidates for Robotic Process Automation (RPA).
To successfully adopt RPA, there are a set of questions that providers will need to answer:
Which of the processes are best suited for RPA?
Which processes urgently need a boost from RPA, to reduce operational pressure?
Which processes will deliver the highest ROI on RPA investments?
Which investment in RPA will outlast the pandemic, and continue to be central to more efficient operations for providers?
An area where RPA can be applied for quick results is in the acceleration of COVID-19 testing; and to help share the results with medical teams, patients, researchers, and health authorities in the shortest possible time. Simultaneously, RPA must be applied to integrating COVID-19 test results with Electronic Medical Records (EMR) and providing COVID-19 related customer care (symptom checks, details of test centres, isolation SOPs, etc.). These are critical requirements. These implementations will help control the spread of COVID-19, and induce faster recover in the industry and the economy.
RPA can be effectively used for a variety of other healthcare provider processes such as
Patient on-boarding that includes admission, discharge, transfer, checking patient medical history, bed allotment, etc
Customer care to reduce call handle times and chatbots to scale
Improving procurement, improving purchase efficiency, and reducing waste
Managing the workforce across recruitment and HR processes
Initiating and tracking claims submissions
Accelerating data migration to meet FHIR requirements
The urgency for healthcare providers to deploy RPA in some form could cloud a logical approach to the deployment. There are far too many areas in which RPA can be applied—all with varying benefits—and it is easy to make an error in evaluating and prioritizing the functions where the technology could deliver the highest and fastest ROI. The right decisions will deliver on the promise of RPA.
According to Zinnov, a global management and strategy consulting firm, the areas where RPA has proven ability include:
Revenue Cycle Management
Diagnostics
Patient Data Management
Interoperability
Procurement and Inventory Management
ROI and time-to-value are important considerations. Both determine the amount and pace of investments the healthcare provider can commit to, on RPA.
RPA can be deployed by our experts quickly, and precisely, to speed up processes, reduce costs, boost productivity, improve accuracy, and provide great patient centric experiences. For a detailed examination of use cases where RPA can deliver an immediate impact, please download the Zinnov-ITC Infotech joint whitepaper, Intelligent Automation in Healthcare: Addressing COVID-19 Scenarios.
[i] https://www.marketresearchfuture.com/reports/digital-transformation-healthcare-market-8187
[ii] https://revcycleintelligence.com/news/hospital-revenue-falling-1.4b-a-day-as-patient-volume-drops

About the authors:
Manish Jaiswal is currently Vice President at ITC Infotech. He is an MBA with 24+ years of global experience in Digital Healthcare. He has successfully built, sold, farmed, managed and delivered Digital Consulting, Digital Technology & Digital Operations solutions to Insurance, Healthcare, Life Sciences, ISVs & Outsourcing firms. Prior to joining ITC Infotech, he was responsible for building the Healthcare Practice ground-up for Cognizant North East & The New England Markets (PHS). He has successfully led Clinical, Commercial & Compliance Projects to Commercial Plans, Government Plans (Medicare, Medicaid, PACE, MLTC), Providers, IPAs, Health Systems, State Regulators & Medical Research Universities.
Sanjana Bhattacharya is a Principal Consultant with ITC Infotech. Having 8+ years of extensive experience in IT Consulting, she has been closely associated with project management across middleware and automation projects. Previously, Sanjana has been associated with Tata Consultancy Services serving GE Healthcare as a client for Enterprise Application Integration & JK Technosoft in growing the RPA practice across multiple geos. She has a B.E in Information Technology from The University of Burdwan and an MBA in International Business from The Indian Institute of Management, Shillong.
Nikhil Kulkarni is a Principal with Zinnov. Having 12+ years of rich experience in management consulting, he has advised leadership teams of customers in formulation of business and operations strategy. He has spearheaded multiple client engagements in strategy, consulting, and sales enablement for global companies across different industry segments. Previously, Nikhil has been associated with Hewlett-Packard & Fujitsu Consulting. Nikhil has an MBA from Symbiosis Institute of Business Management Bengaluru and a Bachelor's degree in Electronics Engineering from University of Pune.

A V Ruchir is a Project Lead with Zinnov. He has 8+ experience in the area of corporate strategy, business consulting and sales & GTM enablement. Ruchir has an MBA from Institute of Public Enterprise and a Bachelor's degree from Osmania University.
The post Automation: Rx for healthcare providers in times of COVID-19 appeared first on NASSCOM Community |The Official Community of Indian IT Industry.