---
AI and Machine Learning : Transformation in Trading Industry
Blog: NASSCOM Official Blog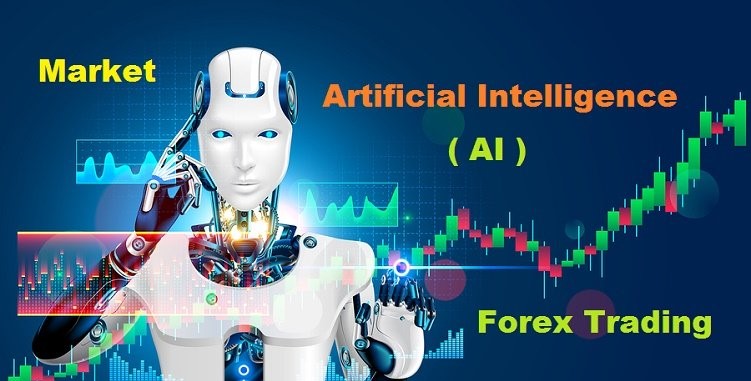 Technology is a golden opportunity for any domain or industry, and for finance it has been a boon because it a direct link to profits.One of the gifts of technology is AI, which is creating a lot of impact in the world.AI and Machine Learning have become buzzwords within all verticals.
The question is why wouldn't they? AI and ML provides solutions for all type of industry problems.
AI is doing extremely good in every industry especially FINANCIAL SERVICES.Banking and Insurance have already been taken over by technology, but what about financial markets?
AI in the near future will be shaping the stock trading sector.
How exactly AI can be used in trading?
SENTIMENT ANALYSIS / PREDICTIVE TRADING
Analysis of investors sentiments, news headlines , social media comments, and other sources on internet will be used by AI to forecast the moves of the different traders which will help in analyzing the sentiments of the market.
SMART TRADING USING PATTERNS
AI can be used to identify patterns by taking help of different data points, and help in identify the trend of the market which is traditionally done by various tools like candlesticks patterns etc.
AI is a fast paced technology which is functional oriented. This will help trading in fast manner and will not need human intervention.
Robots can be used to analyze millions of points in forecasting the prices automatically.
You might be surprised that a subset of AI ,Machine Learning is also gaining momentum with its algorithm trading strategies.
Trading is typically based on human emotions, but these decisions create greatest hindrance for the investors. But such algorithmic decisions makes execution faster and do not consider emotions at all.
ALGORITHMIC TRADING: Also known as Black-box trading , uses machine learning or a set of computer program that basically follows a set of computerized instructions to place a trade in a speedy manner to generate profits .
TYPES OF ALGORITHMIC TRADING
TRADE EXECUTION ALGORITHMS: It breaks up the trade in smaller orders to minimize the impact on stock price.
STRATEGY ALGORITHM: It is based on signals which we get from real time market data.
GAMING ALGORITHM: It is used towards making the use of price movements to detect strategies for making larger trades.
AI and ML driven trading technologies are already used by companies all over the world.
How they use it?
Greenkey Technologies (Chicago)– It uses speech recognition and natural language processing technology which saves traders time to search for financial data.
Kavout (Seattle) – It uses predictive models to come up with stock-ranking rating and helps in the pattern recognition of stocks used by algorithms.
AUQUAN(London)- Also known as the hottest fintech in Europe uses algorithmic trading strategies to solve investment challenges.
EPOQUE(Switzerland)- The use of 'three' engines strategy makes it easier to handle active orders in trade, and perform automated AI trading.
Sigmoidal (Poland)- A consulting firm which uses machine learning to formulate investment strategy by developing an intelligent asset allocation system, which uses deep learning to predict a portfolio.
Equbot (San Francisco)- It uses sentiment analysis and combines AI with an active exchange traded fund, which gathers information from different sources.
Algoriz (New York) – This partners like Goldman Sachs and other millennium brains in quantitative trading, machine learning and capital markets.
India is not behind anyone else in the world. NATIONAL STOCK EXCHANGE of India, launched Knowledge hub in January 2020, which is an artificial intelligence powered learning ecosystem.
The aim is to connect Digital India and the financial sector specially trading and the investment industry.
In 2018 as well," I know First" AI based predicting system was launched which used its technology to forecast evaluation returns with the data fed. This system is used but it is not common.
Few companies in India are already transforming the stock market with the use of AI –
AI PROFITS– It is India's first intraday trading advisors that uses AI technology.
SQUARE OFF – It provides automated trading bots that automatically place trades in the trading account.
AIGO SMITH– It is an automated investing platform that uses algo trading strategies.
Today, retail financial specialists are quickly expanding in India. NSE has more than 3 crore investors, as they keep on developing with a CAGR of 11 percent since the previous decade. This figure is about 4.6 crore for BSE, which has enlisted a 26 percent year-on-year development throughout the most recent year itself.
PARTING THOUGHTS
In this way, the investor sentiment keeps on improving in India, the ascent of AI-driven full-administration broking will additionally prepare for unbridled efficiencies. Maybe, it will fill in as the genuine empowering influence of a financial fit country, beginning with 2020.
Brief Profile
Palak Bhatnagar is a student , pursuing PGDM in Finance and Business Analytics at New Delhi Institute of Management , New Delhi . She is a finance enthusiast , a versatile person who likes to explore . She is a keen learner with an objective to learn and grow.
The post AI and Machine Learning : Transformation in Trading Industry appeared first on NASSCOM Community |The Official Community of Indian IT Industry.