---
5 Short Tips to Hire a Good PHP Developer in India
Blog: NASSCOM Official Blog
PHP, which is the programming language of the web, today powers more than 3/4th of the internet. It means almost 80% of all websites are made in PHP. If not directly, most of the websites are based on some variants of PHP platforms/frameworks, such as WordPress, Laravel, Symfony, and others.
So, when someone is looking to build a fully-featured website for them, PHP is usually the first option that comes to mind. If you're also looking to build a website on PHP and looking to hire the best PHP developer for web development services, here's a guide to help you find one.
Why is PHP so Popular?
If you are wondering why PHP is the most popular programming language of the internet or why it should be your first preference for building a website, here you can read some interesting things about PHP.
One of the reasons why PHP is so popular is that it's super easy to learn and use. Building a basic website in PHP is as easy as building a resume. Thanks to the plenty of PHP frameworks out there, building a website in PHP is easier than ever. Based on your need for functionalities and features, you can choose from a range of top PHP frameworks.
Another good thing about PHP is the simple and clear code, which is combined with PHP's fast compiling engine for delivering the best overall performance.
Did you know "PHP is used by 78.9% of all websites with a known server-side programming language." (Source: w3techs)
Many of the internet's most popular websites, including the likes of WordPress, Wikipedia, Flickr, Facebook and Yahoo are built on PHP. And the best thing is that it's free for all and is not reserved only for big websites. Need more reasons to build your next website in PHP? I hope not.
The number of websites based on PHP is only increasing each day, and with that, the demand for expert PHP developers is also rising. Countries like India are providing affordable and talented PHP experts at more than half the cost of the developed nations.
Factors to Consider when Hiring a PHP Developer
Another thing you should know about before you start looking for a PHP developer for your website is the following factors:
Freelancer Vs Company – If your budget is low and you can do with less than a perfect website, go for a freelancer, otherwise, hire a PHP development company.
The company/developer you hire must have good experience in building PHP websites, preferably in your niche
Also, consider the Hiring Source. Trust only a reliable person or website for recommendations
Check out the sample work or past projects of the PHP company
Technology knowledge and skills
Ability to research
Flexibility to adapt according to the client's changing needs
Good communication skills and friendly staff
Good after-sales service
Make sure to consider all these things when hiring a PHP developer for your website project.
Now, let's move on to the main topic. How to find and hire a good PHP developer.
Best Ways to Find & Hire the Right PHP Developer in India
1. Look for an Experienced Company or Developer
Unless you're on a seriously tight budget, make sure that the PHP company or developer you hire has some experience in building sites for your niche. An experienced developer will not only be able to tackle a complex project and build a website according to your unique requirements but also they will know where to go when they need help with a technical thing. Fresher PHP developers often lack this skill, which limits their ability to develop complex or feature-rich websites.
2. Don't Always Trust Google
While you can use Google to search for the best options when looking to hire a PHP developer, trusting the first result on Google to be the best can be a serious mistake. Google's algorithm is very complex and might not always give out the best results on the very first page. So, it's crucial not to go with the flow and do your research on every potential developer before hiring one. Besides Google, you can use other trusted resources, including social media, developer communities, etc. to find good PHP developers around you.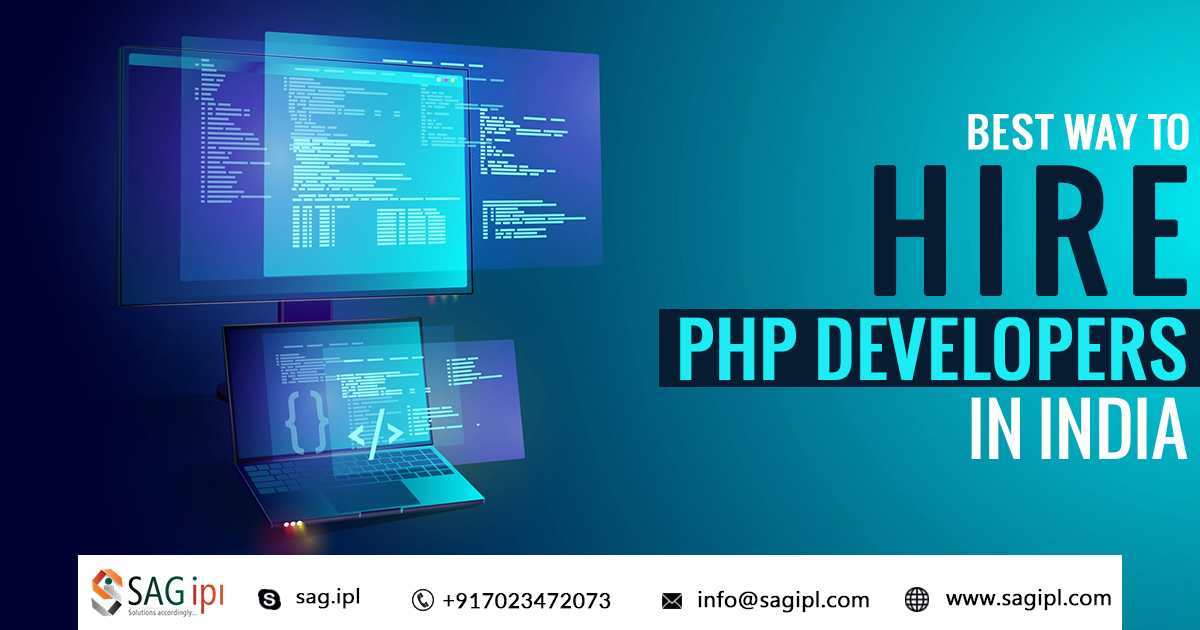 3. Go with the Flexible Hiring Model
Most PHP development companies now offer flexible engagement models, allowing their clients to hire developers as per their requirements. This can be a really efficient and cost-efficient hiring option, depending on your development needs. Look for companies that offer flexible and multiple hiring options. Hire a developer or team, as you need, for the number of hours required for your project.
4. Have a Clear Idea of Your Requirements
When consulting with a potential developer or company, make sure to explain your requirements and project/product scope clearly. For this, it is crucial that you have a good idea of what you want on your website or app. So, first of all, do a deep analysis of your requirements, project scope, features, functionalities, target market and users, etc. before talking to a developer.
5. Research the Technology
Now that you have decided to build your website in PHP, it's a good idea to learn the basics of the language. When you understand the technology, you will not only be able to ask the right questions to your developer but also can be an active part of the development process, which is very important to ensure a good website development.
Conclusion
Follow these points and you will end up with a good PHP developer who clearly understands your requirements and can create a PHP website to meet your needs. For all your PHP development needs, you can call SAG IPL to hire the best PHP developers in India at the most competitive price.
The post 5 Short Tips to Hire a Good PHP Developer in India appeared first on NASSCOM Community |The Official Community of Indian IT Industry.