---
5 Must Read Points to Ensure Your Start-up Doesn't Fail
Blog: NASSCOM Official Blog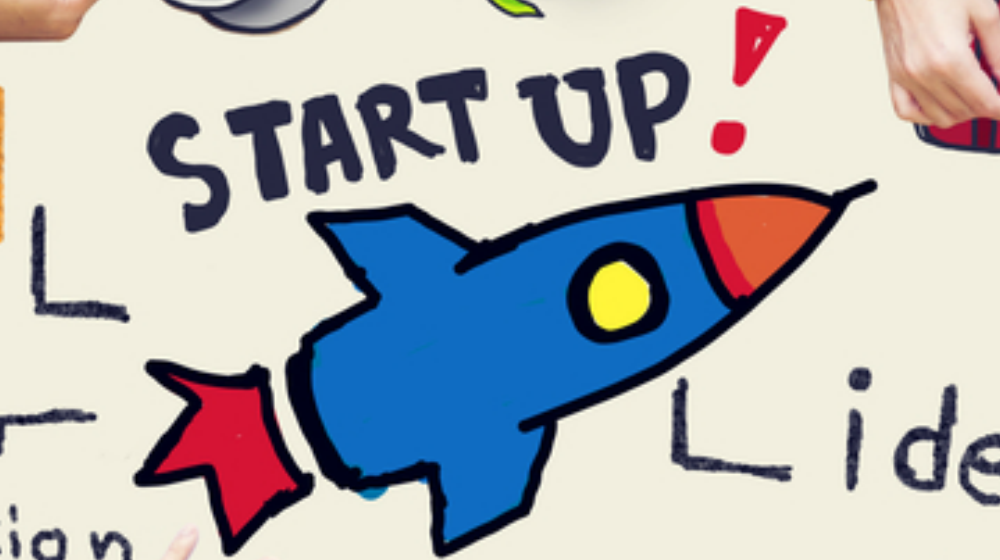 Before you kickstart your idea of opening a company, it is very obvious that you have planned everything out to keep things on the line but there are uncertainties crippling in any way which are hard to avoid. Your well laid out plans can sometimes turn against you while your ship keeps sinking in the ocean of competition or have any other implication.
You should know about everything that can fail your startup idea in order to stay prepared because once you have your business idea is a clock ticking every day. So, here us a curated list of all the things you can do to save your business and reasons for a downfall that can get you in action. Let's unravel the down below.
Reasons Why Your Startup Cannot Flourish?
➔ No Good Marketing
While your intentions behind sending your products out in the market are to make the lives of buyers more comfortable, you need to focus on advertising your product in a good way. The marketing of your product should start way before your product which means that you have to formulate a sleek plan of how to start advertising your product before it hits the market and creates anticipation amongst your audience so that they eagerly wait for your product to come.
➔ Market Demand
Companies run on the product and because the world needs something new every day it can be a huge possibility the product designed by you or sold by you is no longer in demand and that a substitute of the product has been introduced to the market which has more advanced features from the existing one. While you can make the changes in your product if you are capable of investing enough but major startups cannot cover the cost of advancements. While you have carefully thought about your product, in today's scenario markets can be turned upside down at any point in time.
➔ Cash Exhaustion
As said earlier, the market is unpredictable and in order to bridge the gaps, you need products that can ensure positive cash flow. But you have to be aware of the fact that bringing new products will require cash and cash exhaustion is the most common reason why startups are not able to build their company. It is your job to keep a track of all the expenses and a good backup of what will happen if the company runs out of cash.
➔ Lack of team management
Your team has the potential to break the deal or seal it forever. But there are times when the leader of the pack has not strategized everything accordingly and not created enough trust among other team members. In many cases, a company is not able to run successfully because of a lack of communication gaps, biased attitude and so forth. So the very basic thing that you need to ensure is that your team has enough faith in you and you have the same in them.
There is much more reason that can culminate to your startup downfall out of which these above-listed pointers are the most basic and important one which you need to take into consideration and think wisely upon.
How can you avoid your startup failure?
Failures are a part of life but your diligence can fight it well if you are armored with a plan of action to work your way up amidst the growing competition and tension. So here is a list of 5 basic things that you can think on to save your brimming business idea and give it a good shot:
● Build a prototype
It's understandable that you want your product to be seen only when it's perfect and there are many reasons that you do this. But it is important that your product gets reviewed by the user and for that, you can build a prototype of your product that may be through an app and publish it so that your users can use it. If your product is a virtual one then a mobile app development provider for a startup can take good care of it but if your product is something that cannot be used virtually then you can share your physical prototype in the market to your dealers. Don't hesitate if your product is not liked then at least you know the reason and now you can work on your actual product in a more refined way.
● Know the customers need
It's all about supply and demand. Know the needs of your audience, people need a lot of things that are essential if not luxuries and that is when you know what you need to work on exactly. Make and introduce products in the market that are cost-efficient and become a part of their daily lives. This way you are earning your user's trust, you are making them reliable to you and you are also opening up a market for yourself where you can introduce more products in the future.
● Be valuable
Don't spend too much time competing, do exactly the opposite of what others are doing. Try to innovate products and strategies while other companies are investing. Think about how your products can be unique and accessible to customers anytime, even if you have the same products that your competitors are having, you still can make it very differently if you are thinking in an innovative way.
● Be prepared
A skillful sea never made a skillful sailor, if you are looking to be famous in the market you have to be prepared for anything that can happen. It's not important that everything will happen as per your expectations, storms are always unexpected. Before playing the game be its audience, see what are the loopholes and what are the major reasons that can bring you to ground, when you know it all, start with preparing backups like cash reserves, your new products, etc.
● Let Your Team Rule
Team works make dream works, this statement is 100% true as the team is your base and everything depends on how you treat your team at the end of the day. While they are bulldog your products with you and are together with you in this journey, you need to focus on how to create harmony amongst each and every one of them. You have to make decisions in such a way that is holistic and not biased and give your team autonomy to make their own decisions as every mind thinks in a different way who knows that you end up receiving innovative solutions.
In A Nutshell
Your unique startup idea can change the whole market situation but there are times when most startups begin to shrink instead of rising, the reason behind this is explained right above. Through this article, you can get an idea of how startups can recover and stand firm if they plan things wisely and create good backup options.
The post 5 Must Read Points to Ensure Your Start-up Doesn't Fail appeared first on NASSCOM Community |The Official Community of Indian IT Industry.