---
Why Roadmap Pro will revolutionize the way you plan and implement your change projects digitally
Blog: Changefirst Blog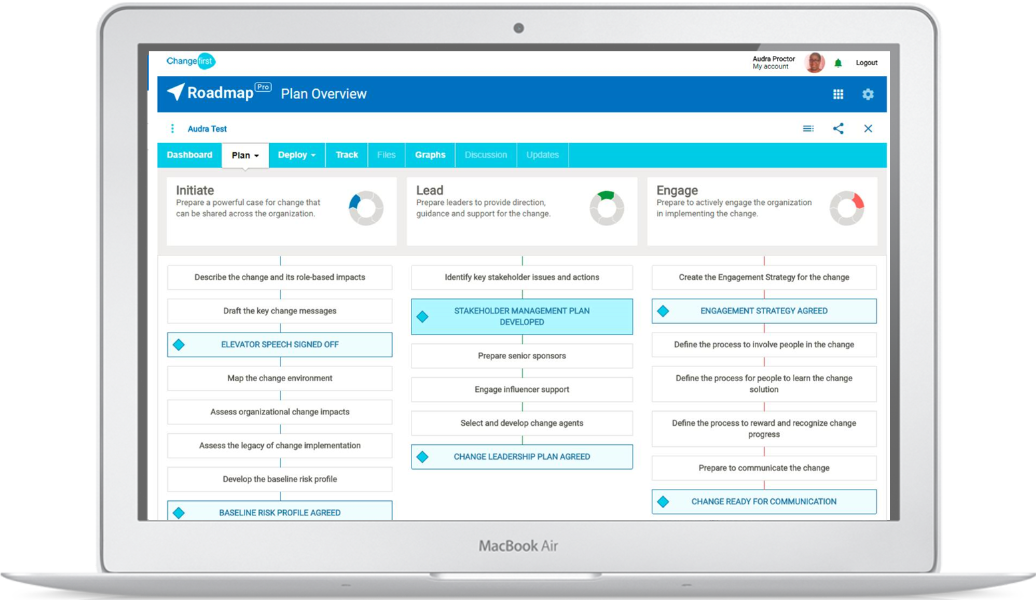 In this blog, we gave you an introduction to Roadmap Pro our revolutionary change management platform for project teams & organizations, technology firms and consulting firms.
In many of our discussions with clients we regularly touch on the concept that Change Methodology is Change Methodology – and much of this is broadly similar in terms of shape and structure. But what REALLY differentiates your change effectiveness is the WAY that you choose to implement your chosen approach. Particularly as your Change Management teams are increasingly working flexibly and digitally.
And that's why we developed our digital change platform – Roadmap Pro. A dashboard and data-driven approach that enables you to scale your Change Implementation efforts quickly and make change everyone's business in your organization. By driving the collaboration and engagement you need to implement projects successfully.