---
What Enterprises Can Do To Adapt To The New Normal?
Blog: NASSCOM Official Blog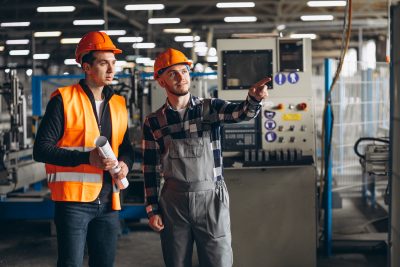 March 2020 drastically changed businesses, global economy, and every aspect of our daily lives. As business pivoted to home offices a lot of things changed. Now, as economies begin to reopen, "new normal" has become the buzzword that everyone is talking about. Yet, industries such as warehousing, manufacturing, construction, et al have to work with a large number of workers, on a daily basis at a particular premise, as they cannot all be working from home, given the manual nature of their jobs.
The need for risk assessment
This introduces new risks and risk assessment needs to be carefully re-evaluated. Thus, as most such companies try to identify and manage risks within their premises, the advent of COVID-19 has put the health and safety of the workers under even more scrutiny.
Risk assessment can help enterprises put controls in place that can prevent the spread of contagious diseases such as COVID-19 as well as other accidents and injuries. Since all organisations and industries are different, they take different approaches to carry out a risk assessment.
However, you could carry out the process in these five broad steps:
Identify potential hazards in the premises
Identify who could be at risk from those hazards
Implement control measures by managing the risks
Record the findings of your assessment
Review the risk assessment on a regular basis
Also, it is better to involve ground-level workers in this process to ensure that you implement controls that are effective and safe.
Can technology help?
As most premises are fitted with CCTV cameras, it is best to turn these passive tools into active analytical tools. With a surge in the adoption of AI, technology such as computer vision can be deployed to implement and ensure workplace safety.
Computer vision is not only a contactless solution, but it is also free from human errors and prejudices. In addition to marking contactless attendance, eliminating biometric, it can detect face masks compliance, social distancing index, PPE compliance, and more. In case of a breach, real-time alerts can be sent to the right authorities to take immediate action. Such a system can improve operations in warehouses as much as it can ensure compliance in a manufacturing setting. Since the cameras have constant access to data from live feeds, it can also generate hidden insights on machine utilization, efficiency and productivity of the staff and machines. Win-Win, isn't it?
The post What Enterprises Can Do To Adapt To The New Normal? appeared first on NASSCOM Community |The Official Community of Indian IT Industry.