---
Unlock Machine Learning for the Public Sector
Blog: NASSCOM Official Blog
Machine learning (ML) is the underlying technology that powers intelligent systems. While ML has been around for decades, its accessibility as a tool to transform organizations is relatively new. The lack of a singular proven path to ML success keeps some public sector organisations waiting on the side-lines, unsure of how to take the next (or even the first) step on the journey. When deployed with the right strategies, ML can increase agility, streamline processes, boost revenue by creating new products and improving existing ones, and enable better, faster decision making. There's no doubt ML and artificial intelligence (AI) can help organisations achieve more—54 percent of businesses that have deployed AI report that the technology has increased productivity.
Let's explore why government organizations should invest in ML in the first place. Government organizations need to regularly remind themselves what they're fighting for—keeping their eyes on the benefits that can be unlocked by fully leveraging ML technology.
Stay closer to citizens : ML represents a unique opportunity for government organizations to leverage public data for social good. From chatbots to supporting municipal services, governments can harness ML to stay close to their citizens through deeper experiences.
Make accurate and faster decisions in real-time : Government organisations can better navigate and utilize data for more strategic and timely decisions if they are equipped with the appropriate technology capabilities. Leveraging ML can result in fewer errors and more timely decision making to allow government organisations to execute initiatives with accuracy and speed.
Strengthen safety and security : Public safety compromises of a range of responsibilities, from ensuring safe roads to preventing cyber-attacks to responding to natural disasters. AI provides government organisations with the ability to improve safety across and beyond this spectrum.
Increase operational efficiency and lower costs : AI can dramatically streamline operational processes. As a result, it can save time, costs, and other resources so that government organisations can focus on what is more important.
Accelerate research and innovation : With ML, government organisations can leverage data to develop and scale revolutionary ideas that result in cutting-edge research, far beyond human capabilities.
The ML journey is not always a straightforward path. Achieving success with ML requires more than just great technology—it also means ensuring the organisation is aligned to the right goals. Identifying and reaching these goals will necessitate broad changes in processes, management, and culture. There are six key strategies on how organisations can overcome common challenges that often impede progress and take the right steps to implement ML in efficient, sustainable ways
Championing an ML culture
Rethinking data strategy
Finding the right business problem to solve
Upskilling your teams
Scaling beyond pilot projects
Measuring the results
Read how AWS is helping champion the Government of India's vision to empower its citizens by building digital access, thereby paving the way for efficient delivery and governance, and serving them better.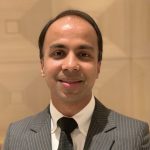 Author: Kanishka Agiwal – Head, Service Lines, Amazon Internet Service Private Ltd
The post Unlock Machine Learning for the Public Sector appeared first on NASSCOM Community |The Official Community of Indian IT Industry.