---
Top Salesforce Developer Resume Sample
Get to the Top
To make sure that you stand out from the crowd, remember the following tips. They might sound very basic but can make a huge difference.
Keeping your resume to the point and significant, try to keep your content crisp and juicy so that the recruiter is mesmerized.
We will be discussing more points in detail ahead, till then just have a glimpse at the topics to be covered.
A Glimpse at a Snatch:
Watch this Salesforce Interview Questions and Answers to excel in your interviews and land a job!
General Resume Building Advice
To shine out of the lot, you need to make sure that the resume you create is unique and appealing.
The answer to your "How" is: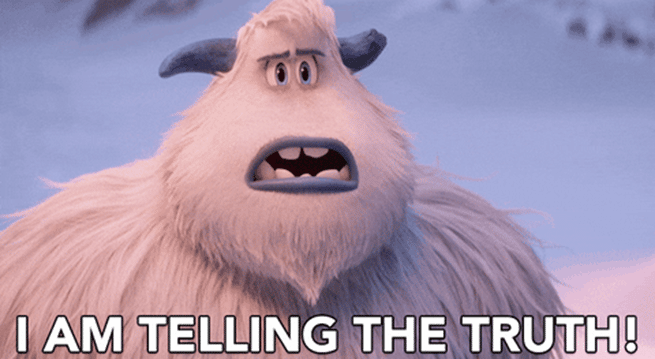 Never give a false impression on your resume. Overstating your abilities or accomplishments will mislead the employer, so refrain from doing so. Believe in what you can contribute.
Check your resume several times for errors.
Even if your resume is flawless in every other way, it won't help you much if the HR manager can't get in touch with you because you spelled your credentials incorrectly. Therefore, be sure to verify the contact details and every other detail twice.
Keep your resume to two pages maximum.
In your resume, emphasize your most recent experience. Older employment and experience that is older than 15 years should be eliminated or minimized. The employer can concentrate on more pertinent information in this manner.
Make sure to double-check and include your contact details.
Your name, address, phone number, and email should all be listed on your resume. The first page's header should include this information. Additionally, confirm the veracity of this information. If not, the employer won't be able to get in touch with you.
Become friends with white space
White space not only makes your resume easier to read by graphically drawing the reader through, but it also enables people to take notes when interviewing you.
Don't forget to create an online portfolio and resume for yourself. No matter what type of creative position you're looking for, they are essential.
Tips for Personal Details
What information should be included in personal details on a resume is one of the main concerns. Here is comprehensive information on every significant detail in the resume:
Don't forget to capitalize your name so that it stands out. The most important aspect of making your resume stand out is properly mentioning your name.
After writing your name, you must immediately follow it with your address. Your address is a crucial component of your resume's personal information.
Mentioning your address in your resume builds trust.
If you live near your office, it may also benefit you and increase your chances of getting the job.
Your phone number is another crucial component of your resume's personal information. When applying for a job that is posted internationally, remember to include the country code before your phone number.
Your email address is the next-most crucial personal information on a resume. It comes after your phone number. Keep in mind the following as you type your email address:
It will be best if you create an email address that includes both your first and last name.
Avoid using email addresses like johnparis78@hotmail.com and beautymarina@rediffmail.com.
Not getting a job!!
Don't worry let me tell you something, A recruiter spends approximately 6 seconds per resume; the first impression is crucial.
The recruiter will not even look at your resume unless you are successful in creating a great first impression. Here are some points which will help you give a direction!
Start taking notes now, it is gonna be really helpful for you!
Salesforce Developer Resumes for Freshmen
There are numerous resume formats available in the market today like: functional, reverse chronological, skills-based, and even combinations of the two.
The skills-based format is preferable if you are a student or recent graduate with no relevant work experience or if you want to change careers. The resume should highlight the particular skills in which you excel.
Mention any achievements that set you apart from the competition. For instance, a Salesforce certification course that is recognized in the industry has a significant impact on your resume. It demonstrates your attitude toward lifelong learning and improvement.
You could show your commitment to your field by taking on side projects. When creating a resume for a salesforce developer, it is crucial to mention it, especially for new graduates. Freshmen may discuss their internship experience and the project's outcomes.
In the skills section, emphasize your level of expertise. Try outlining all the qualifications that would make you the most qualified candidate for the position.

Social skills, communication skills, personality traits, leadership, critical thinking, management, etc. are some of these.
It should be well-organized and perfectly showcase your advantages.
Make sure your resume is free of errors and easy to read.
Make sure your resume is one page in length at all costs.
Want to know what Salesforce is capable of? Read this blog post to learn why Salesforce is essential for your company.
Salesforce Developer Resume for Experienced Professionals
A combination resume format is appropriate for job seekers who have a diverse set of skills.
Consider using the combination resume format if you are looking for a position that requires you to demonstrate extensive domain knowledge on your salesforce developer resume.
For instance, if you're applying for a senior management position that calls for team-handling, project-management, client-management, and software development experience, a combination resume format will work well.
The most important part of your resume is your work history. Highlighting your prior accomplishments and duties is where you can make a difference.
Considering a career in Salesforce? Attend our Salesforce Developer Certification Course, if you haven't already!
There are numerous best practices to adhere to when writing about your professional experience.
So now the question that pops up is:
How Do You List Work Experience on a Resume?
The following is the typical format for your work experience:
Position and Job Title:

Your position and job title are listed at the top of the section describing your work experience.
As soon as they scan your resume, the HR manager should be able to tell you if you have the necessary work experience for the position.
You provide the name of the relevant employer as well as the location where you worked; however, mentioning location is optional.
Preparing for a job interview For the Top Salesforce Lightning Interview Questions, go to our page.
Achievements and Responsibilities:

This is a crucial component of any application for work experience. Listing your accomplishments or responsibilities, clearly indicating your area of expertise, would be beneficial.
Listing your accomplishments or responsibilities, clearly indicating your area of expertise, would be beneficial.
How long you spend working for each business? It can be stated in the format mm/yyyy.
Make an Impression
Some Crucial Advice That Will Get the Hiring Manager to Take Notice of Your Resume are:
Resume Format

Keep in mind that the structure of any resume is the first thing a hiring manager will see when reviewing it. It should be properly structured, presentable, and neither excessively brief nor long.
A two-page resume should only be used if you have a lot of important information to share. A salesforce developer resume should be ideally one page long.

Clear section headings
Clean alignment is required.
Text and Font Selection

Roboto, Overpass, and other fonts of similar nature are taken into consideration when creating the easy-to-read font.
First, select the appropriate font size; standard text should be 11 to 12 points as a general rule.
Include as many facts, figures, and percentages as possible in your resume for a salesforce developer. As an illustration, consider how your work affected the organization's efficiency as measured by the percentage increase in inefficiency. The hiring manager can understand it with ease.
Personalize your resumes according to the job role
All thanks to applicant tracking systems (ATS), which stop resumes from reaching human eyes if they lack keywords or information pertinent to the job role. Create your salesforce developer resume in accordance with the job description and keywords. For each job that you apply for, you should tailor your resume.
Save your resume in pdf format. Sometimes formatting errors can result from saving a document in a word format.
Essential Skills Required for a Salesforce Developer's Resume
Basic knowledge of Salesforce or SFDC
Powerful analytical and problem-solving abilities
Outstanding coding abilities
Project management
Strong knowledge of the JavaScript language and related frameworks
Sample Resume
Conclusion
Make the hiring manager believe that you are the best person for the salesforce developer position. Actually, it's very easy. Select from the list of responsibilities that pertain to your work experience, then customize your resume by adding your accomplishments. You can position yourself in the best possible way to land a job in this manner.
The Salesforce experts in our Salesforce Community can help you with any additional questions you have!
The post Top Salesforce Developer Resume Sample appeared first on Intellipaat Blog.
Blog: Intellipaat - Blog