---
Top 20 Network Scanning Tools
Network or IP Scanning Tools are programs that detect network flaws and protect the system from unusual behavior. It is a simple way to secure your computer network. Network tools have evolved into a vital role in network security today.
What is Network Scanning?
Network scanningassists in assessing an organization's entire IT infrastructure to identify existing flaws and vulnerabilities. A thorough network scanner assists in quantifying risks and planning the remediation process to address the issue.
In other words, network scanning is critical for network health. All devices, connecting points, filtering systems, active hosts, operating systems, and traffic are covered. Port scanning, sensing TCP sequence numbers on active hosts, and discovering UDP and TCP services on networks are also included. For the best results, always use advanced and intelligent network tools.
The following is a handpicked list of the Top Network Scanners, complete with popular features. The list includes network scanning tools that are both open source (free) and commercial (paid).
If you wanna learn CyberSecurity from the beginning, here's a Video for you
Here's the list of Best Network Scanning tools that we are gone discuss in this blog:
1. Auvik
Auvik is a network management solution that can automatically discover distributed IT assets. It makes the connectivity of the devices visible.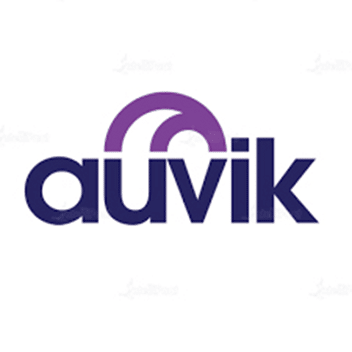 This cloud-based solution handles security and performance updates automatically. It uses AES-256 to encrypt network Scanner data. Its traffic analysis tools will detect anomalies more quickly.
Features:
Auvik Traffic Insights provide traffic insights that assist in the intelligent analysis of network traffic.
It allows you to connect network devices from Auvik's inventory and makes the network accessible from anywhere.
Auvik simplifies network navigation and allows you to see the big picture of the network.
It includes features for managing distributed sites efficiently.
Price:
Auvik is available for a free trial. There are two pricing plans: Essentials and Performance. You can get a custom quote. According to user reviews, the price starts at $150 per month.
2. SolarWinds Network Scanner
SolarWinds is one of the top ten network scanning tools, including the Sonar Wizard to scan the network automatically.
To monitor, discover, map, and scan network devices, SolarWinds delivers the Network Device Scanner with Network Performance Monitor. The Network Scanner Discovery Tool can be performed once or scheduled to run regularly to assist in identifying newly added devices.
Features:
The smart and topology-aware real-time alert system is used to add new devices to Network Scanner Topology Map.
Analysis of cloud-based systems and in-situ devices hop by hop.
It is compatible with Windows Server 2016 and later.
IP addresses and IP ranges are used to optimize discovery.
Price:
The price is $2,995 or £2,414 with a 30-day free trial.
Want to Learn Cybersecurity from the Experts..? Here's an opportunity for you Intellipaat CyberSecurity Course.
3. Advanced IP Scanner
Advanced IP scanner is a free network scanning tool that allows you to access shared files, operate machines remotely, and even turn them on and off. approximately 50 million people use it.
Features:
Scans the Local Area Network and lists all network devices, including wireless devices.
Access shared folders and remotely control computers, including switching them off.
There is also a portable version of free network scanning tools for Windows.
This is a cloud-based scanning tool that searches, scans, and generates an automated exposure analysis report automatically.
Price:
Advanced IP Scanner is fast and free software for network scanning
4. Intruder
This is cloud-based scanning software that searches, scans, and generates an automated exposure analysis report automatically.
Features:
For automated updates, it is integrated with Jira and Slack.
The API interface makes it simple to integrate with the network.
Penetration testing is automated.
Price:
The monthly fee is $105 (£84.66). There is a month-long free trial available.
5. Acunetix
Acunetix is an automated web application security testing tool that examines your web applications for exploitable vulnerabilities such as SQL Injection and Cross Site Scripting.
Features:
Misconfigurations such as open ports and weak SNMP community strings for poor TLS/SSL ciphers.
A centralized, user-friendly dashboard for viewing outcomes.
The dashboard can be used to generate reports.
Can conduct an online security audit of the network Scanner perimeter with Acunetix.
Price:
For 1 to 5 sites, the cost is $4,495 (£3,624).
Learn More about the CyberSecurity tutorial.
6. Paessler
The Paessler security network scanning tool has comprehensive infrastructure management features. This software assists you in monitoring your IT infrastructure by utilizing technologies such as SNMP, WMI, Sniffing, REST APIS, SQL, and others.
Features:
Dashboard customization
The most recent sensor technology for scanning and monitoring
SNMP, server and LAN monitoring, as well as other features
Alerts and push notifications
Price:
The freeware version comes with 100 sensors and the premium version with 500 sensors- one of the network scanner tools for Windows 10.
7. OpenVas
OpenVAS is one of Kali Linux's network scanning tools, and it is designed to detect over 50,000 known network vulnerabilities.
Features:
A free and open-source vulnerability Assessment scanning tool
There is a web interface
For assistance during scanning, use the Task Wizard and Advanced Task Wizard
Scanners can be scheduled for the future
Price:
It is offered through a distributor network, with prices ranging from $3,400 for modest infrastructures to $135,000 for businesses with a large number of security zones and target IPs.
8. Angry IP Scanner
Angry IPis an open-source best IP Scanner tool that works well in scanning local networks and the internet.
Features:
Table format scan results are simple to install and use.
The essential tool comes with plug-ins.
The free network scanning software is compatible with Linux, MAC, and Windows.
9. WireShark
Wireshark is an open-source network scanning tool that is known as a multi-platform network protocol analyzer.
Features:
It scans for data vulnerabilities on a live network between a client and a server.
You can see network activity and track the network stream.
It is available for Windows, Linux, and Mac OS X.
It displays the stream building of a TCP session and contains tshark, a console version of tcpdump (tcpdump is a packet analyzer that runs on a command line)
Price:
Wireshark is a free, open-source packet analyzer that is one of the best existing today.
10. Perimeter 81
Businesses get a cloud-based solution with Perimeter 81 that integrates easily with local and cloud-based resources, giving them increased visibility and control over their network.
Furthermore, it has a slew of advanced security features such as multi-factor authentication, traffic encryption, device posture check, real-time monitoring, and so on. All of these elements work together to ensure that organizations can manage and monitor their networks easily and securely.
Features:
Real-time monitoring dashboard with gorgeous visual graphs for analyzing network Scanner traffic.
Deploy a variety of encryption technologies to improve network security.
Create unique access controls for each user to reduce network attack surfaces.
Integrates with on-premise and cloud-based applications and services to provide comprehensive network visibility and control.
Price:
Perimeter 81 offers four plans to cater to different types of enterprises. Its most cost-effective plan starts at $8 per user each month. This is followed by a premium plan that costs $12 per month per user and a premium plus plan that costs $16 per month per user.
Wanna Crack CyberSecurity  Interview like an ACE, here's a Golden Chance for you Top Cybersecurity Interview Questions
11. Beyond Trust
Beyond Trust is a free network scanning tool that detects configuration errors and missing updates in programs, devices, virtual environments, and operating systems.
Features:
This network scanner application features an easy-to-use UI that simplifies integrations and boosts your company's productivity.
It handles patch management.
Enhance risk management and priority setting.
The utility supports VMware and includes virtual image scanning.
It integrates with vCenter and can scan virtual applications for security.
Price:
BeyondTrust Remote Support costs $2097.0 per year to use. BeyondTrust Remote Support offers only one plan:
12. ThousandEyes
The ThousandEyes networking monitoring software enables you to locate the source of a problem anywhere. It is a network scanning tool that monitors network Scanner infrastructure, diagnoses application delivery issues, and maps Internet performance.
Features:
Examine various infrastructure, services, and apps by seeing many levels of network Scanner data.
App delivery is visible across all networks.
Integrate data into your current workflows and systems.
Using real-time performance data, you can quickly diagnose, triage, and locate problems.
13. Qualys
Qualys assists companies in streamlining their security and compliance solutions. It also incorporates security with its digital transformation efforts. This tool can also be used to assess the performance of online cloud services.
Features:
Data is stored and processed securely on an n-tiered architecture of load-balanced servers.
Data installation and management do not require any hardware.
It is a scalable network scanner tool that performs end-to-end network scanning for all elements of IT security.
Qualys performed real-time data analysis.
It is capable of responding to threats in real-time.
Price:
QualysGuard per-scan subscription packages start at $4,995 for 250 scans and go up to $149,995 for 100,000 scans. A scan contains a single scan of one IP address, and subscription packages are based on a one-year prepaid annual licensing price.
14. Nessus
Nessus is a network monitoring scanning tool that examines a computer and generates an alert if it finds any vulnerabilities that malevolent hackers could exploit to obtain access to any computer linked to a network.
Features:
It is a popular network security scanner that works with the UNIX operating system.
The utility was once free and open source, but it is now commercial software.
The free version of Nessus has limited security features.
Price:
Nessus is available for $4,660 for two years, or $5,460 with Advanced Support. $6,811.50 for three years, or $8,011.50 for three years of Advanced Support. A seven-day free trial of Nessus Pro is also offered.
15. Nmap IP Scanner
Nmap, as the title indicates, numerically maps your network and its ports; thus, it is also known as the Port Scanning Tool and Nmap has NSE scripts (Nmap Scripting Engine) to detect network security vulnerabilities and misconfiguration.
Features:
It is a free utility that examines IP packets to determine host availability.
Nmap is a full suite that is accessible in both a graphical user interface (GUI) and a command line interface (CLI).
It comes with the following utilities:
Zenmap with a powerful graphical user interface.
For computer scan results, use Ndiff.
Response Analysis using NPing.
Price:
The permanent license to utilize Nmap OEM in all company products is $4,980 USD, plus a $14,980 annual maintenance fee. Alternatively, you can prepay for 5 years of maintenance for $59,920 (a 20% reduction) and be protected until 2027! The quarterly term license option (with maintenance) costs $7,980 per three months.
16. Spiceworks IP Scanner
Spiceworks is a simple network scanner that provides real-time status and alerts for your essential devices.
Features:
The network scanner software application is simple to install.
You can change the alert thresholds for both in-app notifications and emails.
Support is completely free. Chat online or over the phone.
Gain rapid insights and identify slow, sluggish, or overburdened systems
17. Nagios
Nagios is an open-source network scanner utility for continuous monitoring. It allows you to study networks, infrastructure, and systems. It is utilized in a DevOps culture for continuous monitoring of systems, applications, services, and business processes.
Features:
It assists in the definition of network Scanner host hierarchy through the use of parent hosts.
If the condition changes, this tool will issue an alert.
You may read Nagios' configuration from a complete directory, which helps you determine how to specify individual files.
It allows for the deployment of redundant monitoring hosts.
HTTP, SMTP, POP, SSH, FTP, and other network Scanner protocols can be monitored.
This application provides your network Scanner with a high level of scalability and visibility, assisting you in resolving difficulties linked to many networks.
Price:
Nagios Core is open source and free. Nagios XI costs USD 1,295 (to monitor the unlimited number of hosts). This is a permanent license, which means you can use the software for as long as you want without paying any further license payments.
18. Snort
SNORT is a robust open-source intrusion detection and IP Scanner that enables real-time network traffic analysis and data packet logging.
To detect potentially malicious activities, SNORT employs a rule-based language that integrates anomaly, protocol, and signature inspection methods.
Features:
Detection and prevention of intrusions.
When analyzing network traffic, use IP addresses.
Protocol analysis is used to detect port scans and worms.
Price:
Snort costs $29.99 for a one-year subscription for individuals and $399 for a one-year subscription for businesses.
19. Splunk
It is a data collecting and analysis software that gathers and analyses network data such as TCP/UDP traffic, services, and event logs to inform you when your network has problems.
Features:
Alerts are simple to put up.
Dashboard centralized
The Free Install Apps function
Price:
It costs $65 per host/month and is billed annually
20. Fiddler
The Fiddler tool assists in the debugging of online applications by collecting network traffic between the Internet and test PCs. The tool allows you to view incoming and outgoing data to monitor and alter requests and responses before they reach the browser.
Features:
Telerik's Fiddler is a popular Web Debugging Tool for analyzing HTTP traffic.
Fiddler examines network traffic between selected machines and analyses transmitted and received data packets to monitor host requests and responses.
Fiddler can decrypt HTTP traffic and is also used for system performance and web application security testing.
It includes the ability to automatically capture HTTP traffic and allows you to select which processes you wish to collect HTTP traffic for.
Conclusion
These network scanning tools scan network devices automatically. This fast, efficient, and automatic checking of network resources allows for the mapping of network topology. It delivers network device performance data, availability, and defect information. This data is displayed on a dashboard that can be customized. These tools assist in promptly identifying any network flaws, hence strengthening the security system against unprecedented threats. Quick identification leads to quick action, keeping the system and devices safe from such threats. This is why network scanning tools are utilized.
If you have any queries, they will be get resolved on our Intellipaat CyberSecurity Community Page
The post Top 20 Network Scanning Tools appeared first on Intellipaat Blog.
Blog: Intellipaat - Blog