---
Three Ways AI Can Help Scale Your Growing Business
Blog: Solutions Review - Business Process Management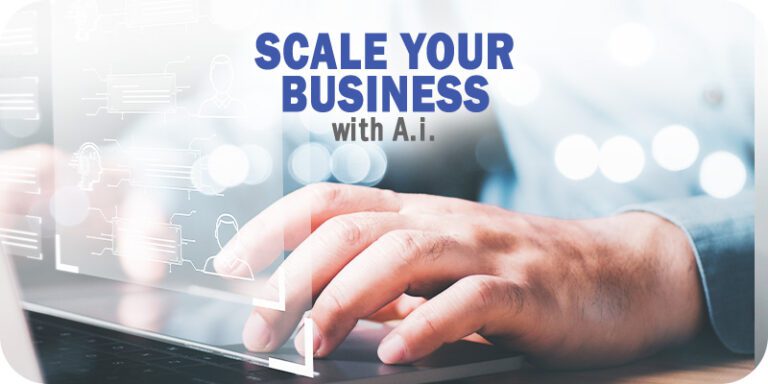 As part of Solutions Review's Contributed Content Series—a collection of articles written by industry thought leaders in maturing software categories—Kelly Vincent, the VP of Mid-Market Small Business at Intuit QuickBooks, outlines three ways that artificial intelligence (AI) can help scale a growing business.
Businesses and consumers are leveraging AI-powered tools every day, yet debate remains around the actual value of AI. There is a massive opportunity for companies to benefit from AI, especially as many need to deliver more with less in the backdrop of today's macroeconomic landscape. 
Many businesses may already use AI and machine learning-based capabilities in their operations without even realizing it. AI can provide more opportunities for creativity, innovation, and the ability to stay nimble in the face of unforeseen challenges. The question is: how can businesses capitalize on AI's capabilities to recognize the most value?   
With its vast number of applications, AI can be overwhelming, especially for entrepreneurs who likely aren't tech experts and are already stretched thin from wearing multiple hats every day to run their growing businesses. Thankfully, several established, reliable ways exist to take advantage of AI for both long- and short-term business benefits. Here are three key areas where business owners can use AI to improve decision-making and create stronger operational efficiencies for rapidly scaling businesses.  
Simplifying Financial Operations  
Everyone knows that poor cash flow is detrimental to business health and success, but it's still one of the most common problems for most entrepreneurs. According to a recent Intuit QuickBooks report, more than two-thirds of small business owners (68 percent) surveyed say they struggle with cash flow problems. To address these challenges, business owners need to leverage tools that can provide the visibility and insights they need to understand their financial performance. AI-enabled tools can predict cash flow by tracking money-in, money-out patterns from expenses, payments, and more. These insights are incredibly valuable and give entrepreneurs the timely information they need to make better decisions and catapult growth.  
Additionally, expense management (69 percent), invoicing (68 percent), and running financial health reports (47 percent) are among the top three tasks business owners wish to automate with the help of AI-powered tools, according to a recent survey from Intuit QuickBooks.  
Automating Low-Level Tasks
When starting a business, many entrepreneurs manually track and monitor day-to-day operations. However, specific tasks can become more complex and challenging as a business grows, especially if it means painstakingly updating individual files and systems. At the same time, tedious and time-consuming tasks like payments, payroll, and financial reporting are critical to your growing business. According to a recent report, business owners waste 14 hours a week managing costs—that's a lot of time that could be better used for more meaningful work.  
Automation can help business owners create more operational efficiencies in their day-to-day lives by accelerating low-level processes and reducing errors commonly found in manual work. A recent study by the SMB Group shows adoption is already beginning to take off, with 33 percent of small businesses planning to deploy technology to automate low-value, repetitive tasks in the next year. When planning to implement AI to streamline workflows, entrepreneurs must look deeper at their processes and identify specific functions that AI can easily manage. Before taking on more complex procedures, look for small tasks like reporting or data entry.  
Streamlining Communications 
From recruiting to marketing, communication is a vital function for growing businesses. However, developing and planning content for these functions is a time-consuming task that entrepreneurs may struggle to efficiently manage on top of their day-to-day responsibilities.  
AI can help streamline these processes. It can be used to make the hiring process more efficient—from writing job descriptions to sorting through hundreds of resumes to help business owners identify potential candidates more efficiently. Additionally, AI technology can help schedule social media posts across several platforms and automate the delivery of customer emails. According to a recent survey, 34 percent of business owners plan to adopt AI-based marketing and content creation solutions in the next 12 months. 
AI is an incredible tool for entrepreneurs seeking to simplify their operations to focus on other critical aspects of their growing business. AI can level the playing field for start-ups and growing companies by opening the door to solve problems they couldn't effectively tackle before.
---
The post Three Ways AI Can Help Scale Your Growing Business appeared first on Best BPM Tools, Vendors, Software and BPMS.