---
The Right Way to Lead People During a Crisis
Blog: NASSCOM Official Blog
In the current scenario, it is not easy to lead people in any organisation as the situation is such that no leader knows the right way to manage this situation. None of us ever was prepared for this situation. However, Josh Bersin and other industry veterans did share their tips on the same.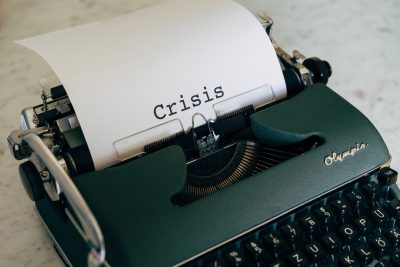 So, in this blog, taking cues from them, we share with you the right way to lead people during a crisis and beyond that.
Before we begin, we must know that it is not easy to cultivate resilience in these uncertain times. Leaning into our communities is required. In this phase of continual transition, the new leaders that arise in every direction should be cultivated. Your teams need you more than ever. Now, let's begin!
Treat what matters the most as the focal point
It is way easier to get distracted and be sure of what to do next- for everyone right now. As a leader, you should keep understanding what matters the most by checking on colleagues. Are their basic needs getting fulfilled in or out of work? Is it getting too overwhelming? Are they getting enough sleep? Are they aware of their goals on priority?
Also, make sure you think about how you can use HR and online payroll software in India judiciously. For instance, it can help you keep employees more updated on organisational news.
Look for the way forward not out
During this time, we all are discovering the strengths and resources we were not even aware of. And so the one way to lead is by nurturing and amplifying the strengths of your colleagues. For instance, if someone is calm, he can help others stay calm. This will help all your people in focusing more on the good and unlock higher levels of achievement.
Just like you can use payroll software to process salary in this time from the comfort of your home, you can also use the HR software to nurture your people and help them upskill and reskill themselves. For instance, you can use the performance management tool and the gamified R&R system to appreciate your people, while they continue to work from their homes and even afterwards when things get back to normal.
Act as a holding force
Panicking comes easy and in different waves of reaction, under-reaction or over-reaction. In all the cases, as a strong leader, you should rally the team. Calm their fears constantly, stay in touch with them as much as you can and really try and hold the centre. Starting the conversation and really trying to change the negative energy and perspective around is a skill hard to learn but pivotal right now.
In this context, HR and payroll software can be used to spread positive news and stay in touch with employees using features available for collaboration and communication.
Hope keeps us all going
No year was like this one and we wish this ends soon and we never find ourselves in times like these ever again. The economy, the environment, the society, everything is doomed. No definite answers can be given for the future but as leaders, the best you can do is be hopeful, courageous and try to imbue the same in your people. Bring in optimism and ignite hope in them. Let everyone say, every day, "No. Not today. Today, I feel hopeful."
Also Read: How can a Startup survive in Lockdown crises?
So, now we have a clear picture of what needs to be done right now while we are in the crisis! We hope this blog helped you and gave you a few ways to lead your people. Let us know in the comments what your thoughts are on this and what you would want us to talk about in the next video. Also, please share what you are doing for your people's sanity and focus. This will help our community even more.
The post The Right Way to Lead People During a Crisis appeared first on NASSCOM Community |The Official Community of Indian IT Industry.