---
Redefining Workplace Excellence in Testing Times
Blog: NASSCOM Official Blog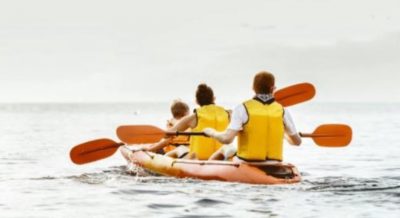 In the last few months, the outbreak of COVID-19 pandemic has affected the demand and supply side of delivery. Global delivery teams are facing the growing intensity of the situation and trying their best to face the rising challenges head-on. Undoubtedly, the current situation has changed the way we used to work. We are now confined to the boundaries of our homes working for extended hours in the physical absence of our encouraging colleagues. There is less chatter, lesser physical interaction and 1–1 conversation with our co-workers and clients for most of us.
Some of you would agree that it's easy to talk than to type. For client-facing teams, the need for constant communication especially for the leads to resolve critical queries was a big challenge. Despite remote working, the team leaders were always available to guide the teams with a strong focus to not only meet expectations, instead to exceed client expectations to the fullest.
Here are some best practices that our teams embraced during the COVID-19 remote working journey that helped us sail through seamlessly so far.
All Hands Meetings

Knowing that communication is the key to success while working remotely, regular meetings at the start of the day helped the team to streamline the deliverables of the day and discuss the challenges. The frequent team connects led to better team bonding and quality output.

2. Flexible Work Schedule

Leaders need to ensure that the team members are allowed to operate with flexible schedules and at the same time it is equally important that everyone follows the collaboration commitments. Team huddles help understand each other's availability during the day, improves co-ordination and is equally important in achieving the desired output.

While internal meetings are aimed at achieving formalized goals, communication can still be informal and open. This can act as a stress buster and promote brewing of new ideas and improvements.

3. Empathy and Positive Emotional Response

The impact of COVID-19 on employees' personal and work life requires efficient management of emotions like detachment, anxiety, frustration, excess workload leading to burnout. Managers should keenly identify warning signs and approach teams with great empathy to strengthen their morale by listening and openly discussing questions like job security, work schedules, off days, personal commitments and more. A two-way employee-manager dialogue would lay the foundation for channelling emotions positively and ensure high integrity and ethical conduct.

Such testing times can be overcome by lending support to our co-workers, family and friends. Human resource managers should embolden the idea of investing time in being emotionally available for each other. Promoting acts of self-care and physical wellbeing can serve as a shield to unprecedented situations.

4. Customer Focus

At Isobar, Customer Focus is one of the pillars of our organizational culture and we uphold that with great fervour. During the early phase of the COVID-19 outbreak, our entire team was dedicated to enable and equip eCommerce clients with value-add features, integrations and quality support, all with quick turnarounds.

Steadfast research and execution resulted in tiring schedules, squeezing in last-minute changes, and delivering new releases every week. For fast-track deliveries, we expanded automation test suite horizons and revisited existing plans. All this seemed to be challenging, however, it was a thoroughly satisfying experience to witness the impact we had delivered for our clients.

5. Rewards and Appreciation

Dedicated efforts and honest commitment invite earnest appreciation. It is a great feeling to be appreciated and rewarded for good work and consequential merit. To honour individual and team accomplishments, our human resources team regularly applauds deserving candidates in our virtual townhall meetings.

6. Fun Gatherings and Celebrations

In the physical absence of our co-workers, it's of utmost importance for management that the team's meet and enjoy some fun and light moments — even if it is in the virtual world!

Indeed the way we all are currently working in the new normal cannot be summed up in few lines as we all may be facing a different set of challenges personally. Nevertheless, I would like to shout out loud to each one of you for their contribution, conviction and commitment to redefining workplace excellence in testing times. CHEERS to you all.

Stay Safe, Stay Healthy.

Author: Vishal Nagrale, Project Manager, Isobar World Services.
The post Redefining Workplace Excellence in Testing Times appeared first on NASSCOM Community |The Official Community of Indian IT Industry.