---
Is it Hyperautomation? Or is it just hype?
Blog: Column 2 - Sandy Kemsley
I recently created a paper for Flowable on end-to-end automation, including a look at how the Gartner "hyperautomation" term fits into the picture. End-to-end automation is really about enabling business model transformation, not just making the same widgets a little bit faster, and I walk through some of the steps and technologies that are required.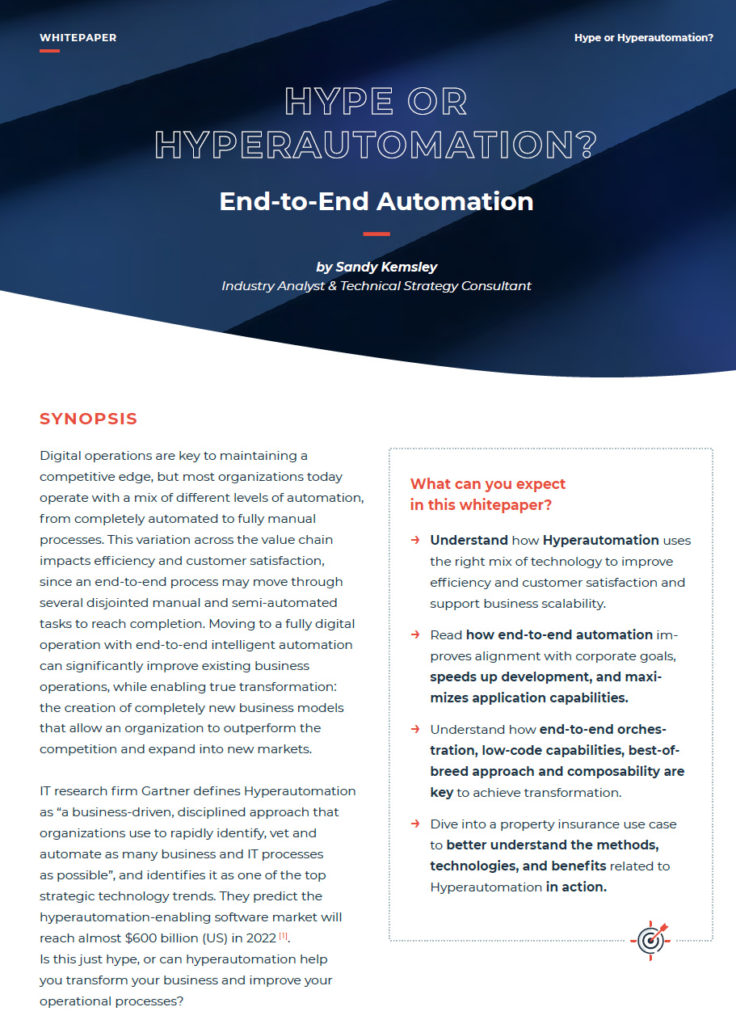 Check it out on the Flowable site at the link above (registration required).