---
Integrated Surveillance – Need of an hour and A New Business Dimension
Blog: NASSCOM Official Blog
Integrated Surveillance – Need of an hour and A New Business Dimension
Post the conventional mechanized warfare era, business fascination has been defined under serving complicated technologies and talking industrial jargons only, especially in today's hybrid warfare times. However, post 2000; this definition shifted more towards solving the basic issues and making business simple, especially in terms of Surveillance and security of any geo location without any limitation to the boundaries. Therefore, if we talk about security, the first thing that should come to our mind is securing our basic campus perimeter. May it be a house, a society, a township, office, airport, railway station, air base, R&D lab, maintenance or manufacturing plant, cantonment or any other critical infrastructure premise. Securing the perimeter of these critical infrastructures from any kind of intrusion is a business opportunity today.
Let us understand which all premises fall under Critical infrastructure that serve these business opportunities:
All campuses related to Government premises including of the Forces, predominantly cantonments.
Any transport station in the country (Airports, Air Strips, Railway stations, railway tracks, Bus Depots, Highways, Sea Ports, Waterways, Parking areas and Metro Stations).
Power, Fuel and Charging Stations (Including all processes from mining, production, distribution and end user supply station).
Command and Control Centers, Embassies, High Commissions, Courts, Legal institutions and Trade Commission Offices.
Hotels, Evening Parks, Community Centers, Markets (Malls and Shopping arcades), Hospitals, Schools, Colleges, Training institutes, Archives and Libraries.
All Regulatory bodies, SEZ Parks, Banks & Financial Institutions, Corporate Houses, Office departments and R&D Labs
Bridges, Roads, Museums and Archaeological places.
Mining, Manufacturing and Refining plants.
Warehouses, Network and communication centers, Media and communication houses.
Environmental areas like Dams, Water reservoirs, Forests, Minerals' mines, etc.
Testing ranges, critical islands, cities and townships.
Satellite Survey centers and Space Stations.
There are following basic types of incidents that completes the solution of securing the perimeter using surveillance:
Intrusion prevention based on predictive analysis.
Autonomous integrated surveillance and intelligent patrolling system.
Intrusion detection.
Real time incident reporting at command and control centers and Quick response teams' mobile devices.
Incident resolution.
Post incident forensic solutions for root cause analysis and evidence submissions for trials.
Taking complete ecosystem back to normal.
Few types of technologies that turns out to be problem solving here and have huge business potential are:
City wide surveillance view encapsulating the integrated surveillance feeds from all the roads and premises of the city and sharing the alerts to emergency incident response management team for respective actions.
Crime prediction using Facial Recognition system and integration of CCTNS, FIR and Emergency Incident Response Management System.
Automation of check posts with automated number plate recognition system and biometric recognition system for Identity verification.
Biometric, voice and movement recognition systems with integrated audio/video analytics.
Camera, Radar and autonomous vehicle / drone based integrated surveillance for all three mediums (Air, Land and Sea).
Sensor based alarm systems with integrated command and control centers and quick response teams.
Training simulators for the complete system for Drills.
Tracking and manipulative geo positioning systems.
Cyber and Forensic intelligent systems.
Smart fencing and incident management systems.
In the conclusion, automation of the Legal advisory and court system integrated with the Administrative systems such as Dial 100, Dial 112, Dial 108, Smart Cities, Safe Cities, Transport Management System, etc.
Few use cases that explains intrusion incidents in any premise are:
A suspicious human monitoring the wall of one premise for last 3 days from two directions within 100 meters of range.
A vehicle is approaching too fast towards a check post of the premise.
An unknown human walking within the premise and monitoring the activities by visiting most of the places inside.
Drone flying or an animal / moving object moving with around the walls of the premises with some electronic sensor / camera in it.
A human or a Bot masks with a known face / biometric with false ID card and tries to get into a premise with wrong identity.
A known IP address monitoring the network more than usual.
And many more.
Now these business opportunities are not only present in India but also the following geographies are looking for these solutions from India and thus export potential is increasing exponentially:
SAARC countries
ASEAN countries
ANZ territory
African countries
Middle Eastern countries
Southern European countries
Private islands in all these geographies
South American countries
Therefore, it is quite evident that the market potential in Surveillance and Security industry with such integrated surveillance solution is huge. There is a reason that the public sector and other big master system integrators units have also opened this division to provide comprehensive solutions in the market. The boost to the start-ups having a niche solution in this area, by becoming the subcontractor to these master system integrators, is truly commendable. The policies' focus and budgets of Governments globally due to terror activities have increased like anything for this solution particularly. This is just a basic solution and is a mandate to be there now.
This system will not only help in creating this basic security wall, but also collects the data for second phase solutions in terms of data monetization, optimization of resources, energy efficiency solutions, reducing operating cost on day basis and the precision guided and tracking solutions.
Targeting locking will be much more accurate.
This is a message to all the entrepreneurs here. If you are in security business, think wide, provide comprehensive solutions, make alliances and strategic partners and become a one-stop shop for such solutions. Make this ecosystem secure. World is together.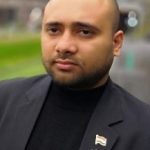 -Vipul Mehrotra, AVP Presales, Niveshan Technologies, India Pvt. Ltd.
About the Author
Vipul Mehrotra is AVP, Presales with Niveshan Technologies India Pvt. Ltd. and a seasoned management professional. Honourable Member of various Think Tanks and Associations in Defence & Security. He contributes in multiple research organizations and publications with his domain expertise in Defence & Security. He is a Strategic Nationalist, Visiting Faculty to many corporates and management institutes, Social Scientist, Concept creator, Motivator, Public Speaker, Brand Evangelist, Researcher, Historicist, Geopolitical Analyst, Traveller, Trainer, Mentor, King Maker and a Laureate with 20+ Professional Certifications, Recommendations and 6K+ Followers. He can be reached through his LinkedIn Profile: www.linkedin.com/in/vipul-mehrotra and at Mail: vipul.mehrotra@ntplindia.in
The post Integrated Surveillance – Need of an hour and A New Business Dimension appeared first on NASSCOM Community |The Official Community of Indian IT Industry.