---
How To Create a Successful SEO Campaign? – (2023)
How many times have you tried to put an effective SEO plan into place yet failed?
Although you are aware of how crucial it is to get started right away, it's necessary to acknowledge that this process is not always simple.
SEO may target a variety of searches, including picture searches, local searches, video searches, news searches, academic searches, and vertical engines tailored to certain industries.
Its time to peek into the topics that we will be covering in the blog.
Table of content
It is always better to have a visual explanation, right? Have a look at our SEO Training Video
What is SEO?
"Search Engine Optimization," short for SEO, is the practice of obtaining visitors via unpaid, editorial, or natural search results in search engines. It seeks to raise the position of your website in search results pages.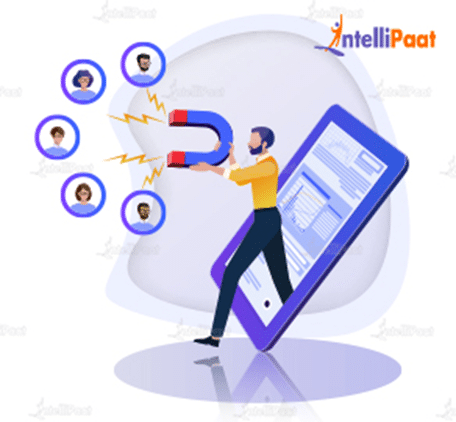 Any digital marketing approach must include Search Engine Optimization. It is both a science and an art to raise a website's position on search engine results pages, make it more visible, and generate more leads for a business or organization.
An efficient SEO strategy may provide interesting on-page content, draw backlinks, enhance the site's design and underlying code, and increase organic traffic. It is targeted towards search engines like Google, Bing, and Yahoo.
What is an SEO campaign?
A crucial part of any SEO strategy are SEO campaigns. It's a well-defined strategy for achieving a business objective: being found by search engines to obtain higher rankings in Search Engine Results Pages (SERP).
Many newcomers to the market are uncertain of how to manage an efficient SEO strategy. It often forms a significant portion of a long-term plan that has several moving pieces, such as keyword research, content audits, SEO analysis, on-page optimization, link development, and numerous other factors. The objective is to improve search engine rankings.
An SEO campaign is a broader term specifically, even though that's a great umbrella phrase to express the different tasks you're performing with a larger perspective.
Consider your SEO operations to be the individual parts that come together to form a larger image.
These minor initiatives combine to form your overall search and organic traffic strategy.
One huge SEO plan, for instance, may be combined with five or six distinct initiatives to help your team achieve its objective.
Few elements of a successful SEO campaigns are:
Evaluation of your Website
Competitor Research
Keyword Research
High-quality Content
Engagement in Social Media
Want to develop your skills in SEO? Do enroll for our SEO Certification Training Course.
Steps for a successful SEO campaign
Keyword Research in depth
You should be aware of the best keywords to use. This is significant because people use the keywords to search for your content on Google.
There is no sense in writing the article or sharing it on social media if people can't locate your site when they put in such keywords. Find keywords that may rank by doing some keyword research.
As a consequence, each article should contain at least one keyword, and it's best to avoid using more than two or three times. Otherwise, it may appear spammy, which will hurt your SEO campaign's rating.
Want to learn more about Digital Marketing? Here is the Digital Marketing Tutorial for Beginners.
Backlinking
The process of acquiring inbound connections to your website from reliable sources is known as link building, often known as producing 'Backlinks'. When constructing backlinks, you must take a number of factors into account, including how closely related the topic of the linking site is to your own, how recent the connection is, how the anchor text is utilized on the site, how many other links on the site link back to yours, and more.
It's a good idea to include this procedure into your content development and social media plans because obtaining organic backlinks might be difficult.
A fantastic strategy to generate natural backlinks is to write blog pieces that readers read and reference, as well as social media postings that are frequently shared.
To get your material seen by the proper people, use social media
Post regularly on your websites that allow social networking, such as Facebook, Twitter, and LinkedIn. This will enable you to reach a larger audience and improve the likelihood that people will discover your website!
Please feel free to add any more platforms that you wish to distribute content on. The audience should be as large as possible. Be sure to share all of your content on social media as doing so enhances the likelihood that they will go viral and drive more traffic to your website.
Use extra images and videos
Whenever feasible, provide creative images and videos. This will not only engage your audience, but this will also provide them additional information, increasing the likelihood that they will read or watch what you have to say.
A fuzzy image or a low-quality video can discourage readers or viewers, so make sure to optimize all of your photographs and videos as well. Less traffic results from this, so be sure to pick an SEO-friendly file name and only submit photographs that are pertinent to the post.
Include Technicalities too
In order to build a successful SEO strategy for your brand, it's also crucial to review your technical optimization.
Make sure that the title tags and meta descriptions you use, correspond to the intended keyword.
Additionally, check for errors like slow website loads, broken links, and other minor problems that might hinder your ability to rank well in the SERP.
If using structured data with your content makes sense, make sure it is installed and functioning properly as well.
Internal Linking is important
Ensure that you connect between pages on your website at least once in a week. This makes it easier for Google to understand how your site works, if it's relevant, and how consistent everything is.
Your chances of ranking higher and having a more fruitful SEO strategy are increased if everything seems relevant to Google.
Keep tracking your results
Last but not least, you should use a programme like Google Analytics or Google Search Console to monitor the outcomes of your efforts.
Prior to making any significant adjustments, be sure to give yourself adequate time. However, make sure to check your rankings and traffic at least once every month to stay informed.
Whether the SEO strategy was successful or not, you should be able to determine after around six months.
You might want to hold off on making a decision for a little while longer if there has been a significant algorithm change since then.
Preparing for jobs? Check out Intellipaat's Top 65 Digital Marketing Interview Questions!
Summing up
It goes without saying that the SEO industry is undergoing rapid change. Those who will continue following the outdated SEO philosophy that more links are better and that keyword volume is everything, will surely face failure. To succeed in SEO, marketers must work together, be creative, and adopt new ideas in order to develop long-term SEO strategy.
Found it interesting? We hope you did. But just in case you're still in doubt, visit our Digital Marketing Community page.
The post How To Create a Successful SEO Campaign? – (2023) appeared first on Intellipaat Blog.
Blog: Intellipaat - Blog