---
How to choose the best ethical hacking course?
Blog: NASSCOM Official Blog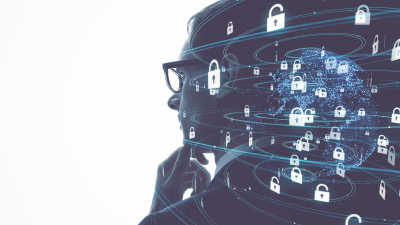 The technological advancement and the rise of the internet across the globe has opened up immense career opportunities for young people. Data is invaluable for enterprises and the security of computer systems and the network is of immense importance.
Black Hat hackers motivated by malign intentions are always looking to infiltrate computer systems or networks for either financial gains or to intrude on someone's privacy. Hence, the role of White Hat hackers who are also referred to as ethical hackers have become critical for organizations considering the threat that always looms large for the information security.
A White Hat hacker legally invades a computer system or a network for finding out weaknesses that are already present or may come up in the future. He performs hacking with the permission of the system's owner. So, now the important question arises, how to become a White Hat hacker? A White Hat hacking course can impart cybersecurity awareness required to identify real and potential threats in computer systems and networks. Ethical hacking training is a smart career move, which has helped many professionals draw lucrative salaries.
There are many institutes that claim to offer the most robust ethical hacking course. However, one needs to do proper research and ascertain the reputation of the particular course in the market and its acceptability in terms of employment prospects. Many hackers also advocate self-learning but the fact remains that formal ethical hacking courses have no other substitute when it comes to exploring the field for career options.
The best hacking course needs to cover different aspects of security domains that are critical to ensure that there are no vulnerabilities in the exiting information security set-up of an organization. Interested professionals can also learn ethical hacking online in order to pursue a career in this domain. However, you have to keep in mind a lot of aspects when planning to learn ethical hacking online.
Choose Your Level: If you are a beginner in the world of cybersecurity training, opt for a course that doesn't require advanced background knowledge. As someone who is just entering the field of ethical hacking, you need to be educated about basic terminology and areas like how to install the required software or set-up a penetration testing lab. Remember as a beginner you have to focus and learn about a network; hence, theoretical knowledge is of utmost importance.
However, if you are not new in the arena, learn ethical hacking online that focuses on specialized courses such as advanced mobile application penetration testing and VoIP hacking and penetration testing training. There are many websites offering ethical hacking tutorials that cover the complete spectrum of ethical hacking courses, from beginner to advanced. So, pick a course wisely as per your needs.
Know your need:
If you are looking to just enhance your knowledge about ethical hacking, there are courses available online that only cover basics like learning Windows or Linux commands and information gathering. On the other hand, there are cybersecurity training courses available online as per your skills, level or your need for certification. So, for example, if you have plans to shape your career as a penetration tester, these websites will suggest courses that can help you achieve your goal.
Basic requirements: While some websites just require you to have a reliable internet connection as a basic requirement to enroll for their cyber awareness training, other online courses require one to have prior coding experience, a professional degree in either computer science or computer engineering and knowledge of programming languages such as C, C++ and Python.
Certification is the key: Certification from an organization of repute in ethical hacking brings credentials in your resume that brighten your chances of being employed as a White Hat hacker. The Certified Ethical Hacker (CEH) certification is a must if you are looking at employment opportunities in government establishments, defence agencies or top corporates. There is an eligibility process that is needed to be followed to appear in the exam and the successful candidates are handed over CEH certifications. If you are serious about scripting a successful career as a White Hat hacker, only opt for a cybersecurity training course that provides an option of certification from a market leader.
The post How to choose the best ethical hacking course? appeared first on NASSCOM Community |The Official Community of Indian IT Industry.