---
Design principles to synthesize digital workers into the enterprise
Blog: NASSCOM Official Blog
There are two types of organizations. One with a digital workforce in place and the other struggling to define its digital strategy. The second category has to up its game to catch up.
A digital workforce has become a business imperative. It is an idea inseparable from digital transformation. It is also a dependable and obvious path into the future. For that future to be successful, the digital workforce strategy has to honestly deliver an organization-wide experience of safety and equality. In tandem, the right expectations and a spirit of collaboration must be instilled in the human workforce. Without these, organizations will fail to exploit the potential of a digital workforce.
Three design principles go into creating and leveraging a successful digital workforce:
1. Keep the physical and emotional safety of humans at the center of design:
In March 2019, a woman riding her bicycle in Arizona was killed by an SUV. While the loss of human life is always tragic, the news captured front pages because the SUV was an autonomous vehicle driven by sensors and algorithms. Compare this to an incident in 1899 –a time when car companies were the equivalent of startups – in New York where a real estate dealer was killed by an electric-powered taxicab. The driver was acquitted of manslaughter because he had no malice, nor was he negligent. Concurrently, think about this: it took a new profession called "driver" created in the late 1800s about 120 years to head for extinction (at the hands of autonomous vehicles). The two stories help us navigate arguments about the safety and responsibility of new technologies and the existential quandary around losing human jobs at the hands of a digital workforce. The change that automation brings will not wait a century. The change will be swift. Organizations must ensure that employees leverage automation to realize their true potential even as they define new job roles (as roles akin to the "driver" go extinct). Organizations that adopt digital workers would also do well to train employees in new skills based on their roles, keeping human emotions and welfare at the center. Digital workers are inevitable. We need to create an environment conducive for them today so we can engage with them in a meaningful manner. Today, I cannot imagine a world without cars; tomorrow it will be impossible to imagine one without digital workers.
2. Eliminate bias, make digital workforce just and equitable, based on future scenarios:
Algorithms use a set of inputs to deliver a defined output. The inputs harbor inevitable biases – and when that happens, the outcomes are loaded with value judgments. No one wants this. "Algorithmic bias" is commonplace in IT. Let me correlate it to historic evidence. The first ever computer program, written in 1843 by Ada Lovelace, a musician at heart, had a bias. Ada was building a mathematical calculator that would allow sailors to generate tables to navigating their ships. There aren't many evidences of correctness of tables back then, but when her program was translated and run on modern computers, it wouldn't give the same results. Her program had a bug that was correlated to her fondness of music notes! Perhaps it was not intentional (no one can say for sure), but it points to human bias in the first ever computer program!
Given that today's algorithms use complex data, the risk of bias creeping in is ever present. This is why organizations designing a digital workforce must avoid training their future-ready digital workers on historic data. Neutrality of data should become an uncompromising quest. It would circumvent embarrassing/abhorrent outcomes. For example, a digital recruiter needs to correlate skills in a profile to the ones required to perform, without bias towards gender or race. I would recommend encouraging open discussions that help establish future scenarios and eliminate algorithmic bias. A design-centric approach will help create intelligent digital workers who will be more human, who will be for more humans, and for a just society and equitable society.
3. Define what you expect as an outcome and re-emphasize:
Organizations need to establish expectations. One needs to internalize that the change is relatively gradual and accommodates the new normal. In the 1850s, Cyrus Field, an American, became obsessed with connecting the US with Britain by laying a Trans-Atlantic cable to create a new normal. The link would trigger a wave of economic well-being and prosperity, eliminate hostilities and prejudices, since people could communicate and collaborate seamlessly (example: brokers could trade in both London and New York stock markets simultaneously). Field, after several hurdles, got the 2,500 mile cable in place. But the outcomes did not match the expectations. History has repeated itself with the Internet – a tool to collaborate and build a new world order. But, the geo-political conflict it has brought outweighs the camaraderie.
The point I am trying to make is that expectations from technology solutions need to be seen in the context of the problem statement. The digital worker is not the solution to process complexities. A digital workforce needs to be augmenting human potential, to deliver a more human experience by the means of richer job roles. Organizations need to construct the digital workforce with a collaboration-centric viewpoint.
In summary, a digital worker strategy needs human-centric design that promises emotional and physical safety and equality; the data that drives digital workers should be free from bias; and the goal should be to enhance the human potential. These three principles will help create intelligent digital workers who are welcomed and synthesized into society, and the workplace, with ease.
About the author: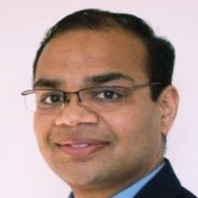 Mayank Jain is Vice President – Business Consulting at ITC Infotech. He has over 20 years of experience in business and consulting roles. During his consulting career, Mayank has led engagements across multiple domains and functional areas for many of the fortune companies. As a Digital Transformation evangelist, he has created cutting-edge capabilities and worked with global executives to create capabilities for their organizations. Mayank is a patent holder, and an automation enthusiast.
LinkedIn profile: https://in.linkedin.com/in/mayankjain01
The post Design principles to synthesize digital workers into the enterprise appeared first on NASSCOM Community |The Official Community of Indian IT Industry.