---
Changing The Way Healthcare Works
Blog: Flowforma - BPM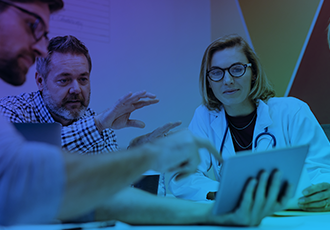 Research analyst David Maguire, from UK thinktank the King's Fund, recently told the Financial Times that transforming the healthcare sector is about taking incremental steps, replacing existing analogue systems with the digital equivalent. He gave the example of AI, pointing out that the journey towards using it starts with a move away from paper-based records.
What he describes as 'humbler innovations' echoes FlowForma's experience with healthcare clients. Legacy systems, proprietary solutions and disconnected silos of information make large-scale transformation difficult, which is why our no code, 'one process a time' approach resonates with the sector.

One of our healthcare customers summed it up when he explained why FlowForma Process Automation was so important to them: "You don't put new IT on top of a bad process; you want to change the process at the same time". And it's FlowForma's ability to transform processes, simply and quickly, working within the constraints of legacy systems, that has made it such a strong fit for healthcare.