---
Best Data Engineering Tools to use in 2023
The data engineers construct, monitor, and improve sophisticated data models to help organizations enhance their business outcomes by leveraging the power of data.
In order to run this data-driven world, specialized technologies are needed. Consequently, it is vital to know about the different tools required for the same.
In this blog, we will learn about the most popular Data Engineering tools used today and their characteristics.
Let us have a look at today's agenda.
Points at a Glance
To make learning easier for you, here is a video of the complete course on Data Engineering.
Okay, so without further ado let's quickly get going with today's topic.
What is Data Engineering?
All the organizations in the world have huge quantities of data. This data, if not worked upon and analyzed, does not amount to anything. Data engineers are the ones who make this data worthy of consideration.
Data Engineering can be termed as the process of developing, operating, and maintaining software systems that collect, analyze and store the organization's data. In order to support current data analytics, data engineers create data pipelines, which are essentially the infrastructure architecture.
Data Engineering makes use of a wide variety of languages and tools to accomplish its objectives. These tools allow data engineers to implement tasks like creating pipelines and algorithms in a much easier as well efficient manner.
Take this specialized course to learn and master Data Engineering skills like Python, AWS, SQL, etc. by the top experts in the domain. Data Engineering Course
Best Data Engineering tools in 2023
Sit tight as we navigate through the best Data Engineering tools that are used today and see how each one differs from the rest.
Python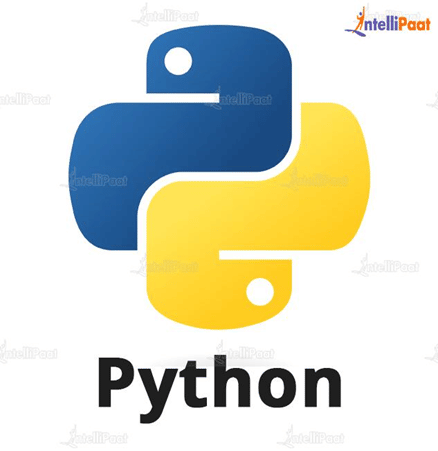 One of the first languages that come to mind when you think of Data Engineering, is Python.
Python is a widely used programming language. It is an object-oriented, high level and easy-to-learn language, preferred by a lot of developers. It is generally used for the development of software and applications.
Python is considered the principal programming language when it comes to solving complex data science problems as well as when building machine learning algorithms.
Python is used by data engineers to program ETL frameworks, API interfaces, automation, and data munging operations including reshaping, aggregating, merging different sources, etc.
It is an extremely easy language to use, has a lot of third-party libraries, and helps in decreasing the development time, which makes it a must-know programming language in the field of Data Engineering.
Apache Spark
Apache Spark is an amazing tool for stream processing of data.
You can query continuous data streams in real-time using stream processing, including data from IoT devices, financial trade data, user activity on websites, sensor data, and more.
It is open-source and one of the fastest tools for the management of data.
Apache Spark is one of the best tools for Data Engineering due to its ability to handle and analyze large data sets so efficiently.
Apache Spark supports graph processing.

It is highly flexible and can easily manage both structured and unstructured data.
Airflow
It has become a challenge today to manage the data and make use of it to its full potential. Airflow helps in this case.
Apache Airflow is a management platform wherein users can design and implement data pipeline tasks and schedules.
It tracks the progress and helps in troubleshooting the issues.
This Data Engineering tool makes the workflow easier.
Apache Airflow helps in automating repetitive tasks. This makes things relatively easier and smoother for the IT departments.
In addition, Airflow can be used to minimize the data silos.
Snowflake
Snowflake's ability to store and compute data, makes it one of the leading Data Engineering tools.
It is a cloud-based program that provides a variety of tools for data engineers, such as cloning tools, computing tools, and data storage tools.
Snowflake is the perfect platform for data warehousing, data lakes, Data Engineering, data science, and creating data applications since its data workloads scale independently of one another.
One prominent feature of Snowflake that makes it such a great tool is its shared data architecture.
Snowflake can be used to integrate both structured and semi-structured data, without the need for other tools such as Hive.

It is highly scalable and offers notable security features.

It supports an automated query optimization system. This way the users do not have to worry about managing the settings themselves.
Apache Hive
Another important tool for Data Engineering is Apache Hive.
It is built on top of Apache Hadoop.
It acts as a data warehouse and management tool.
Hive provides an interface similar to SQL for querying data held in a variety of Hadoop-integrated databases and file systems.
Because its interface and structure resemble that of SQL, it is easy for users with basic knowledge of SQL, to use Apache Hive.
The query language that is supported by Apache Hive is HiveQL. HiveQl is used to convert SQL-like queries into MapReduce jobs. This is then used for the deployment on Hadoop.
Three main functions that are performed by Apache Hive can be:
Tableau
Tableau is one of the most popular as well as the oldest Data Engineering tool.
Tableau supports a drag-and-drop interface. Using this tool, data engineers can easily create dashboards by gathering data from several different sources.
Data engineers can also use Tableau for compiling data reports.
It is compatible with both structures as well as unstructured data.
Tableau is a data visualization tool. It is highly interactive and offers amazing visualization features to data engineers. Because of this, users can build visually appealing dashboards in no time.
The reason for Tableau's popularity is that it is an extremely easy tool to use. It provides a great user experience and anyone can use the tool, even without having any coding or technical knowledge.
An important feature of Tableau is its ability to easily handle and work with large datasets, without affecting performance or speed.
Tableau supports various languages.
It can also be known as a Business Intelligence that enables business teams to make data-driven decisions and performs functions such as:
Apache Cassandra
Apache Cassandra is a NoSQL database solution.
It is an open source and is a schema-free database.
To use Cassandra, the user needs to be familiar with its architecture.
It enables the user to simultaneously scale and handle data from many sources.
It is highly scalable. The clusters in Apache Cassandra can be easily scaled up or down as and when required.
In addition to that, Cassandra is also fault-tolerant.
Apache Cassandra is a preferable tool for data engineers if they want to achieve scalable and efficient data analysis.
Microsoft Power BI
Microsoft Power BI is yet another great tool used by data engineers.
Its main aim is to provide users with a way to create simple data reports for analysis.
Power BI may be used to build business dashboards and share data insights within an organization by data engineers and business analysts.
When processing data sets to create live dashboards and analysis findings, data engineers use Power BI to create dynamic representations.
Another feature of Power BI that makes it so favorable is that it is extremely cost-effective. It supports a free version for users that enables them to create reports and dashboards on their systems.
It is an easy-to-use tool, wherein users are able to effortlessly create graphs, charts, tables, etc., without having any prior experience in Business Intelligence.
Difference between a Data Scientist, Data Engineer, and Data Analyst
All three of these job roles (data scientist, data engineer, and data analyst) are quite lucrative and are guaranteed to achieve success in the future. However, it is necessary to know the differences between them.
| | | |
| --- | --- | --- |
| Data Scientist | Data Engineering | Data Analysis |
| Data Scientists have the seniormost role in the project team. | Data Engineers have an intermediate role in the team. | Data Analysts occupy the entry-level role in the team. |
| They create operational models on the processed data. | They process and test the preprocessed data. In addition, they maintain the data's architecture. | They gather and preprocess the data. |
| To be a data scientist, a Bachelors's or Masters's degree, and a strong grip on Computer fundamentals, statistics, and machine learning, are required. | To be a data engineer, a Bachelor's or Master's degree, with a strong background as a data analyst and the ability to integrate APIs, is required. | To be a data analyst, a Bachelor's degree with a good grip on statistics is required. |
| They have the highest salary packages. | They have higher salaries as compared to data analysts but are a little low when compared to data scientists. | Data Analysts although having good salary packages have relatively lower salaries than data engineers and scientists. |
| Applications: Healthcare, Speech Recognition, Website Recommendations, Airline Route Planning. | Applications: Automated Trading, Transportation, Predictive Models, Fraud and Risk Detection. | Applications: Delivery Logistics, Web Provisions, Trend Prediction. |
Wondering how to prepare for a Data Engineering interview?? Refer to these Top 50 Data Engineer Interview Questions and Answers
Conclusion
It is known that the contemporary world is a data-driven one, where there is a huge demand for Data Engineers and for handling this data, specific tools are required.
Data engineers use a broad range of tools in order to process the data and prepare a strong architecture that lays the foundation for the success of businesses. For anyone aspiring to become a prosperous data engineer, mastering the above-mentioned tools will provide a competitive edge.
The post Best Data Engineering Tools to use in 2023 appeared first on Intellipaat Blog.
Blog: Intellipaat - Blog