---
Agribusiness Reimagined with Blockchain
Blog: NASSCOM Official Blog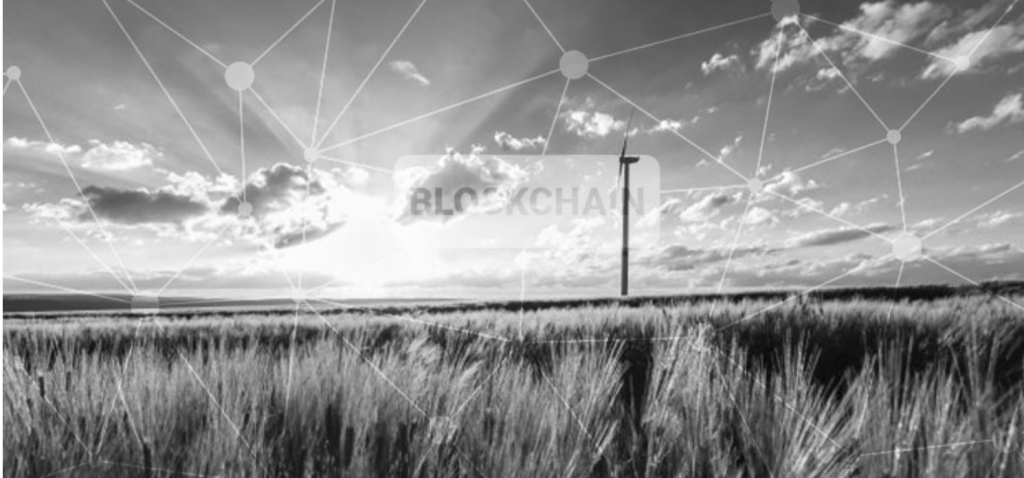 Blockchain along with emerging technologies is your springboard to greater operational efficiencies.
The COVID-19 crisis has impacted diverse industries. Some of the industries have taken a bigger hit. Take the case of the Agribusiness, which is struggling to find a way out of the crisis as the consumers embrace the new normal. It is in this context Nihilent has been showcasing its expertise in Blockchain and Advanced Analytics and its solutions for 'Responsible and Sustainable sourcing' through multiple channels.
Agri-businesses need to raise their bar in terms of quality, packaging, hygiene, and traceability across the supply chain including Provenance. Overall, it is the 'Responsible and Sustainable Sourcing' which holds the key. Food traceability will also become increasingly important. In this backdrop, Blockchain, Advanced Analytics, IoT, and other technologies present tremendous opportunities for this sector and will give the leverage for producers and suppliers to regain or improve consumer confidence.
THE ROAD TO TRACEABILITY
When we say 'Traceability' the first thing that comes to our mind is scrutiny, and scrutiny in the food production over the years has steadily increased due to food safety recalls consumer demands and sustainability efforts. Food safety has become a growing concern for citizens of many countries. We have heard about outbreaks of diseases in animals that can be transmitted to humans, or the presence of chemicals above acceptable limits in feed, and food. This can threaten both the quality and safety of products.
So, the need to be able to withdraw, or what we call as food recalls identified as unsafe has become essential to protect people from foodborne diseases. Provenance and Traceability across the supply chain are primary. It is a cornerstone of many a country's food safety policy. The pandemic that we are experiencing today, the size and scale have further intensified the need for scrutiny in the food business.
A well-designed traceability system immensely boosts your business and hastens communication amongst various role players and allows for a fast, speedy, clear, concise, and timely communication of data and information aiding for better management decisions.
TECH ENABLING TRACEABILITY
Before we deep dive, let's us try and decode, what exactly is traceability? According to Worldwide Wildlife Fund (WWF), " It says Traceability is defined as the systematic ability to access any or all information relating to food under consideration throughout its entire life cycle employing recorded identification."
There are various emerging technologies. And innovative solutions that are being made available are being built to improvise the way an organization can capture, share, manage, and analyze the data that makes for a successful Blockchain-based platform for the agri-business.
Key features of any such platform are :
A database to store all the information of the supply chain that is being tracked.
Analytics capability to slice and dice the data to its granularity.
Integration with multiple data sources to fix the data, such as aspects like origin – where it is coming from, the information about the farmers, in this specific case where this food is being grown, the land, the contractual obligations of third party certifications, who are involved.
It is in this context, let us see how Blockchain together with emerging tech can empower your agri-business. When it comes to Blockchain, the underlying technology of the platform, a lot has been said and talked about for the last many years. As you may be aware, Blockchain is a decentralized transparent ledger with the transaction records, the database that is shared by all network nodes. It is a network of computers, networks of participants, a network of actors, who are involved in a specific supply chain on a specific use case, or a problem that is being solved. It is monitored by everyone, transparent, and owned and controlled by no one. It is a distributed ledger, as it has many replicas, multiple copies of this particular ledger are maintained. It is transactional data that is stored, secured and perfected by cryptography.
By embracing the Blockchain platform, your agri-business is bound to see a significant uptick in operational efficiencies. As a use case, let us contrast with a coffee beans producer. This is a typical case of blending Blockchain with AI and Analytics. For instance, AI and Analytics will measure the quality of the coffee beans and predict the weather and growing patterns. While in the same use case, Blockchain immutably records the various farming practices like – where the beans originated, and the exact specification of the coffee shipment and host of other details. So clearly you are building a high degree of trust, transparency, traceability between you, the suppliers and the end consumers.
And major players are leveraging Blockchain for their benefit. Take the case of Walmart, which created a Blockchain-based platform to identify the E.coli outbreak via leafy vegetables. The case in the point is, when we discover the farm to fork processes (and everything in between), it empowers all the actors in the fray and hastens trust and profitability.
CHALLENGES
Like all emerging tech, Blockchain is constantly evolving. There are numerous challenges as we move ahead. For instance, onboarding multiple parties is the most challenging aspect. Over the years we have decoded many of these challenges and we have experience in developing consortiums aimed at seamless integration of all the players in the chain.
To navigate the challenges, at Nihilent, we always take a holistic view. Powered by Design Thinking framework, we enable your agri-business with a Blockchain-based platform. We use a blended approach that ushers in an end to end transparency. We have a good grip on emerging technologies and data analytics that makes for a successful Blockchain deployment. We are also well aligned with various processes like Governance, Compliance, Consortiums and Collaborations required for success.
At the end of the day, it's about supply chain and how you make it pro-active with a judicious blend of technologies. There is an increasing need from both business and the consumer for supply chain transparency and traceability and Blockchain along with emerging technologies is your springboard to greater operational efficiencies.
By Yogesh Singh, Head, Microsoft Alliance, India Sales, Nihilent
& Prabith Kalathil, Regional Head, Africa, Nihilent
The post Agribusiness Reimagined with Blockchain appeared first on NASSCOM Community |The Official Community of Indian IT Industry.