---
5 Real World Use Cases for Robotic Process Automation (RPA) in Gambling
Original post from https://www.cigen.com.au/cigenblog/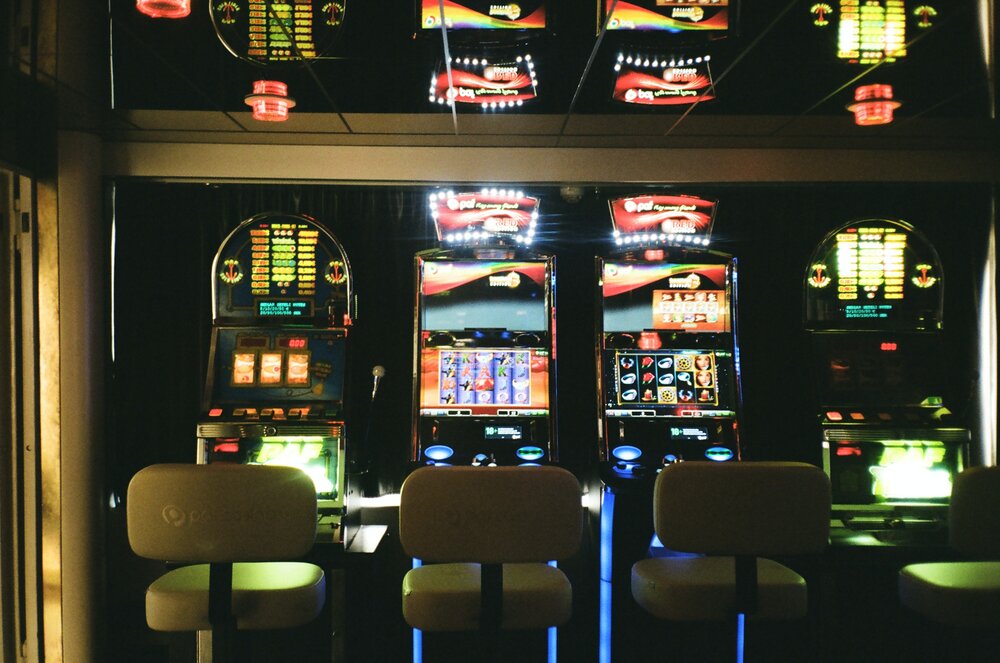 We are witnessing The Fourth Industrial Revolution, dominated by technology: the benefits brought by digitisation are unprecedented. It is a disruptor for every industry around the world and it's changing a lot of aspects, from the way we work to the way we live.
Robotic process automation (RPA) plays a big role in this transformation, being a key factor for growth for a lot of industries and companies: now, a lot of the operational processes within organisations can be automated and performed by software robots a lot faster.
Generally speaking, RPA is suitable for high-volume, repetitive and dull tasks, that require attention to detail and not complex skills of the people that are doing them. For example, an HR department has a lot of paperwork to deal with on a monthly basis: paying wages, managing sick leaves, organizing work schedules and so on.
All those task can be successfully performed by RPA with multiple benefits: cost savings, efficiency, productivity and accuracy. Software robots are able to copy and paste data, extract and sort information, transfer files and so on.
The main role of RPA is to enable companies to unleash their growth potential, by allowing employees to focus on more strategic duties, while software robots can perform the mundane work, which is unfortunately mandatory. If people perform repetitive tasks in the long term, they can be easily get distracted and, at some point, feel bored and unsatisfied with their work.
If we cannot let go of repetitive tasks, at least we can automate them.
According to industry analysts, the RPA market will reach almost $3 Billion by 2021, being used for more and more business verticals. Besides the above mentioned benefits, RPA can be implemented on the existing IT infrastructure, so companies doesn't have to spend more budgets on replacing existing systems.
If so far RPA was thought to be right mostly for back-office activities, now it's being used increasingly for front-office tasks as well, since the pandemic had a big impact on the way we work and interact with each other. It provides benefits in many industries, and if we think about RPA in the gambling industry, we can say that automation has had a big impact on casino operations, since the pandemic forced everything and everyone to make the shift from offline to online.
For example, a company from the gambling industry wanted to improve their customer experience while also respecting regulatory directions. Using RPA provided by UiPath, the company managed to make the e-wallet balance reporting more efficient – the seven-stage process that took over two hurs for an employee to complete, was performed by a robot in only 13 minutes.
So, through the help of intelligent automation, the process was 100% accurate, 88% faster and saved over 520 hours each year.
Another usage of RPA for this gambling company was for the KYC (Know Your Customer – an on-boarding process that verifies the customers' identities) in order to prevent fraud and illegal activities. For this process, potential customers submit personal documentation and an employee verifies their identity and asks for more information, if needed, in order to accept or reject the application.
The manual process needed the efforts of 8 employees, but through automation it can be completed in only 49 seconds, instead of 5 minutes spent on average by human employees. In terms of costs savings, this means over 5,500 hours saved each year and over £25,000 each year. This way, employees can handle only exceptions and complex problems.
Use cases of robotic process automation (RPA) in gambling
1. Overall work efficiency
Gambling companies have a particular business model, so they require complex operational processes in order to be successful, all while respecting compliance rules.
First of all, they address final customers, which means there are a lot of interactions which companies need to handle, both offline and online. For example, aspects such as loyalty benefits or promotions can be successfully automated: software robots can send emails or messages faster than human workforce, saving a lot of time for everybody.
RPA can actually be implemented in gambling on a big scale, for a variety of processes: from customer service, employee management, financial operations and so on, resulting in better business results, efficiency and productivity, overall.
2. Compliance
Using robotic process automation in gambling is particularly efficient in verifying customers' identities in order to detect potentially fraudulent transactions and illegal operations faster and better than human employees.
We saw earlier that RPA can complete the KYC process in only 49 seconds, compared with the 5 minutes spent on average by human employees. Software robots can also flag all potential compliance problems and risks.
*
Thank you. A member of the CiGen team will be in contact shortly.
3. Better customer management and experience
Gambling companies have a lot of customers to manage and keep happy, so having good customer service is mandatory.
Software robots can provide, for example, nonstop service for any customer, in their native language, regarding multiple aspects and problems, while human employees handle more complex situations and focus on more value-added tasks. Using RPA makes everybody happier: customers, employees, and also management.
4. Data management
Having many customers and employees generates a significant amount of data. On the one hand, data is important for the strategy of the business, and on the other hand, understanding complex information about customers enables companies to maintain better customer relationships, in general.
This is why it is recommended to use RPA for data management in casino operations: its error-free, high precision and stability of output mitigate the legacy decommission risks. Furthermore, digital technology such as robotic process automation shares relevant properties with data migration, such as being rule based and highly systematic.
5. Employee management
Employee management is also amenable to automation in gambling companies: from working schedules, payroll, days off, recruitment, onboarding, offboarding and so on. RPA can reduce a significant burden from all of these processes.
Conclusion
After diving deeper into some common use cases for RPA in the gambling industry, one thing is obvious: automation is here for the long haul, and it will help visionary companies navigate the 'new normal' after the coronavirus pandemic.
Find out more about what the future holds from our article about the top 5 trends in RPA and intelligent automation for 2021.