---
4 Ways Process Automation Solutions Can Prevent Construction Project Overruns
Blog: Flowforma - BPM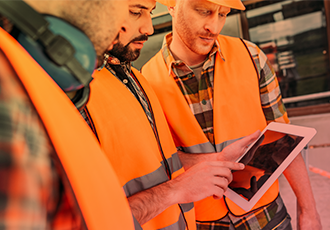 In construction, it's almost impossible to avoid project overruns altogether, but there are ways to mitigate the risks and avoid the most common causes. In the past, this may have simply meant planning for the possibilities of scope creep and inaccurate estimates, but now process automation solutions are offering a more substantive arsenal of tools to stop overruns in their tracks.

Process automation can help to streamline the workflows, apps, and systems that underlie how your teams work, whether that's on-site or in the office. By increasing process efficiency, consistency, and visibility, you can optimize the mechanics that fuel project success—and catch overruns before they run all over you. And with the emergence of no-code tools, anyone in the business can use and benefit from automated solutions.
Streamlined workflows, accurate and instant document generation, and easy-to-use mobile forms—these are just some of the automations that can take your construction projects to the next level. With 65% of construction organizations saying they are impacted by project overruns, it's time to unleash the digital transformation in construction companies that their workers need.