---
10 proven ways for SMEs to improve operational efficiencies
Blog: Boombirds Blog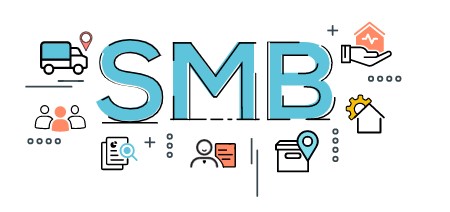 In today's highly competitive world, organisations and businesses accelerate at an ever-increasing pace. Everyone wants to do more in less time. This increased productivity is also the definition of operational efficiency for some.
Large enterprises can often leverage bigger budgets to tap into more resources to get things done. SMEs, however, need to increase operational efficiency by optimising their resources and are usually more conservative with operational costs.
Trying to accomplish more with less doesn't mean that SMEs do less. Streamlining processes and identifying and implementing smarter working methods can do the trick. This way, SMEs can significantly lower costs while keeping productivity high.
Here are 10 ways SMES can improve operational efficiencies
1. Keep the Customer Top-of-mind
Prioritising tasks that matter the most to customers is one of the best ways to be more efficient. Ensuring that every strategy, plan, and priority is aligned with customer needs easily helps in directing employee focus to implement what the customers want.
Capturing key customer feedback and formulating it into key metrics helps in creating an effective management system.
2.

Set the right efficiency metrics
The best efficiency of an organisation stems from continuous improvement and steady progression towards a meaningful goal or target.
"You can't manage what you don't measure".
Measurement and metrics involve driving in continuous feedback from various sources and using the feedback wisely to chart the immediate list of items to be completed.
3.

Perform an Efficiency Audit
Periodically reviewing the organisation's SOPs will help weed out procedures that no longer work. Make time every day to check with teams on whether the SOPs defined are helping employees be more efficient. If not, brainstorm and identify how to do things faster, better, easier.
4. Be

Consistent in Processes and Procedures
Consistency is synonymous with efficiency. Developing and maintaining consistent procedures, as well as systems across the organisation keeps everyone on the same page, helping eliminate rework and ambiguity.
Having a set method or a process to complete a task, helps everyone in the organisation follow the same procedure wherever they are. When organisational processes are consistent, onboarding new employees or even measuring their performance is easy.
If you are looking to optimise your processes, here's a quick tool to help:
5. Take

Baby Steps

towards Big Goals
Starting with small, thoughtful steps in the right direction will slowly but steadily help drive the efficiency quotient up to the desired levels.
Adopting the right digital transformation tool to automate tasks that were being managed using elaborate spreadsheets is a step in the right direction.
Adequate training on using the new tool with sufficient time allotted for cross-training is an integral part of implementing new processes.
6. Improve Continually
The saying, "If you're not moving forward-you're moving backwards" is more relevant now than ever. Organisations that have instilled a culture of continuous improvement will outperform their competitors time and again.
There are numerous resources to help an organisation on its continuous improvement journey. While philosophies like Lean Manufacturing and Six Sigma are popular and proven, they can be expensive to implement. Look out for additional opportunities that are a more realistic fit for your organisation.
7.

Build and Automate Processes
Ever heard the phrase "If it's not documented, it doesn't exist"? This can now be rightfully changed to – "If the process is not defined, it never existed." There's nothing worse than realising that integral steps or procedures of critical processes were skipped or forgotten!
Defining a clear process also helps to meet the training demands of a changing workforce. When long term employees leave the organisation, the next generation replacing them reap the benefit of clearly documented processes, making their transition into their role seamless.
8.

Make Information Visible
If we don't know something is wrong, how will we know it needs fixing? Using simple yet effective boards like Kanban helps quickly segregate tasks into the To-Do, the Doing, and the Done stages, helping organisations classify tasks from the most important to the least while giving the management the much-needed visibility into all the tasks at one go!
Besides bringing about transparency, it is highly effective for everyone to see critical information all the time – to know where things stand.
The Boombirds' Smart Service Board is based on the Kanban methodology and provides clear visibility to managers on the status of the tasks and the teams working on them, giving a clear real-time picture.
9.

Make it Everybody's Organisation
Opportunity knocks at every door. Lapping it up must be done by everyone in the organisation to be effective.
Breakthrough innovation comes from an organisational culture that continually motivates employees to make a personal commitment toward the success of the organisation.
10. Improve Internal Communications
It is crucial to break the communication barriers between different teams in the organisation. Working as a cohesive unit to foster organisation growth greatly contributes to increased efficiency.
Developing cross-functional teams with employees from different departments can help infuse new ideas to increase efficiency. This can also reduce redundancies and communication gaps between teams.
Being a small or medium-sized organisation has its advantages. One advantage is their ability to react more quickly to issues compared to larger competitors. While there are myriad ways SMEs can improve operational efficiency, it is also important to select the right tools and methods according to the business's needs. Companies that develop a long-term improvement plan are also likely to keep abreast of what improvements are needed next and are, therefore, more likely to succeed.
If you are an SME looking to make a mark and improve your organisation's efficiency, look no further!
The post 10 proven ways for SMEs to improve operational efficiencies appeared first on Blog | Boombirds – Industry agnostic workflow management software.